Epic Games have just announced the next Fortnite Update, v11.20. The update will include server downtime.
Two weeks ago, Epic Games released the v11.10 content update without any announcement beforehands. Even in the past, Epic have announced content updates which usually go live later than patch updates.
Last week's v11.11 Fortnite update was announced, but was delayed for a day due to some issues with the build. Epic just announced what the next Fortnite update will be, v11.20.
Fortnite Update
In a tweet posted on the official Fortnite Twitter account, Epic announced the v11.20 Fortnite update will be coming tomorrow, November 20th. As this is a patch update, downtime will be requires and servers will go down at the scheduled time of 4am ET.
How long will the Fortnite servers be down for?
You can expect the Fortnite servers to be scheduled downtime for at least a couple of hours. Usually, the servers are back up after roughly two hours of downtime. However, if there's a larger update, or Epic are working on FPS and stability issues, you can expect the Fortnite servers to be down for over three hours.
Early Fortnite Patch Notes
Due to the fact that Epic no longer seem to want to communicate with the playerbase, we have no idea what to expect in terms of a new item. In previous seasons, Epic would update the MOTD (message of the day) to announce what item will be added to the game in the next update.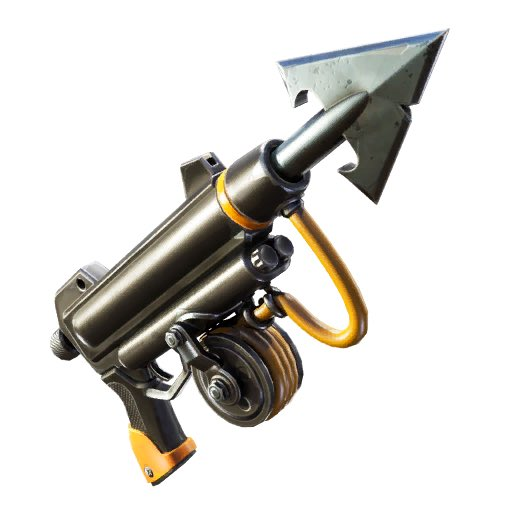 We've not had that since the last few weeks of Fortnite season 10. The updates that brought the Mythic Goldfish and most recently, the Harpoon Gun, were dropped into the game without any prior announcement like the Fortnite player base is used to.
We do know there'll be some bug fixes and the added option to play Fortnite on PC using Microsoft DirectX 12. This means PC players with high-end GPUs may experience higher and steadier frame rates.
We also know the Bandage Bazooka will finally be making a return after being temporarily removed from the fame due to sync issues.
It's likely we'll get a bunch of leaks in this update as we haven't had a major update in three weeks. Be sure to follow us on Twitter @Fortnite_BR and turn on website notifications so you don't miss any of the leaks and news that emerges from the v11.20 Fortnite update.