Here's the unofficial Fortnite patch notes for today's new v13.20 Fortnite update. The update introduces a new gun, the Flare Gun, along with a new item.
Epic Games released the v13.20 new Fortnite update today. Whilst the servers were down for scheduled maintenance, data-miners leaked a number of new files including new Fortnite skins, an upcoming Captain America skin, a double agent bundle, and the new skin styles for a number of released skins.
As is the norm in chapter 2, there are no patch notes released by Epic Games. However, they did send out an email highlighting what will be in today's new v13.20 Fortnite update, and they teased the Flare gun along with a new 'hero' skin that'll be available to purchase from the item shop this week.
We've created out own Fortnite patch notes for the update, which you can view below.
Fortnite update patch notes
Flare Gun Fortnite
The flare gun was added to the Fortnite files back in chapter 1, but was never released. It was then removed from the files only to be added back in the season 3 launch update (v13.00).
If you're wondering if the flare gun is in fortnite, I can confirm it's now available. When the servers were back online, it was impossible to find the flare gun, but after checking in normal game modes along with battle labs, we've found a flare gun from a chest in each game.
If you're not sure how to find the flare gun in Fortnite, it appears as though it's available in chests and supply drops. We're yet to come across it from floor loot. Here's the stats of the flare gun: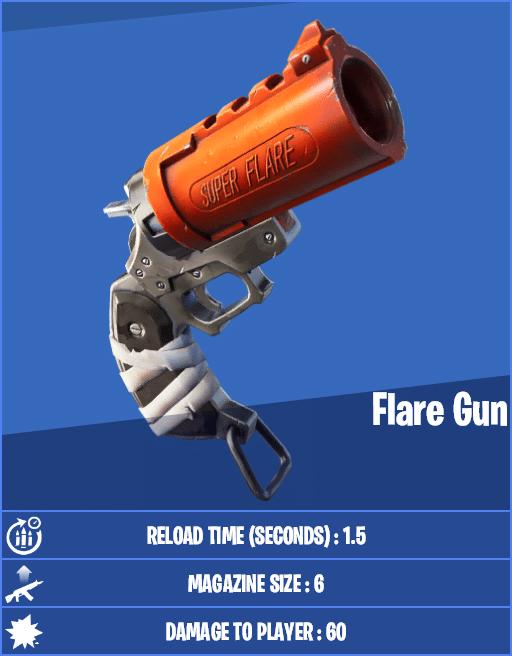 The Flare gun will also set fire to wood which will spread as time goes on. Not only that, but shooting the flare gun in the air will ping the locations of enemies nearby as seen in the video below.
New Upgrade Bench Item
There's also a new item, upgrade bench. Simply collect the item and throw it on the floor to spawn an upgrade bench. It's likely players weren't making good use of upgrade benches, or didn't want to locate and run to them, so Epic added this item in. Whether it'll be around at the end of the season depends on if players use it.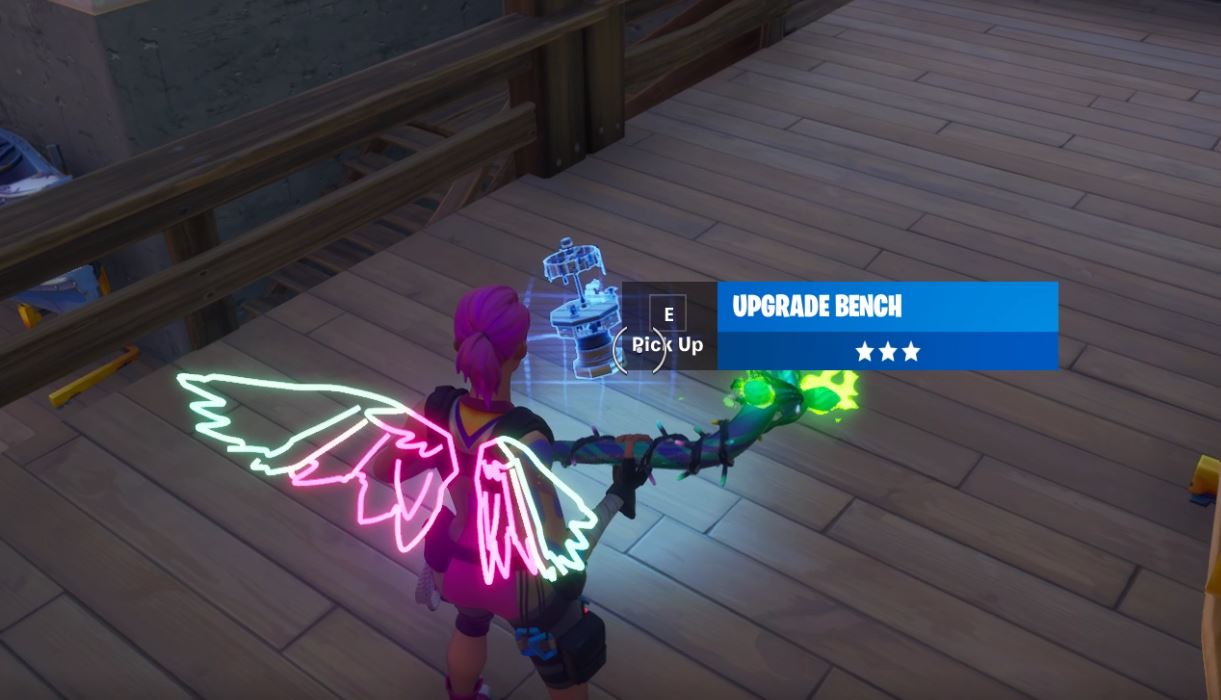 Map changes – water levels decrease
As expected, there's some Fortnite map changes in the new Fortnite update. The water levels have decreased in some areas of the map. It's only a matter of time before new roads are discovered and cars are made available to drive.
https://twitter.com/Iron_Wolf_Net/status/1277892266527305730