Here's everything you need to know about the Venom Fortnite Cup as part of the Marvel Super Series Tournament.
We're onto the fourth and final Marvel Fortnite cup before the super cup finals. We've had the Daredevil, Ghost Rider, and Black Widow cups, and today is the Venom Fortnite cup which was teased a couple of days ago.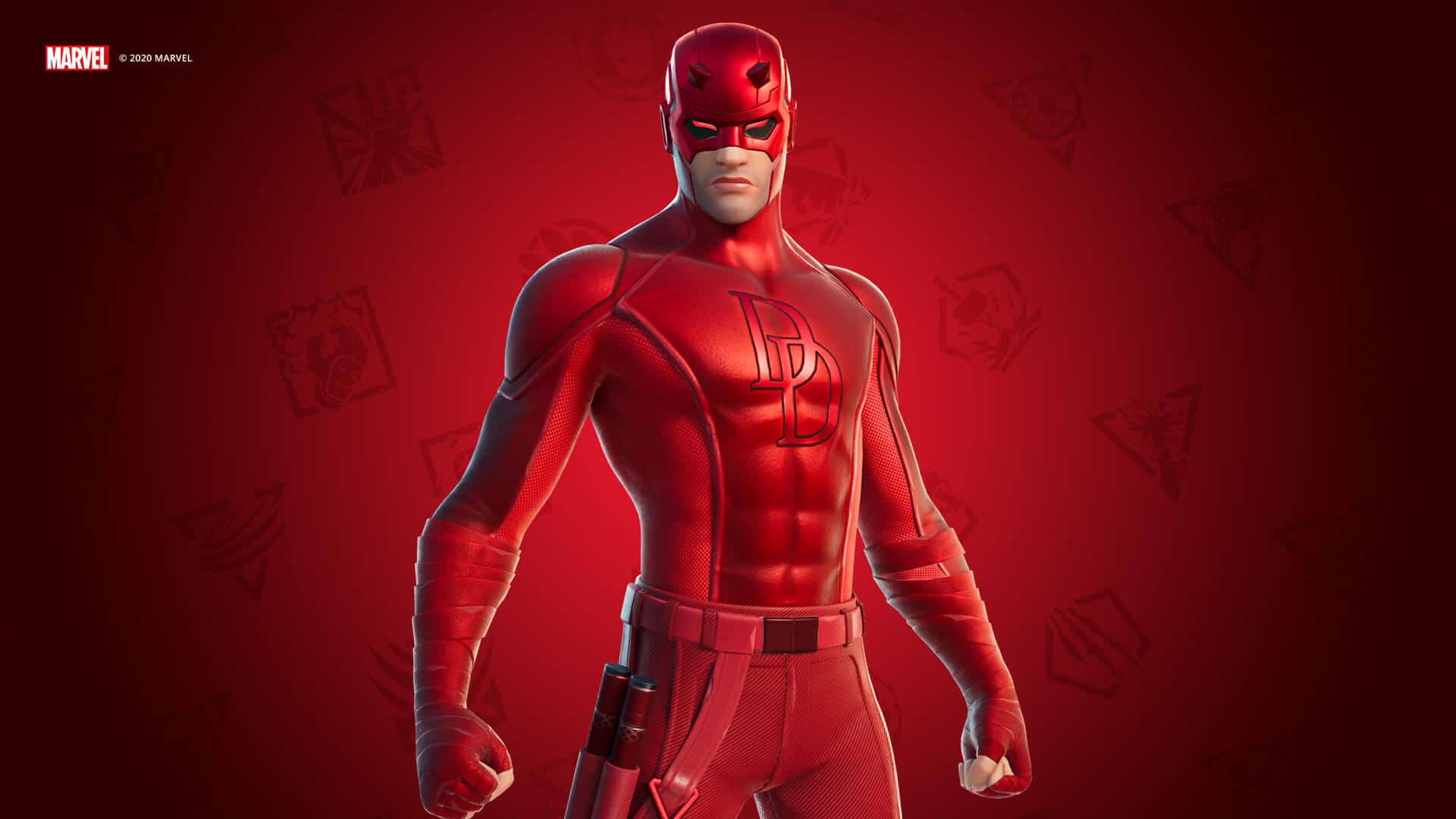 The Venom tournament will be played in duos like the Black Widow cup last week, but there are more prizes up for grabs this time around. Here's everything you need to know before the tournament begins.
What time is the Venom Cup?
Unlike the previous three Marvel cups, the Venom cup has two rounds/sessions. Epic didn't provide any information regarding when they'll start of each region like did for the Black Widow cup. It looks like the first round of the EU Venom Cup is over, but there's one more round still to go. Here's all the times for each region.
EU & UK: Session 2 4pm – 7 pm GMT (UK) 5pm – 8 pm European time.
NA East: 1pm – 4pm EST, round 2, 5pm – 8 pm EST.
NA West: 4pm EST – 7pm EST, round 2, 8pm – 11pm EST.
Scoring system
The scoring system is the same for this cup as it has been for the previous cups. Here's the breakdown:
How many points and how to get the Venom Skin
There's no set amount of points you need to get the Venom skin. You'll need to place in the top 50-350 in round 1 depending on your region with a greater chance to win a skin and cosmetics in the second session.
You'll also have the chance to not only win the Venom skin, but the pickaxe, emote and back bling too.
Here's the breakdown: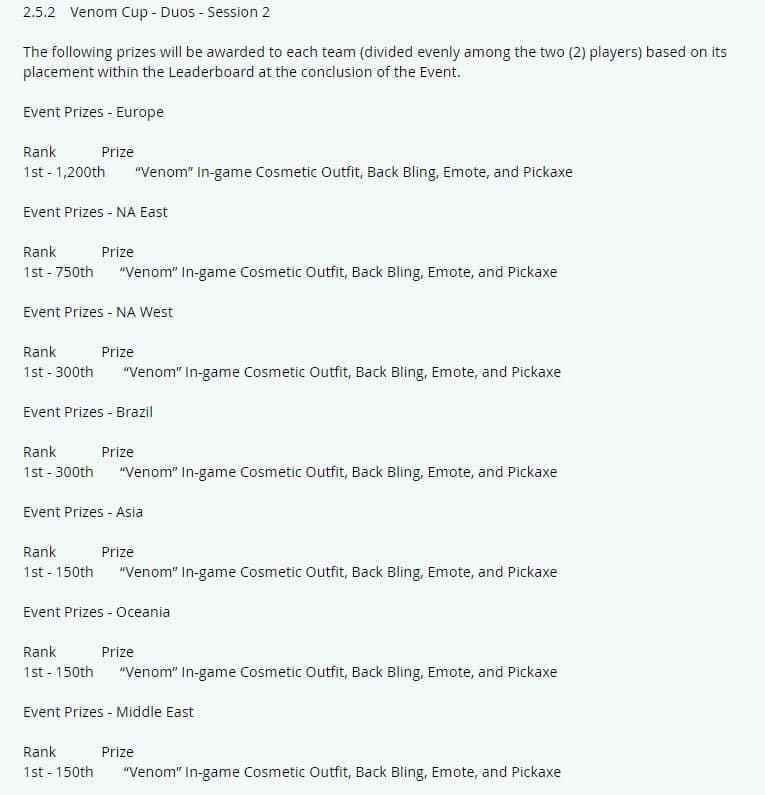 Good luck to everyone competing. In my opinion, this the best Marvel skin that's been available for free to top scoring players in the cup.
Do I need 2FA?
In order to participate in the venom cup, you will need 2FA enabled. Here's how to enable it if you're not sure how.