Here's where you'll be able to find the Fortnite Season 10, Week 7 hidden secret Summer Slurp battle star location.
We're closing in on the final weeks of Fortnite Season 10. Week 7 of Season 10 began on Thursday and we have yet another hidden Battle Star.
In previous seasons, there's only ever been a maximum of five hidden Battle Stars available from loading screens whilst the other weeks were hidden banners or Fortbytes. In Season 10, players must complete three of the available weekly limited time mission challenges in order to unlock the loading screen.
Once players complete three challenges, players can then find the hidden battle star for the week. As always, we have a guide on the location of this week's hidden Battle Star for the Summer Slurp limited time mission.
Where to find the Season 10, Week 7 Hidden Summer Slurp Loading Screen Hidden Battle Star Location
The week 7 loading screen that you'll unlock upon completing three Summer Slurp challenges/objectives can be seen below: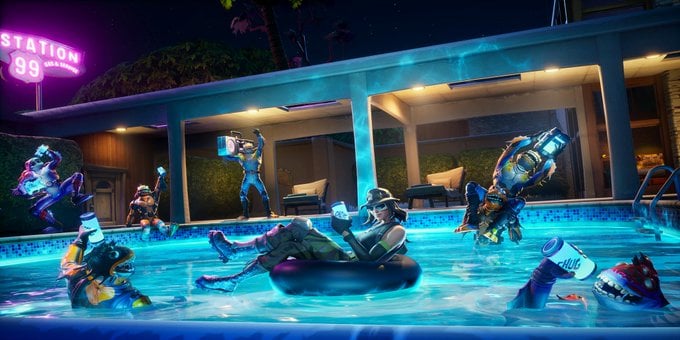 Greasy Grove made a return in this week's update, and that's the location where you'll find the Fortnite Season 10, Week 7 hidden Battle Star.
If you can't see the hint in the Summer Slurp week 7 loading screen, I'm not surprised as it can be difficult to spot. If you look at the wall behind the chair on the left side of the screen, you'll find a taco.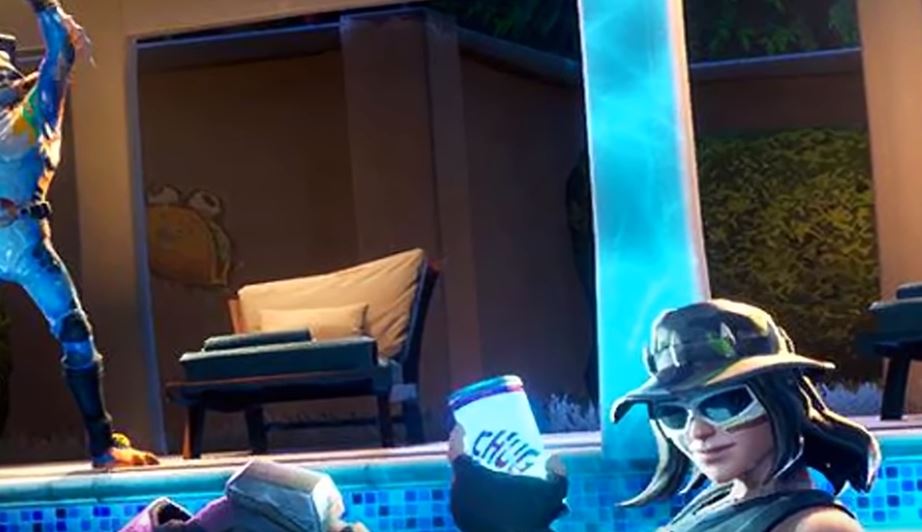 This means that the week 7 battle star can be found in the taco shop that's in Greasy Grove. Here's the exact location on the map:
When entering the Tacos shop from the front, players need to walk in, turn right, and then turn right again. You'll find the week 7 hidden battle star between two tables. Here's the loction in-game: