The Merry Munchkin pet can be unlocked by players that complete Day 7 of the 14 Days of Fortnite Event and here's all the expressions this pet makes.
The 14 Days of Fortnite Event gives players the opportunity to unlock a new item every day once they have completed a specific challenge. Once players have completed the "Use a Boogie Bomb or Presents" Challenge for Day 7, they will unlock the Merry Munchkin Pet. This cosmetic is of Epic rarity and has the description "Not so sweet". This pet is similar to other pets in the sense that it reacts to the players surroundings, however Epic Games have made the Merry Munchkin pet more interactive.
When you equip the Merry Munchkin Pet, you will notice when you jump out of the Battle Bus that he will make a screaming sound and he will be hanging onto the bucket. He will then jump back into the bucket when you have safely landed.
The eyes of the pet will also follow enemies that are behind you. This has been demonstrated by Reddit user iS3nsei in the video below:
The Merry Munchkin Pet even dabs when you get a kill and dabs quite a few times when you win the game. This can be seen in the video below:
When you are reviving a teammate, the pet will laugh at them, but when you are down and need reviving, he will "put up his dukes". And random times, he will smoke his candy cane like a cigar and he will be aggressive when you are engaging in a fight.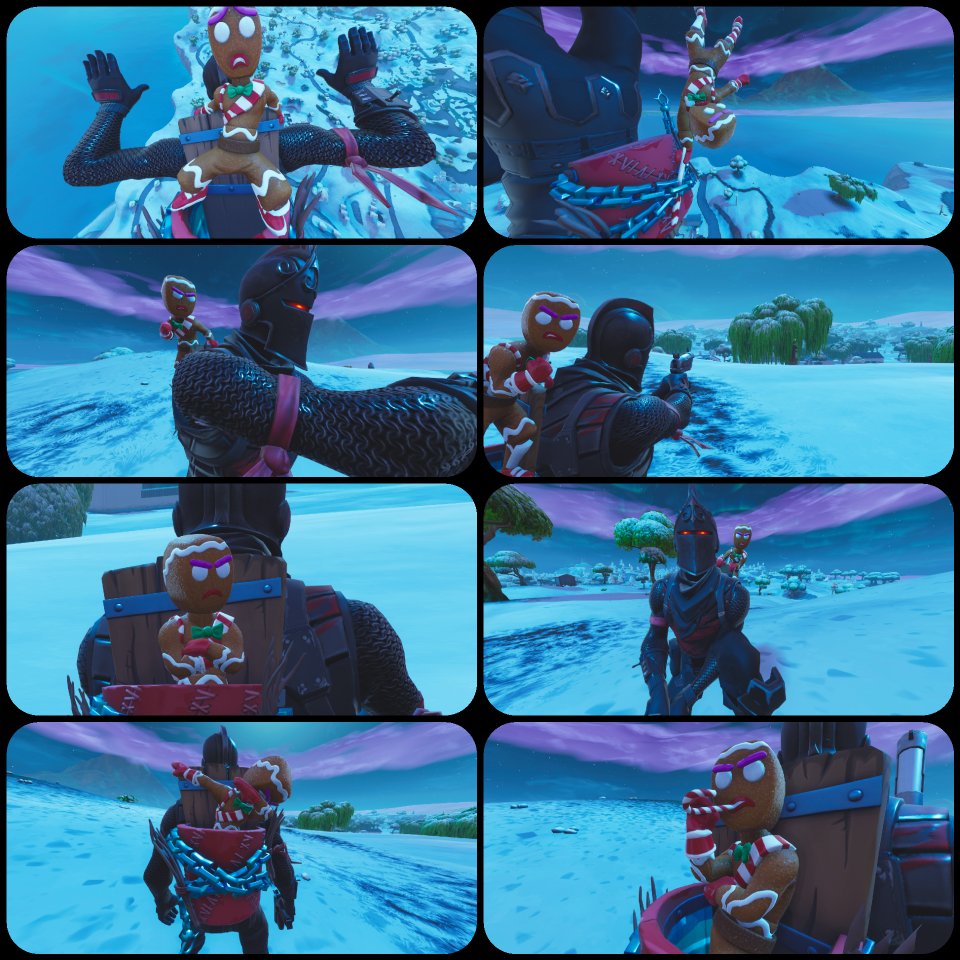 This pet is free to earn and it has been said that this pet was actually made to complement the Krampus Skin, which was released in the Fortnite Item Shop a few days ago.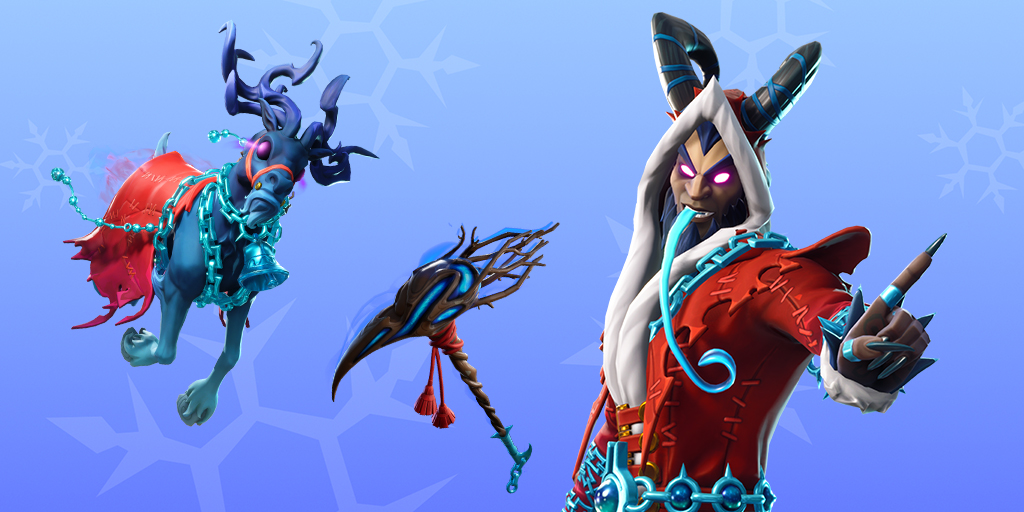 You can see that the chains, color and detailing on the Krampus Skin tie-in with the Merry Munchkin pet.
Donald Mustard, Worldwide Creative Director of Fortnite, had tweeted the following:
Love this little guy. A lot of love went into making him. It's almost like we created it to go perfectly with Krampus… 🤔

Happy Holidays! https://t.co/ZbMhX7UAq4

— Donald Mustard (@DonaldMustard) December 25, 2018
Epic have put a lot of thought into this pet and is probably the best one added so far and to make it better, it's completely free for those that complete the challenge in time. Have you unlocked yours yet?