Xbox and PC cross-platform has now been enabled in Fortnite with patch V3.3.0. Xbox players will be able to queue up and play with PC players.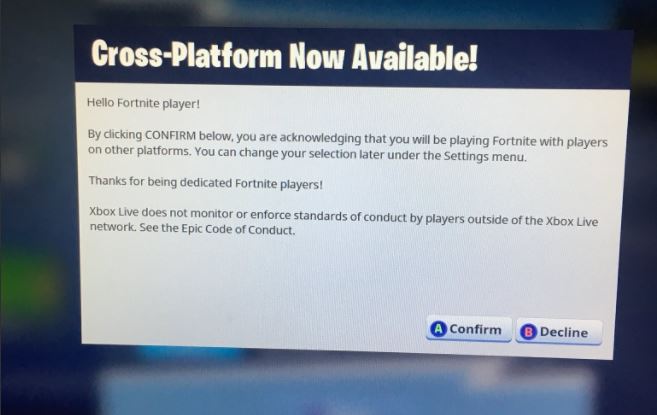 Here's how to play with PC players:
Xbox user creates an account at epicgames.com
Xbox user links epicgames account to their Gamertag
Xbox user downloads and runs Epic Games Launcher on PC
Xbox user adds PC user as a friend through the Epic Launcher
PC user accepts the friend request
Xbox user launches the game
PC user joins the Xbox user's party
If you do decide to do this, you'll be put into a PC lobby for the match which can be seen in the top right of the lobby before a game begins.
Thanks to gamingintel.com & @The_Plazz for the images.