The Rogue Agent Starter Pack was available to purchase in March for $4.99 which included the Rogue Agent skin and 600 V-Bucks. The starter pack was advertised as an exclusive skin, however the skin was available for purchase in the Fortnite Item Shop for 1,500 V-Bucks.
Reddit user u/_Eggs_ made a post stating he had successfully been granted a refund for the Rogue Agent Starter Pack from the PlayStation Store because the pack was advertised as "exclusive" and "last chance" but started selling it again. In order to get the refund, the Reddit user selected the option of "I don't like what I purchased" on the PlayStation refund request form and stated it was falsely advertised and provided screenshot it was advertised as an exclusive skin which is being sold again.
PSA: You can request a refund from the Playstation and Microsoft stores for the "New Starter Pack" (Exclusive Rogue Agent skin) due to false advertising or "product didn't work as expected". When companies lie about the digital content they sell on the Playstation/Xbox stores, they refund it. from FortNiteBR
The post went on to state that they don't know how the Xbox refund request form works, but mentioned users looking for a refund should choose the approriate option and explain the situation as best as possible in order to get a refund.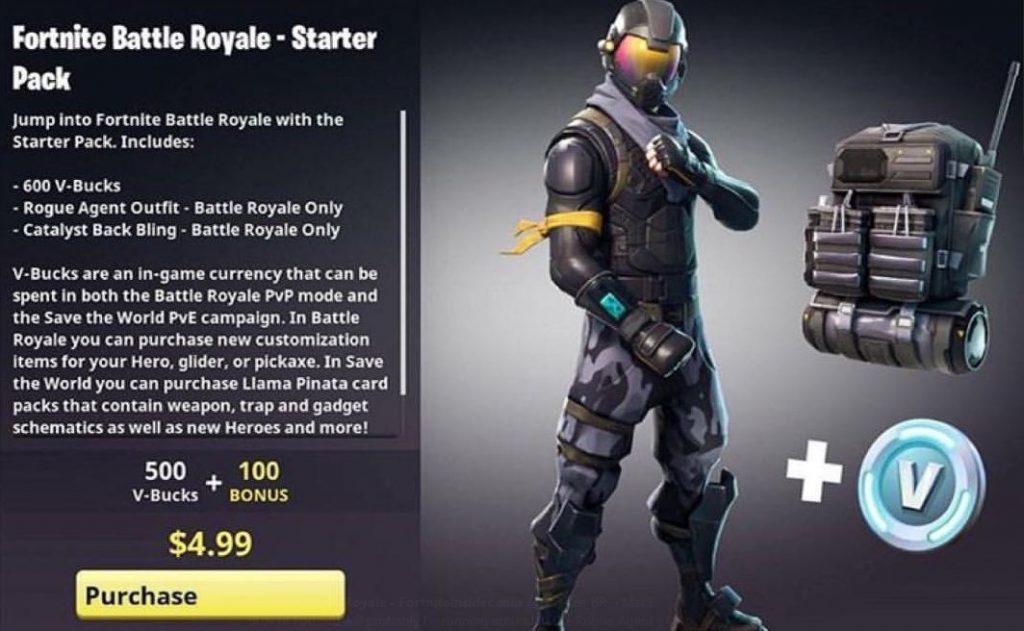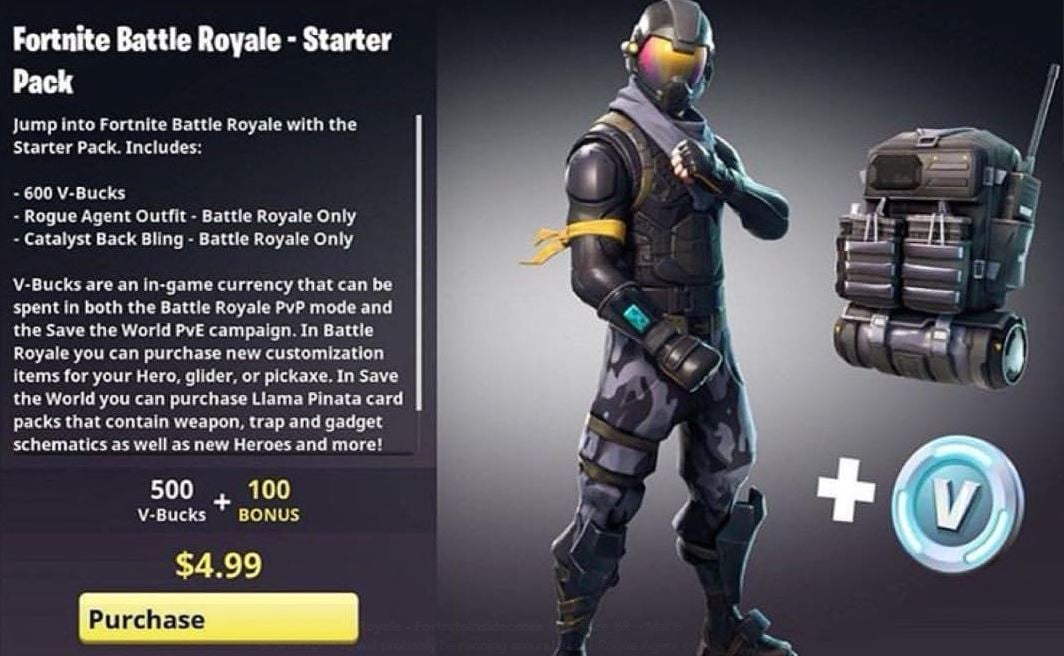 Although there's no guarantee you'll be getting a refund following these steps, if you're unhappy the Rogue Agent appearing in the Item Shop last night when it wasn't supposed to be available and was advertised as an "exlusive" and "last chance" skin, following these steps or using the live chat support for PlayStation or Xbox might result in getting a refund.
Other users claim to have completed these steps and have been granted a refund and their V-Bucks being removed. If the account has less than 600 V-Bucks, all of the V-Bucks on the account will be removed.
If you decide to give this method a try, let us know in the comments seciton if you were able to successfully get a refund.
UPDATE: It appears as though the word "exclusive" was only seen on the PlayStation event promoting the skin but not on the Xbox store. You won't be able to get a refund on Xbox.