14 days of Fortnite Day 9 is now live and the ninth challenge is now available. Here's the challenge and the reward players receive upon completing the day 9 challenge.
Day 9 of the 14 days of Fortnite event is now live and a new challenge has been unlocked. Here is the challenge for day 9 of the event:
Dance in front of different Holiday Trees
Upon completing the challenge, players will be rewarded with a new item. Here is the banner you will receive once you have complete the challenge for the day: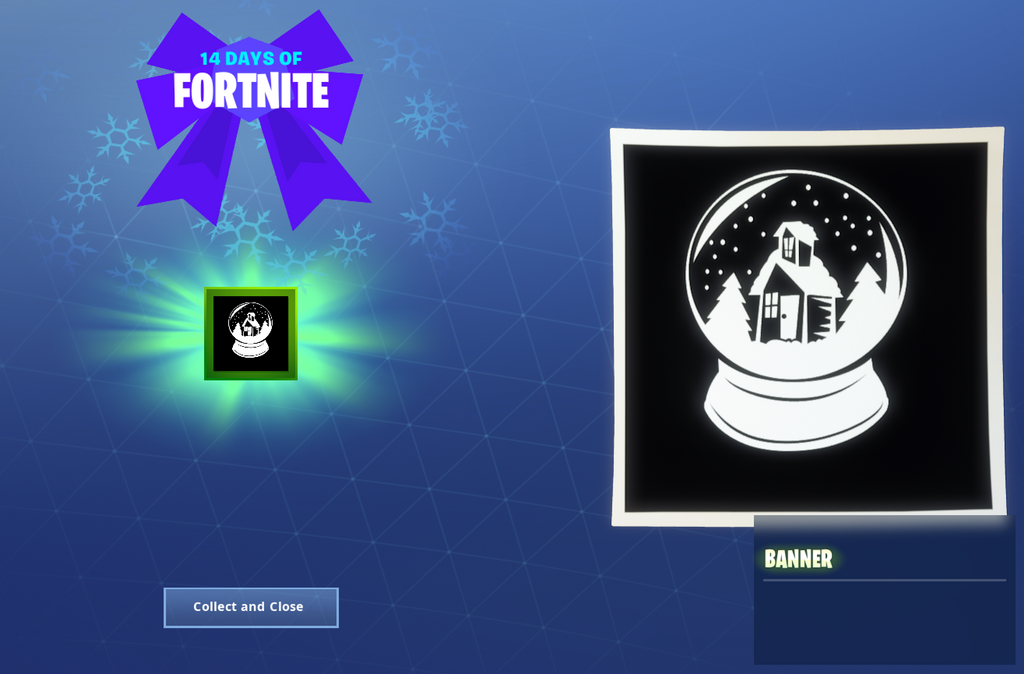 Yesterday's reward (day 8) had some issues. Upon completing the challenge, players would see the Take the Elf emote reward show up on screen but wouldn't see the emote in their locker. Epic Games tweeted on the official Fortnite Twitter page that the reward will be granted early next year, however, a couple of hours later it was announced that the issue had been fixed and eligible players will receive their reward.
During the 14 days of Fortnite event, we've seen more new Fortnite skins and cosmetics enter the item shop. Yesterday, Epic Games introduced a brand new skin in the item shop, Fishsticks. The Fish Food Gear set also includes the Bootstrap pickaxe and the Coral Cruiser Glider.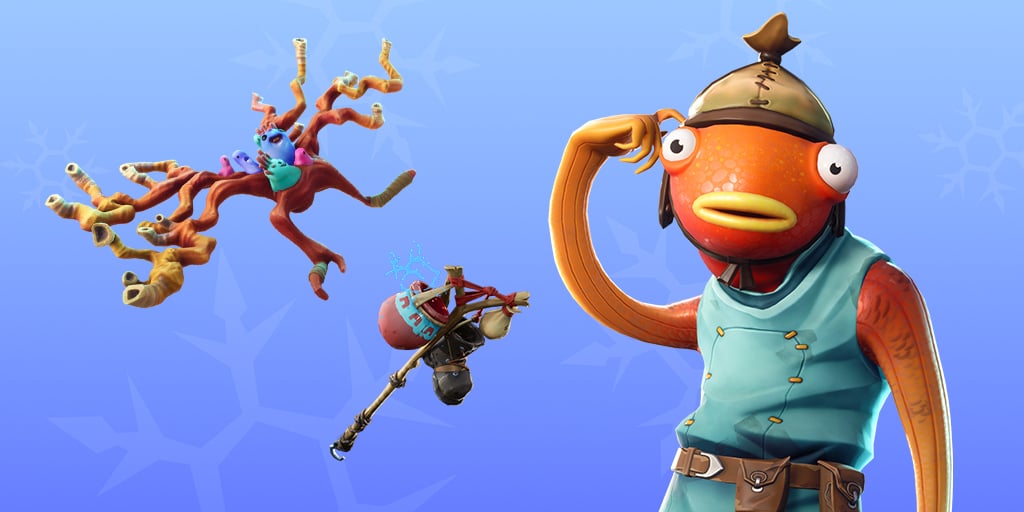 We've also seen brand new limited time modes added during the 14 days of Fortnite event including Slide, Siphon, Unvaulted and more. We've not yet seen all of the new limited modes that were previously leaked go live yet, including one shot, but we'll likely see them introduced before the event ends.