Epic Games have previously released a limited time mode 50v50, which ended up becoming very popular amongst players. It's been a while since it was available to play, and fans are requesting for the game mode to come back. We've looked at some concepts from the community, as well as our own, which we feel would make the game mode better, or have a similar game mode, but with more teams.
Split the map & have two buses
After Reddit user YourLocalJerrys' post gained a lot of support when requesting to bring the 50v50 game mode back, Evan604 had a suggestion to improve the game mode. He suggested having more of a TDM style 50v50, with the map being split equally in which one team gets the East side of the map and the other gets the West side. Other Reddit users chipped in with their own ideas to expand on Evans' suggestion, by mentioning their should be two buses, one for each team. We like this idea, however instead of having the map split East and West, have it split horizontally with the Tilted Towers being split in half, or perhaps have the storm always circling around Tilted Towers. This is so that players can loot up, get into the storm and prepare for battle in and around the city. This would make the games much more action packed and more thrilling.
Want to know our thoughts on the Chug Jug? Click here
Map split, two forts
Players were slightly disappointed with the 50v50 game mode originally, as it wasn't like the original trailer that was released to promote this mode, however we have come up with an idea to make the game mode more like the trailer.
We would still suggest that the map is dividing into two halves and each team gets a bus. Players should then be given a time limit to loot as much as they can as quick as possible before the storm comes in. Loot should be the same on both sides of the map to make it fair, but it's up to the players to find the loot that they need! We recommend that there should be two storms before ending at what will be known as the battlefield. When the storm closes in on the battlefield, there will be designated areas for teams to built their forts in a set amount of time. Teams will not be able to see each other as there will be a type of storm shield in between and this will slowly fade when the time runs out. Once the storm has subsided, both teams will face each other to battle it out to the death!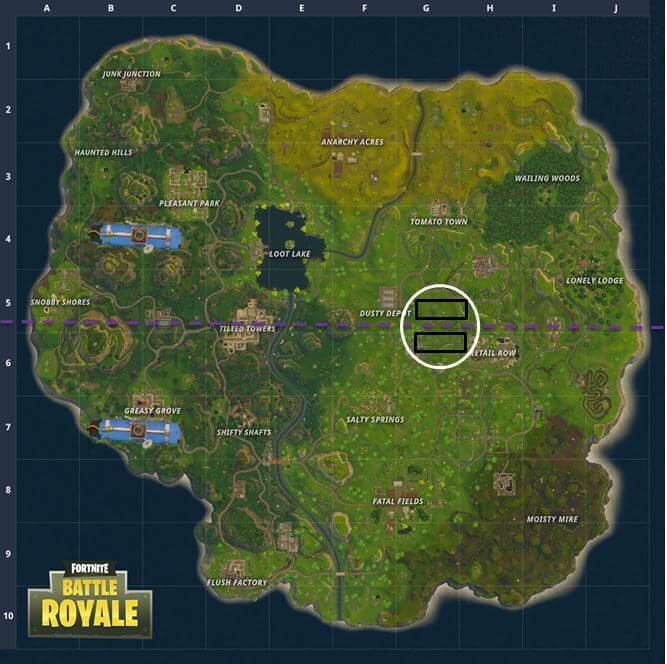 [interaction id="5a6fba650e1f2c0001ce0ab0″]
Let us know your thoughts on the 50v50 game mode in the comments section below.