One of the challenges for Season 5, Week 3 is to 'Shoot a Clay Pigeon at Different Locations'. The areas in which you can play this game were added in different places around the Fortnite map in the V5.1 update, that went live on Tuesday 24th July. We have highlighted the different locations of where you can find the Clay Pigeon shooting areas on the map below: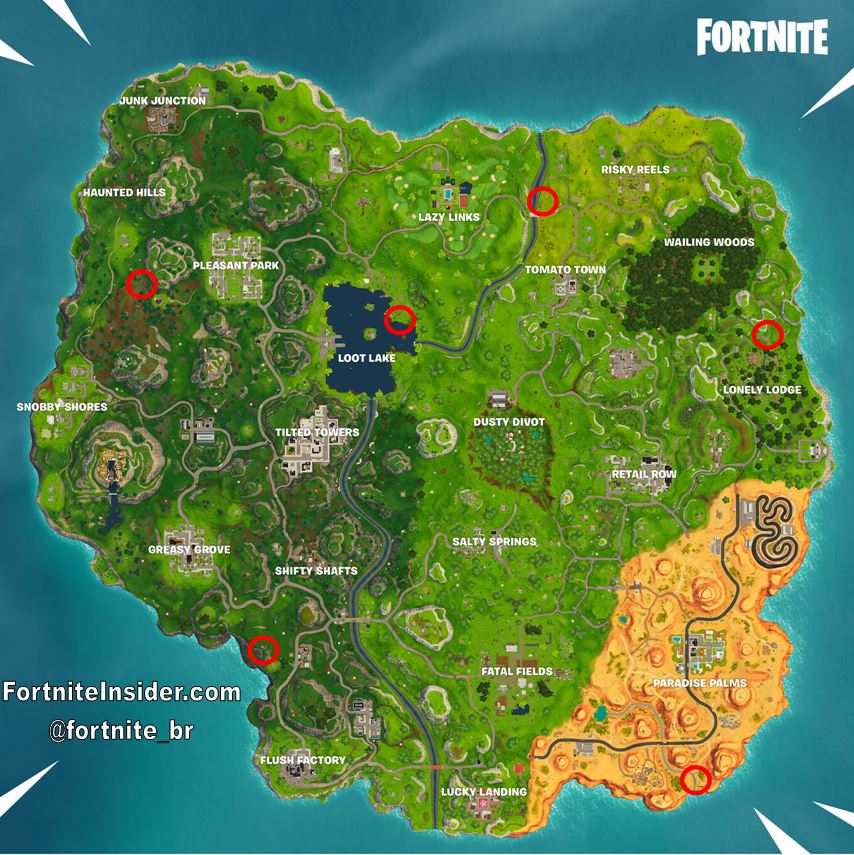 To complete this challenge, players will need to shoot the discs that come out of the  machine in five different locations. You will need to interact with the machine to release the target and it's best if you position yourself near the machine and get ready to aim.
As you can tell from the map, the location of the Clay Pigeon Shooting are quite far apart, but you can use rifts that are found in different areas of the map. The rifts are a new feature that were added to Fortnite in Season 5, which essentially gives players another drop and helps to navigated to different areas of the map quicker. It also gives players a birds eye view of where players could be.
Here is a video by YouTuber HollowPoiint, showing all the locations:
Remember, you must shoot the targets to complete the challenge and you cannot leave the match, as it will not register. The challenges will only count when you are killed or win the match.
We have seen Epic add different objects to Fortnite to be able to have different challenges to the normal elimination or searching chests challenges. In the past we have seen rubber duckies and gnomes added in random locations on the Fortnite map and players were alerted of their whereabouts by hearing noises when they were close. We may see more objects added to Fortnite for players to search in this season, as we have only just entered week 3 and there is plenty of time for new additions.