Lightsabers were added to Fortnite Battle Royale for the Star Wars collaboration after the Live Event took place and were in the game since, but have they now been removed?
Epic Games have done many collaborations with different franchises in Fortnite before and the latest collaboration was with Star Wars for the Rise of the Skywalker movie. For this collaboration, there was an in-game live event, which you can see by clicking here, challenges and cosmetics.
Players were also able to use the Lightsaber weapon straight after the event took place and there were four different types/characters of Lightsabers you could find, Luke's (green), Rey's (Blue), Mace Windu's (Purple) and Kylo Rey's (Red).
Are Lightsabers still in Fortnite?
The Lightsabers were still available in Fortnite after the challenges for the collaboration had ended and so some thought that they would remain in the game. There was a challenge in the Winterfest Event which allowed players to either use a Pickaxe or Lightsaber to destroy a Sneaky Snowman.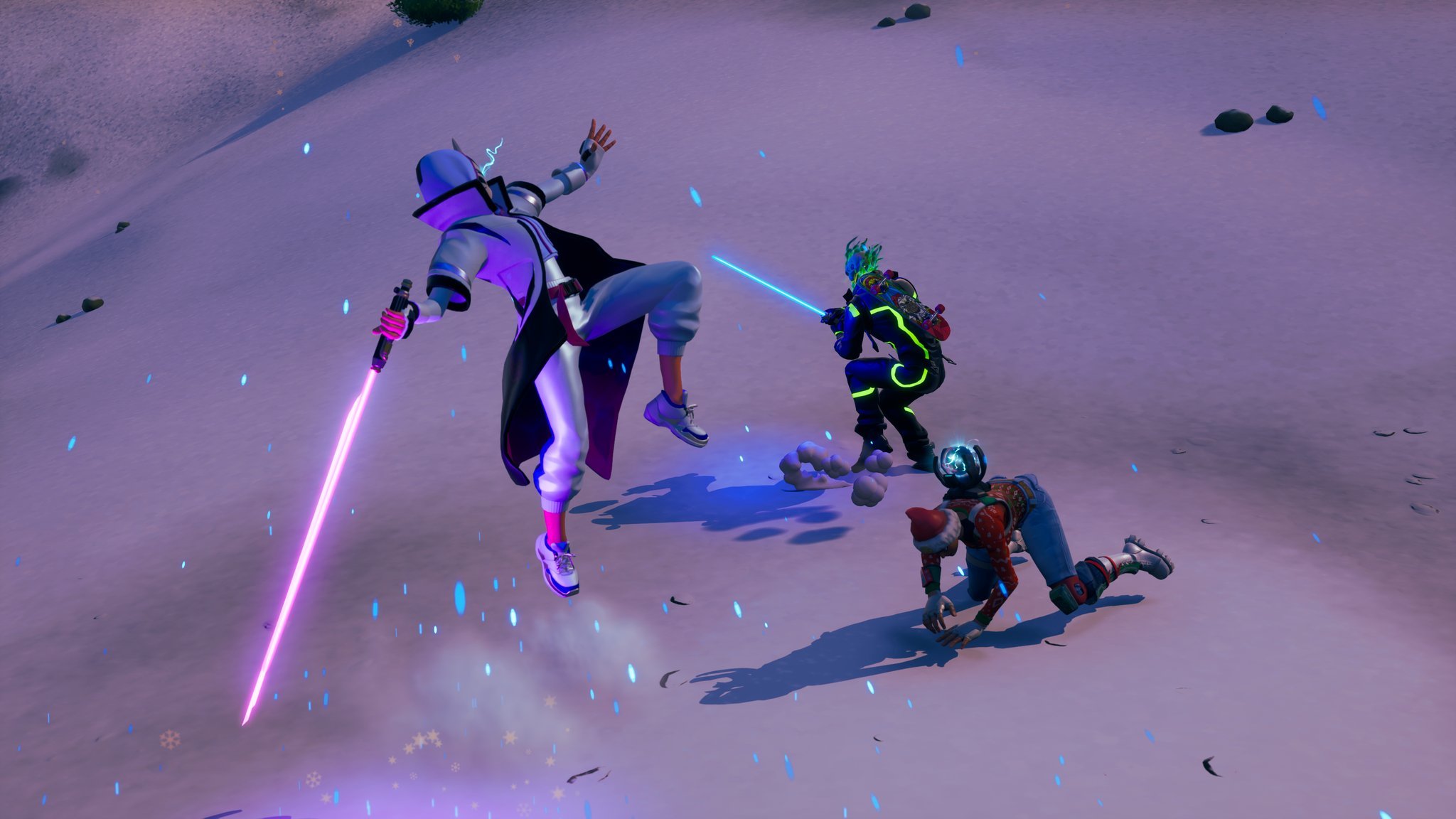 As the Winterfest Event has now ended, the Lightsabers have also been removed from the game and can no longer be found.
There were some players that did not like the Lightsabers as they were quite powerful in terms of blocking bullets from opponents and causing a lot of damage to both players and structures.
It is possible that the Lightsabers could be added back in the future for another collaboration they have with the franchise, but it is not known if or when that will take place.
Are you glad the Lightsabers have been removed from the game?