The Fortnite Item Shop is where players can purchase Outfits/Skins, Harvesting Tools/Pickaxes, Gliders and Emotes in-game. The shop is split in two with one being the featured items which tend to alternate every 48 hours and the daily items that rotate every 24 hours. These items can only be purchased with V-Bucks, the Fortnite currency, and there is no way to tell if/when these items will return. The price of the items vary depending on the rarity, with Common items being the cheapest and Legendary being the most expensive. Some cosmetics can also be earned from the Battle Pass, but these items are season exclusives and will not be purchasable in the Item Shop.
One of the features added to Fortnite Battle Royale in Season 4, was being able to upgrade certain skins by reaching certain levels and could then choose to customize these skins. For Season 5, the two skins that can be upgraded are the Drift and Ragnarok skins, unlocked at tier 1 and tier 100 in the Battle Pass respectively. Even though players have the option to choose which level skin they want when they have unlocked different styles, there is no option to change certain aspects of the skins.
Reddit user PMMeUnwantedGiftcard has suggested that there should be an option for players to be able to add or remove the headgear on certain skins. This is an option that players in Save the World (PvE mode) can change, but Battle Royale (PvP) players do not currently have the option to do. Here are some examples of what skins would look like if you chose to keep the headgear on or opt for it to be removed: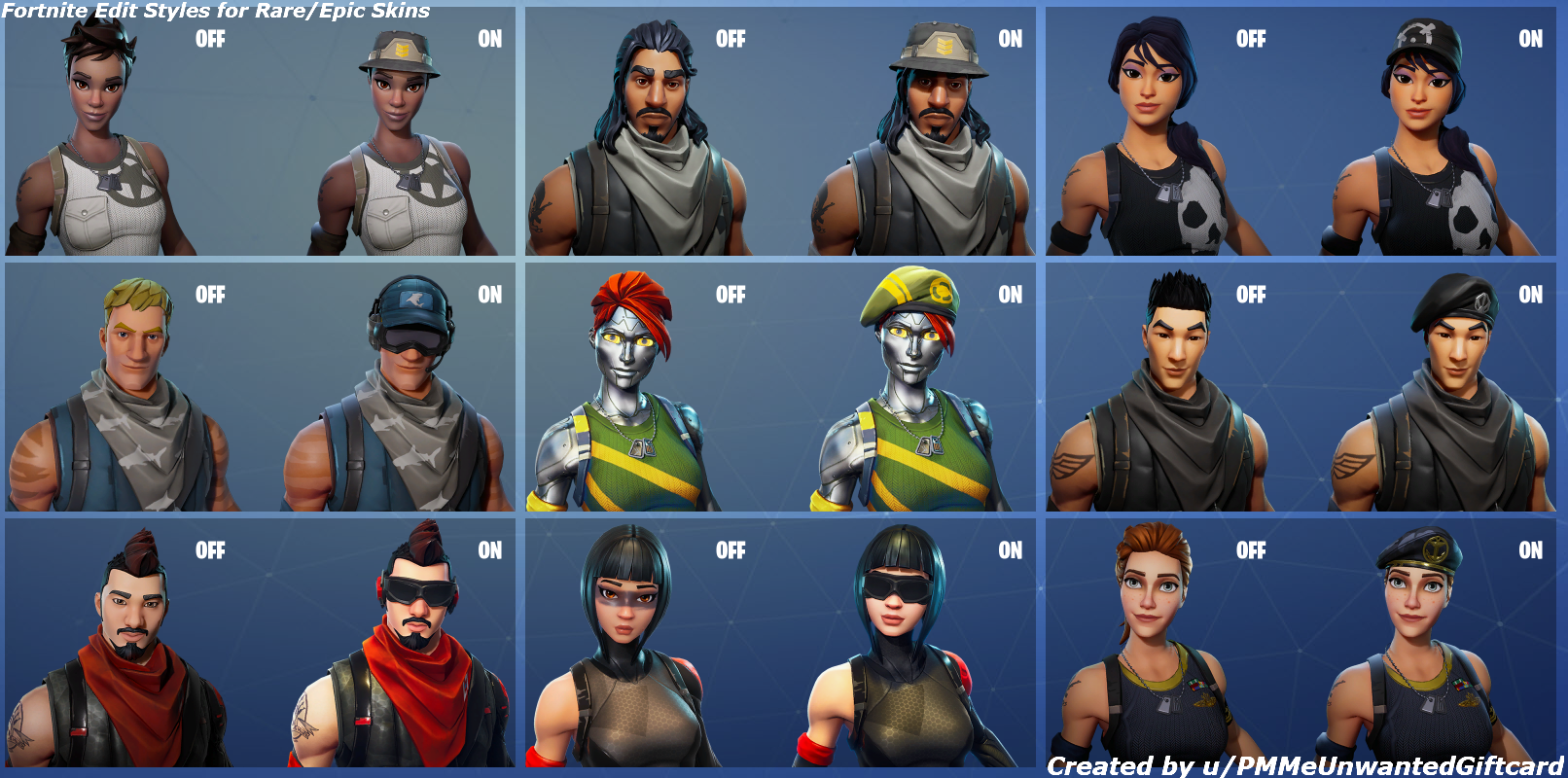 Skins are only cosmetic and do not provide a competitive advantage, so implementing this change would not affect the gameplay in any way. These characters exist in Save the World mode without the headgear so it could be implemented into the Battle Royale mode quite easily.
Some of the loading screens unlocked in the Battle Royale mode actually show the skins without the headgear, such as the Elite Agent, which some players actually prefer without the headgear.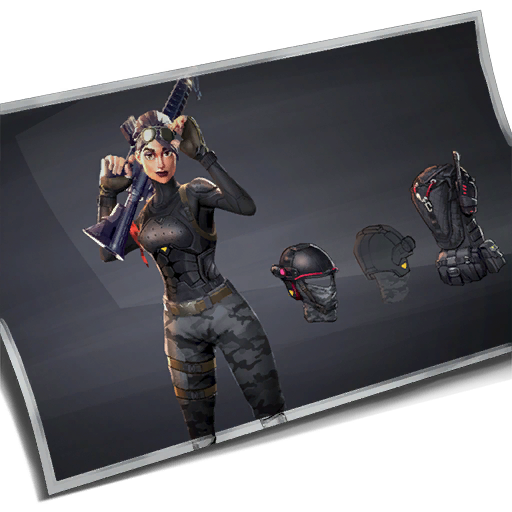 This is not a necessity, as it doesn't affect gameplay, but might be a nice feature to add for player to customize the skins more to their liking.