We have yet another month where players can register and participate in Dreamhack. Here's everything you need to know.
Update: Dreamhack Fortnite December Register / Sign Up
Epic Games are holding their own Marvel knockout series with the last cup, Black Widow, taking place yesterday. Players could get their hands on the snow suit black widow Fortnite skin and back bling for free before it's available to purchase along with the rest of the cosmetics in the Fortnite Item Shop.
A few months ago, Epic also announced that they'll be working with Dreamhack to host a new tournament each month until January 2021. Each Dreamhack tournament is only available in Europe and North America. Players have the chance to win from the $250,000 prize pool.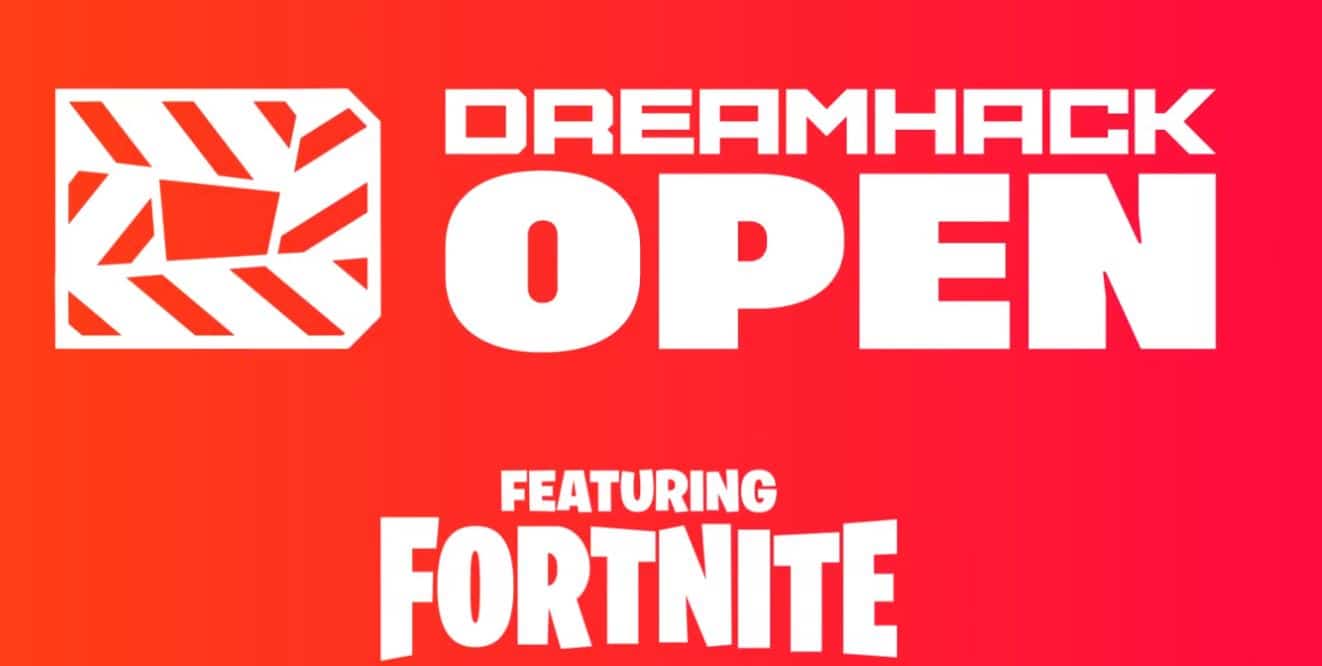 Registrations and now open for the November Dreamhack Fortnite tournament and here's how to register.
How to register for Dreamhack Fortnite November 2020 
There's only a limited time for players to register for the Dreamhack Fortnite tournaments and you'll need to be on the NA West, NA East, or the European servers in order to register and participate.
The supported platforms for the tournament are PlayStation, Xbox, mobile, Nintendo Switch and PC. In order to register for Dreamhack Fortnite, ensure you're signed into your Epic Games account and visit this link.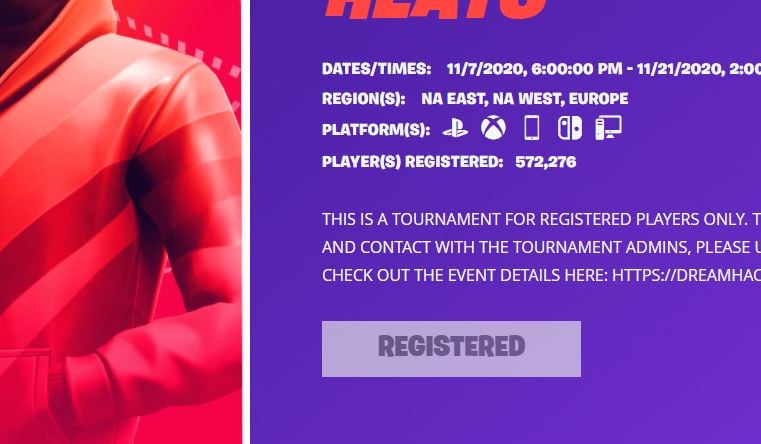 You'll see a yellow button telling you to register. Simply click the button and you'll be registered. You'll know as the button will say you've registered.
The top 250 teams will advance to stage two. Each victory royale grants players with 6 points whilst finishing in the top 5 will grant you with 3 points. Unlike the Marvel cups, you'll be awarded with 5 points for each elimination you get throughout the tournament.
Each duo can play a maximum of 10 games during the 3 hour-heat. The tournament format and points system is outlined below:

What time does it start?
The first EU tournament has concluded, but NA East players have their heat 1 and 2 today. It'll start at 5 PM EST and end at 8 PM ET. The second heat begins at 9 PM and ends at 12 AM EST.
Do I need 2FA?
Yes, you'll need 2FA enabled on your account. Here's a guide on how to enable it.