Fortnite Players were receiving a false ban warning for allegedly teaming, but are now receiving free V-Bucks as compensation.
At the start of Fortnite Chapter 2, Epic Games introduced a brand new feature to Battle Royale allowing players to spectate a game in progress whilst readying up for the next game, a feature that has been well received up until this point.
It appears as though players using the feature were falsely receiving a warning about teaming and repeat offenses will result in a Fortnite account ban. The message reads "due to your recent qctions you have been warned for teaming. Please refrain from repeat offenses or you may receive an account ban".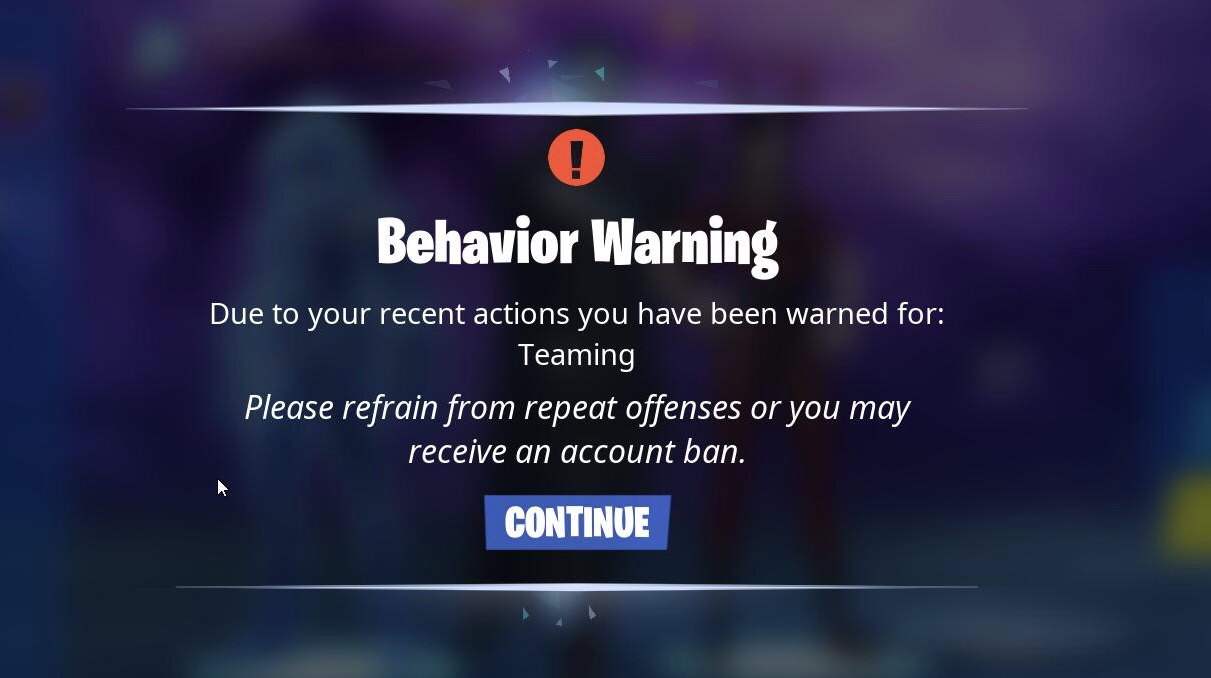 Reddit user bench150kg (weird flex but ok) was one of the first players to post about the ban warning on Reddit. The post amassed more than 11,000 upvotes which shows how widespread this issue was.
The comments on the post were filled with players experiencing the same ban warning but not knowing why they got the warning. Some players assumed they received the warning due to picking up downed enemies and the system wrongfully flagging their actions as teaming.
Epic Employee FreightTrainUSA replied to the post thanking the Reddit user for raising the issue whilst stating the feature is not working as intended and that they'll address it as quickly as possible.

Epic Games are now compensating all the players that were affected by the false ban warning. Players will find that upon logging in, they'll be greeted with a message. The message says that Epic incorrectly took action against the players account and will be granting 1,000 V-Bucks for free in order to compensate for the error.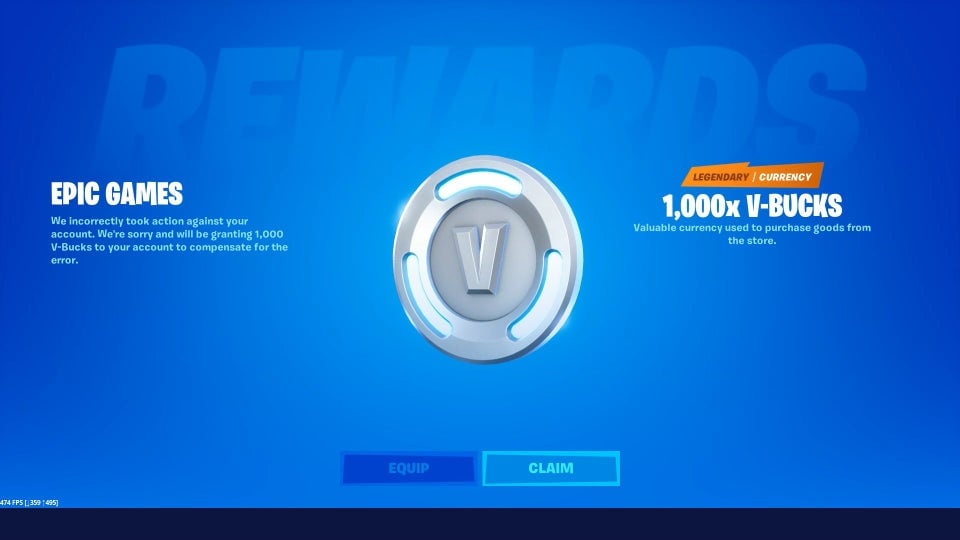 When it comes to compensating players for issues, Epic are more than generous and this case was no different. It's moments like these when you wish you were on the wrong end of one of these bugs.
Let us know in the comments section if you were lucky enough to get some free V-Bucks!