There were a lot of players in the Fortnite community stating that their accounts were banned, but did not know the reasoning behind the ban. It looks like Epic have been wrongly banning a number of accounts, and have compensated the affected players with 2,000 V-Bucks.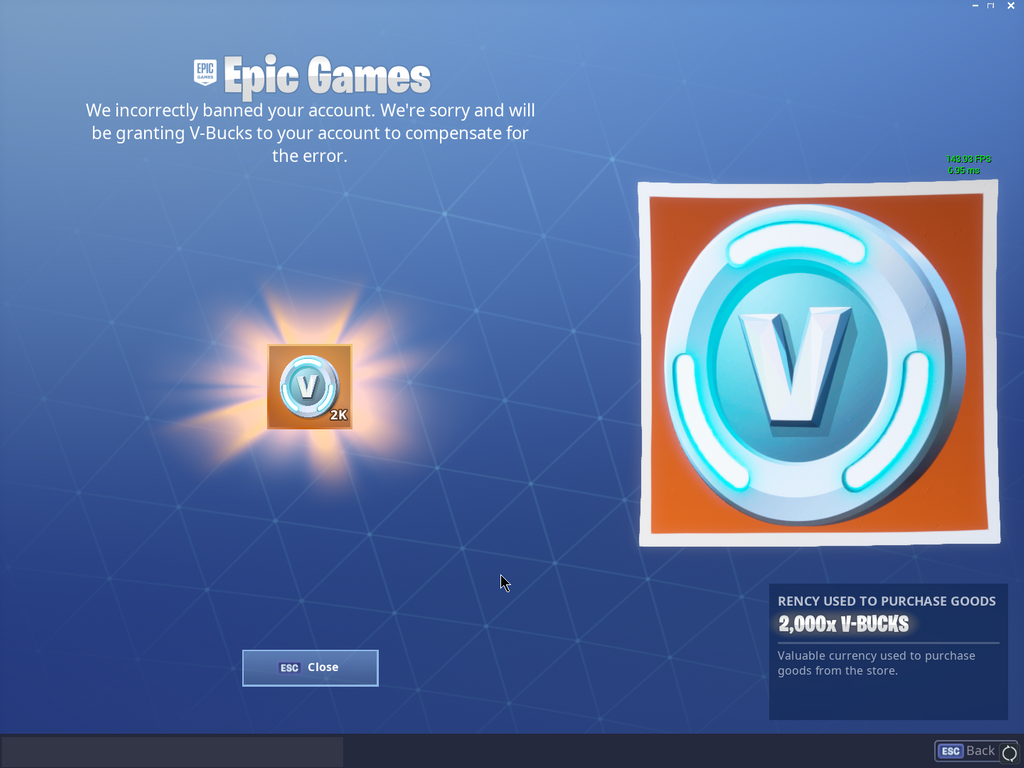 Reddit user windtcw was the first to report on this and there are other players that are still waiting to see if their accounts get reinstated. This user had his account banned in July, and has only just received the compensation, which appears to be the first instance.
Fortnite players tend to spend a lot of money on cosmetics, i.e skins, gliders, pickaxes and emotes, and so it can be disheartening to find that your account has been banned for no fault of your own. According to a study by Lendedu, the average Fortnite player spent $84.67 (in June), with 68.8 percent stating they have purchased at least one item in the Fortnite Item Shop. Keep in mind this study was published in June, and players will have spent a lot more money on the game, increasing the average value spent.
It's nice to see that Epic have acknowledged the errors they've made in regards to account bans, and are compensating players who have been affected.
Players who have had their accounts reinstated will receive an email from Epic Games with a password reset, and upon login they will receive the 2,000 V-Bucks compensation.
It's unclear how Epic were made aware of the wrongful banning, whether it was by players emailing support stating they were wrongfully banned, with Epic checking the individual players account, or if they've looked into the ban log and have seen that there was no basis for these players to be banned.