v6.30 dropped today and with it came the new mounted turret, the Food Fight LTM, leaked cosmetics, loading screens and more. It looks like Epic also added a new item to the files, the TNT Bundle. Thanks to PXLPAT on Twitter, a Fortnite Battle Royale leaker, we know what the item will look like.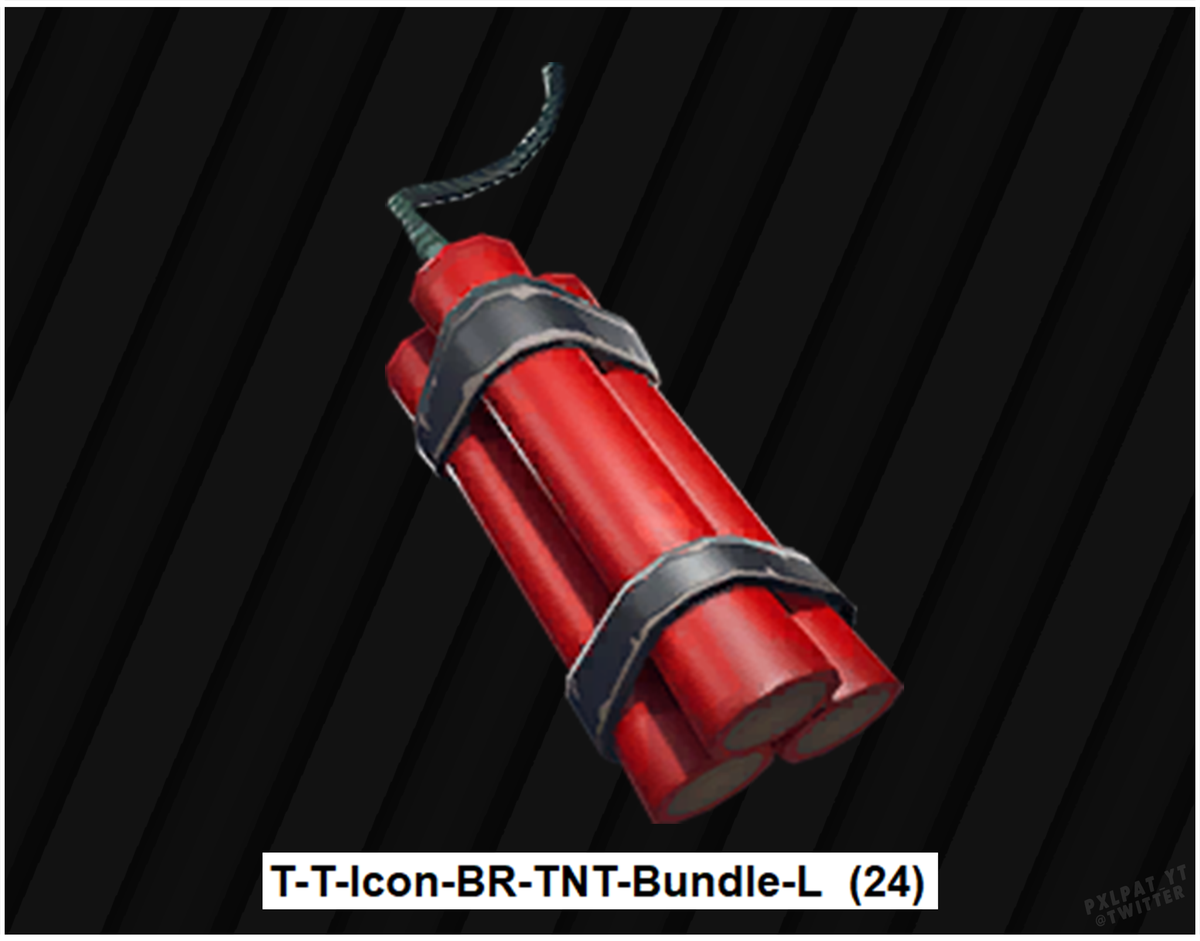 If this item does make it into the game, it's possible the appearance might change as Epic have previously added other items into the game files with a placeholder image.
If this does eventually make it's way into the game, it would be a surprise addition considering Epic decided to vault a similar item, the Remote Explosives at the start of Season 6 along with a bunch of other items and weapons. Remote explosives received nerfs and buffs during it's time in the game, however Epic couldn't find the right balance and decided to vault it.
Although we don't have much information about the TNT Bundle, it's likely it'll be somewhat similar to the remote explosives, and might not go down well with the community.
There could be a couple of different ways in which the TNT Bundle might work, with the first being the TNT Bundle is placed down and would require the player to be within touching distance of the explosives in order for them to be lit/interacted with. Another possibility would be they are just thrown and denoated once the fuse is burnt. Although C4's as a whole were hated by the community, Epic might introduce these as the replacement to remote explosives but due to the fuse on the TNT Bundle, players who can see the player approaching and throwing the bundle will be able to make their next move, as the bundle wouldn't explode right away.
NOTE: This item was datamined and may not make it's way into the game.