The Fortnite x John Wick has finally been revealed and here is everything you need to know.
There had been references around the Fortnite map at the start of the season which hinted at this collaboration, mainly the house added in Paradise Palms which resembles the house in the movie and the famous Continental Hotel added in Neo Tilted. If you want to see all the John Wick references, click here.
Today, the John Wick LTM, Wick's Bounty, and the challenges for this LTM went live today. The description for the LTM is "Wick's Bounty The High Table has opened a new contract. You're tough but not unstoppable, if you are eliminated three times you are out for good. Stay alive and collect gold tokens by eliminating the other bounty hunters. The first team to reach the required token count wins, but be careful how far ahead you get – token leaders are marked on the map for all to see."
There are also challenges that have been added specifically for this LTM and by completing these challenges, you will be awarded with the One Shot umbrella, Boogeyman wrap, Gold Token back bling and XP.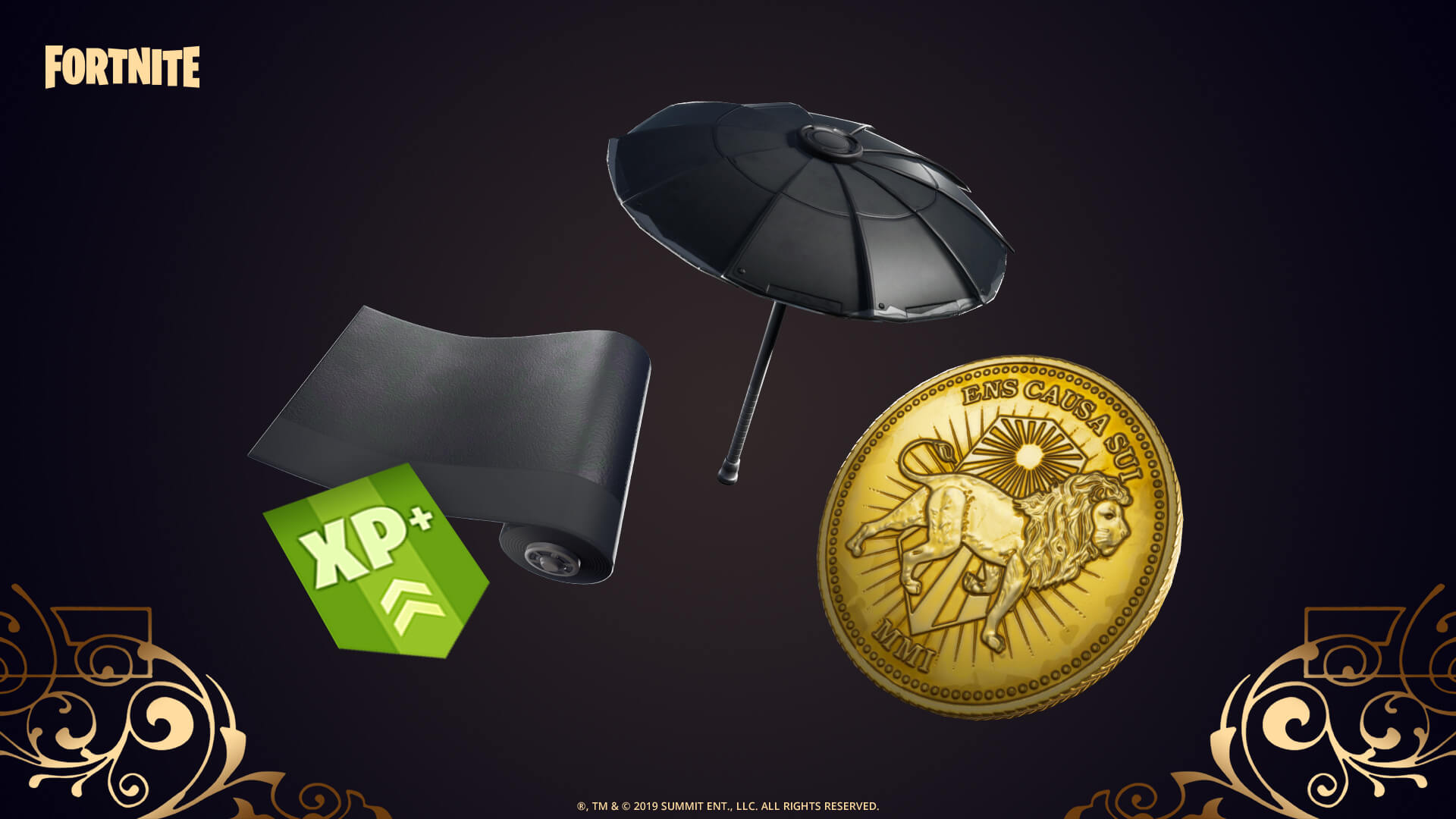 The Item Shop also updated today so the John Wick skin is available to purchase, along with a pickaxe, wrap and two new emotes and you can see all of these items here. When playing the LTM, everyone will be wearing the same suit as John Wick, although it does not work on Peely.
A fun fact, in the game you will not be be able to shoot anyone in the hotel, as the rule "No business while on the hotel grounds." applies. Players will not be able to use their weapons in the hotel and will automatically be switched to the pickaxe.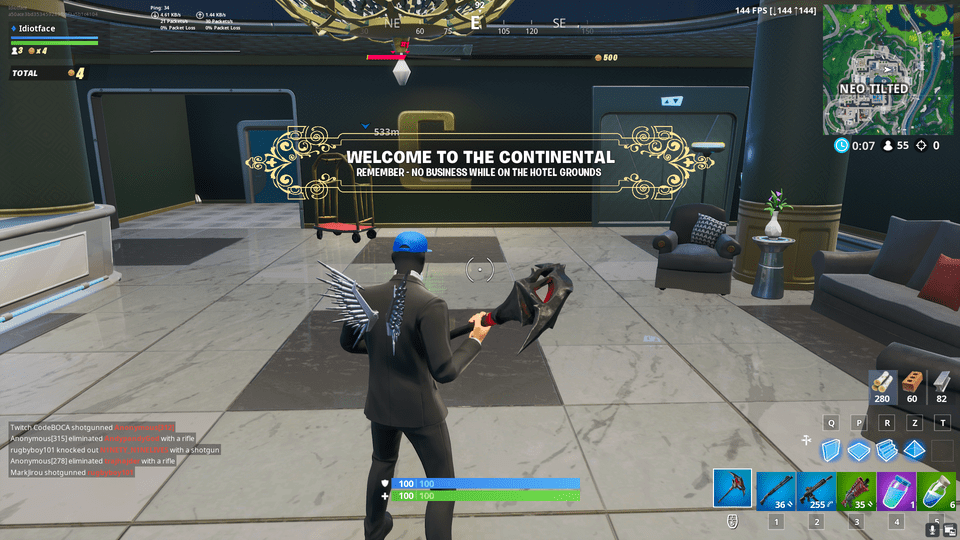 There is a limited time the challenges will be available, as well as the Wick's Bounty LTM, so make sure you complete the challenges before the event ends to claim your rewards as they will not be available again.
What do you think of the Wick's Bounty LTM?