The first day of '14 days of Fortnite' is here. The first challenge and reward have been revealed, as well as two brand new LTM's.
Update: The Classic LTM has changed to "Unvaulted"
Epic Games announced yesterday that they will be running a new event, '14 days of Fortnite'. This event will introduce one new challenge every day, old and new Christmas themed Fortnite skins, and new LTM's being rotated daily.
The LTM rotation for the first days of '14 days of Fortnite' are Classic and Teams of 33. Both of these LTM's are new and the Classic LTM was leaked yesterday but the Teams of 33 LTM was kept under wraps.
The description of the Classic LTM reads, "Classic battle Royale gameplay with only the weapons and items that existed during the first two seasons of the game" whilst the description of the Teams of 33 is as follows, "Three Teams of thirty-three players fight to the finish! This mode has extra loot and resources and a storm that is more lethal than in the standard Battle Royale modes. Each team drops from their own Battle Bus. Get in and help your team to victory".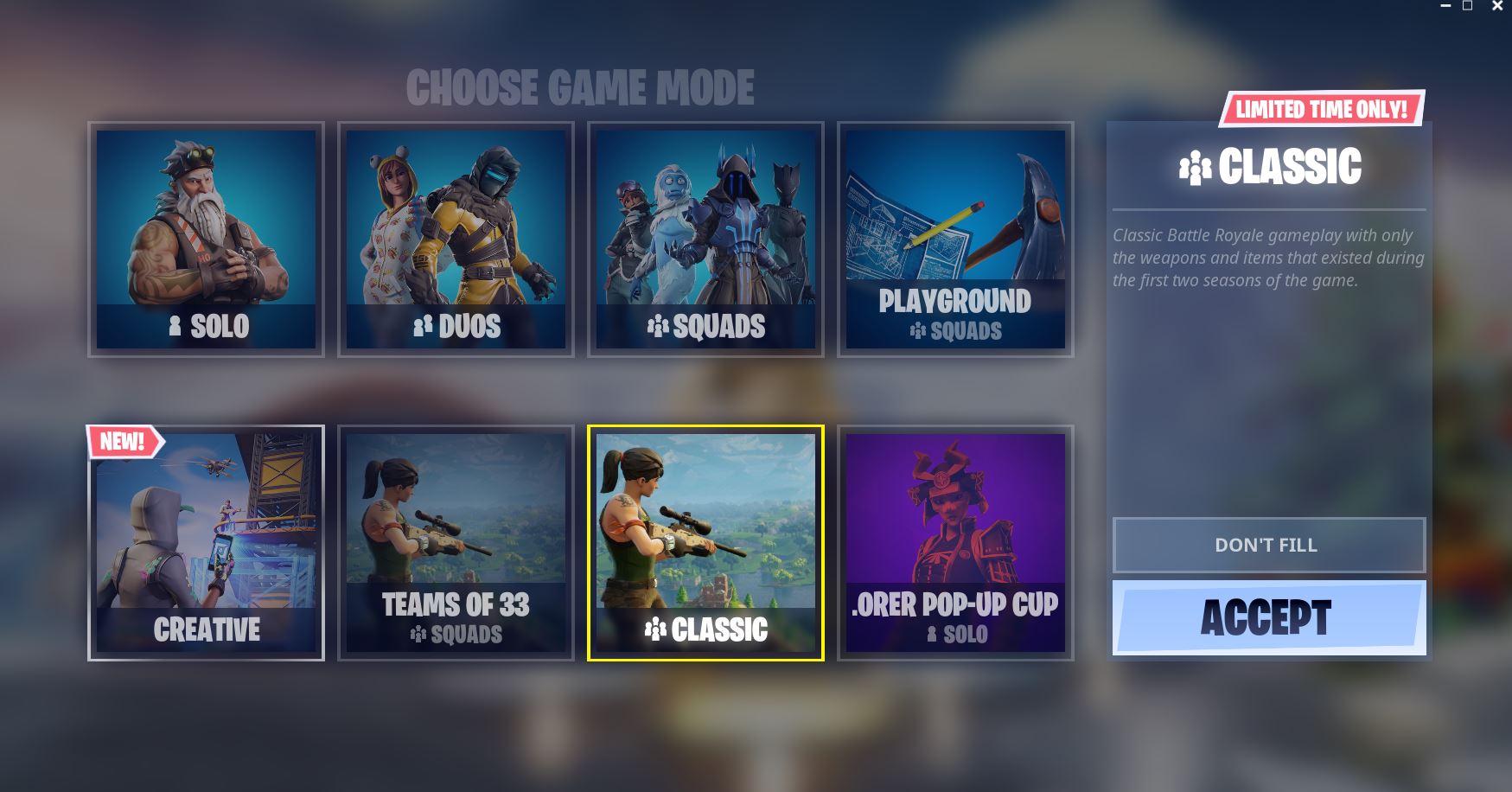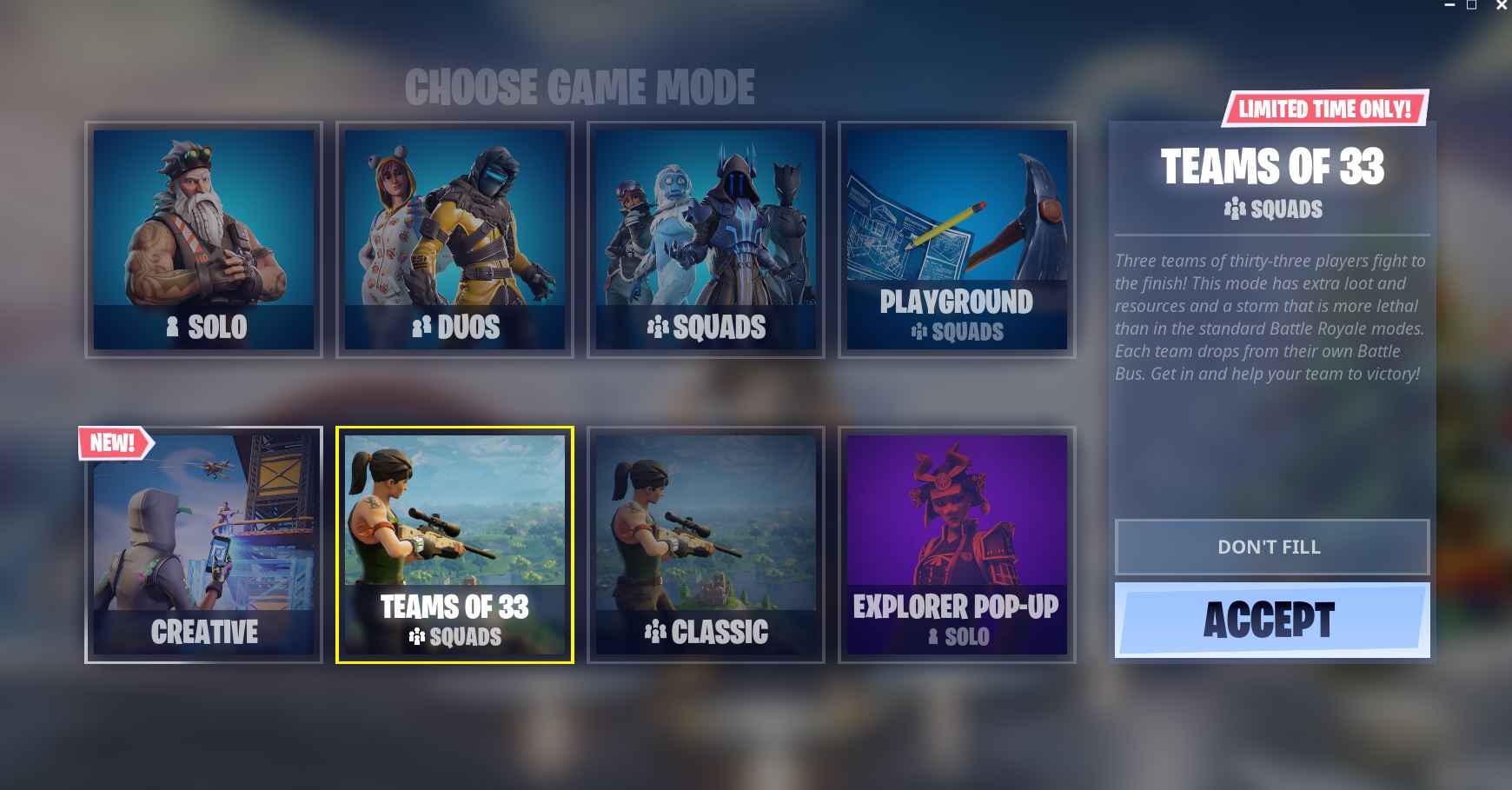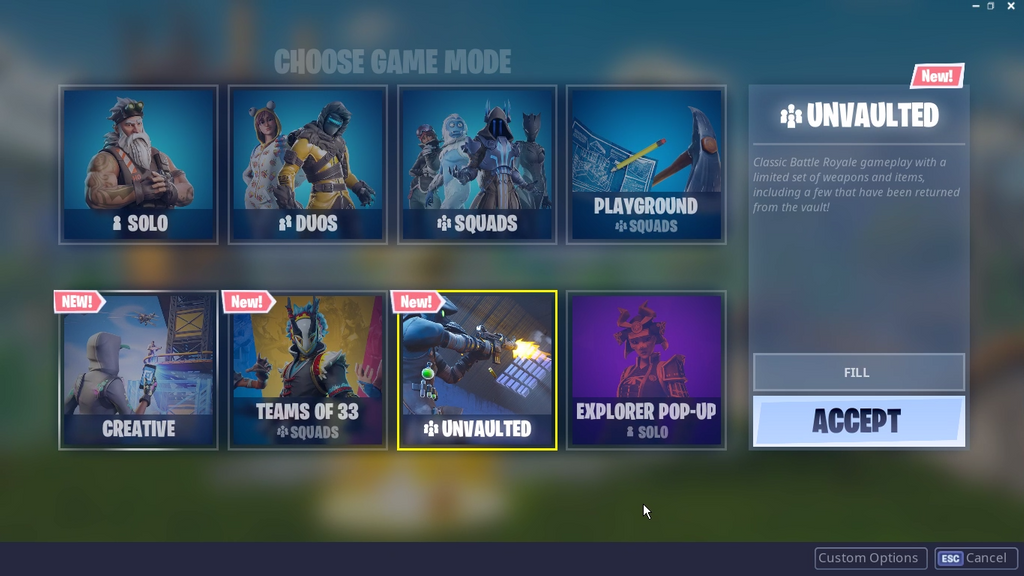 The Classic LTM has been replaced by a new LTM, 'Unvaulted'. The description of this LTM reads, "Battle Royale gameplay with a limited set of weapons and items including a few that have been returned from the vault!"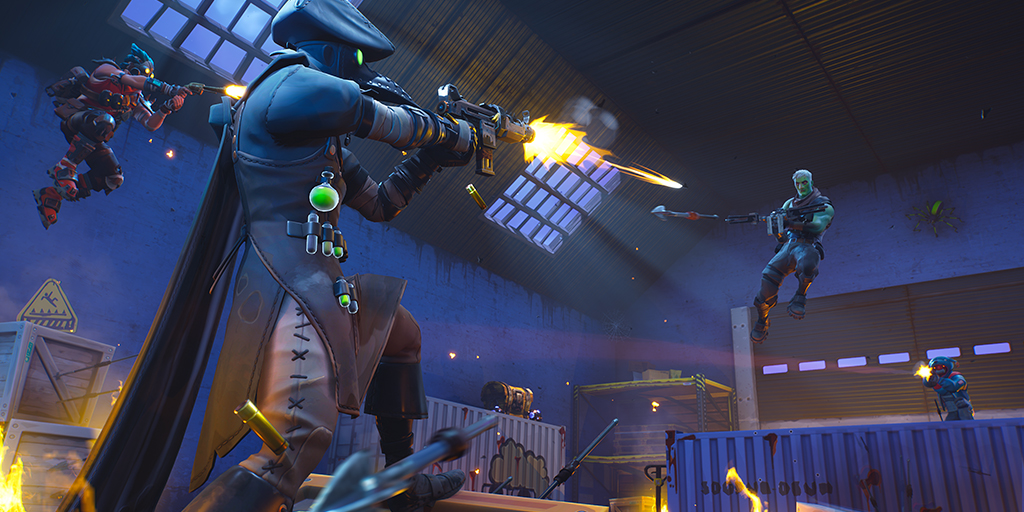 It'll be interesting to see the reaction to the two new LTM's and whether the community enjoys them. These LTM's will rotate out for day two of the 14 days of Fortnite event, so be sure to drop in and try them out before they're gone!