Here's the location of where you'll find the Beach Bus Fortnite landmark location in order to complete part of the Fortnite Chapter 2 Overtime 8-Ball Vs. Scratch challenge.
As you're probably aware, Epic Games released two new Fortnite overtime mission challenges after the servers returned from scheduled maintenance in order to prepare for today's v11.40 update.
There's several challenges from the 8-Ball Vs. Scratch overtime mission challenges that may require a location guide in order to help complete. One of the challenges requires players to dance at Rainbow Rentals, Beach Bus, and Lake Canoe. These are landmark locations on the map which aren't named on the map.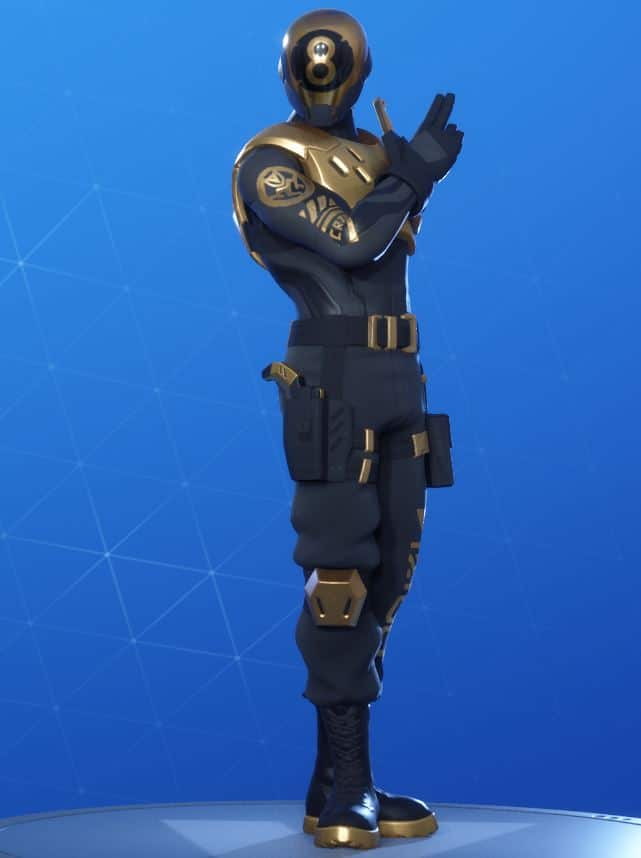 Some of the landmarks on the Fortnite map are located as such that they aren't visited often by players, making it difficult to know where certain landmark locations are when it comes to challenges that require you to visit or dance at them.
We've covered the location of the Beach Bus landmark and have linked our guides on where to find Rainbow Rentals and Lake Canoe at the bottom of the article.
Beach Bus Fortnite Location
You can tell from the name, Beach Bus, that this location will include a beach and a bus. However, there's a lot of beach locations on the Fortnite Chapter 2 map, so you might not know where this location is.
Beach Bus, similar to Rainbow Rentals, is in a location that isn't visited much by players due to where it's located on the map.
You'll find Beach Bus located to the west of Steamy Stacks. Here's what Beach Bus looks like in-game: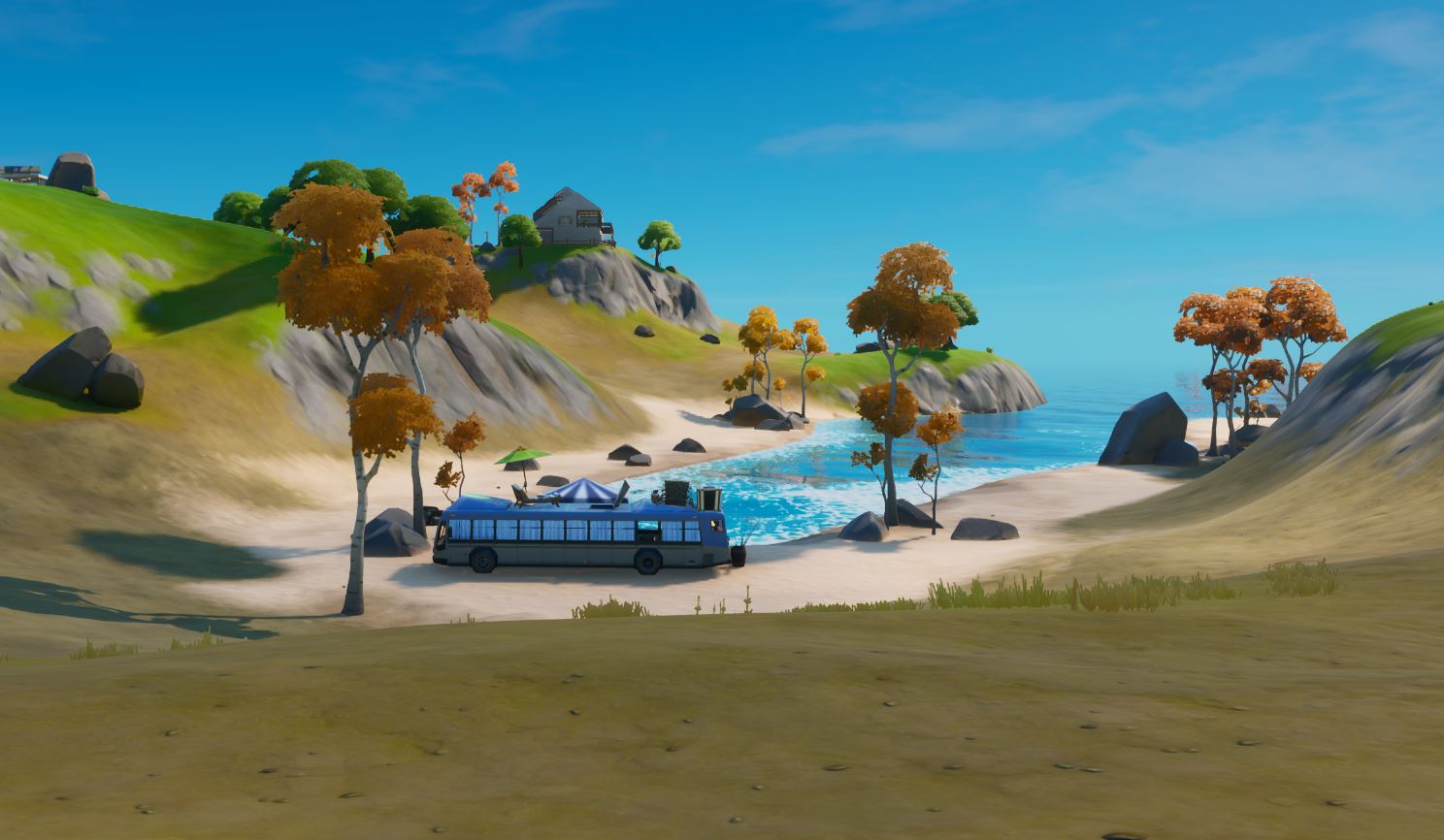 Here's the exact location that you'll find the Beach Bus Fortnite landmark on the map: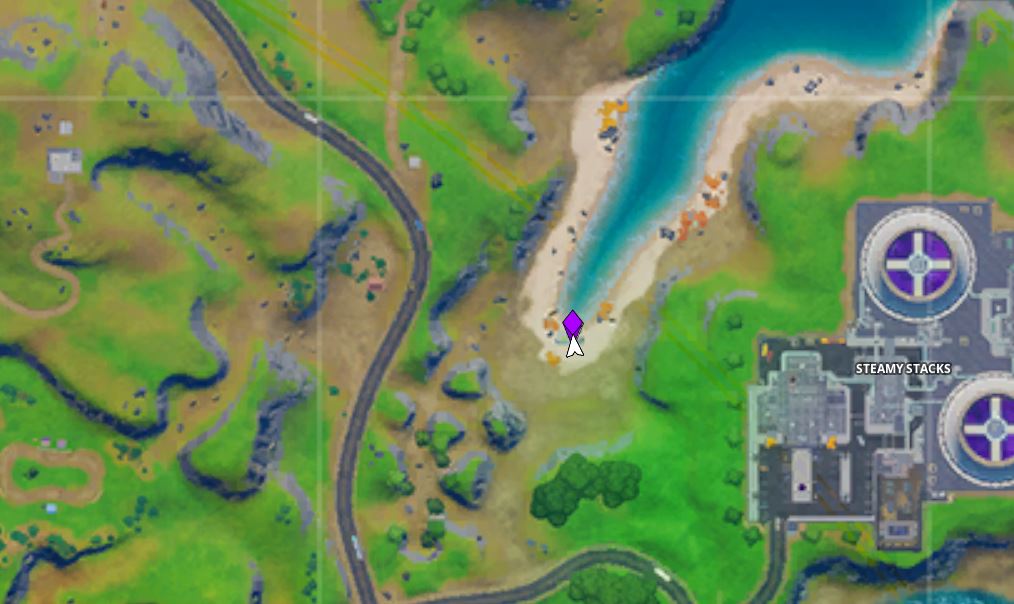 Simply dance at Beach Bus in order to complete a third of the challenge. Here's the other locations for this challenge: