Here's the location of the Rainbow Rentals Fortnite landmark for the 8-Ball vs Scratch overtime chapter 2 challenges.
Epic Games released two overtime mission objectives today, Rippley Vs. Sludge and 8-Ball Vs. Scratch. There's a number of challenges from the 8-Ball overtime challenges that may require a locations guide in order to complete quicker.
One of the challenges that you might need help on is the dance at different landmarks on the Fortnite Chapter 2 map. To complete the challenge, you'll need to dance at Rainbow Rentals, Beach Bus, and Lake Canoe. We'll be covering the location of the Rainbow Rentals landmark in this article, but we'll have links to Beach Bus and Lake Canoe at the bottom of this article.
Rainbow Rentals Fortnite Location
At the start of Fortnite Chapter 2 Season 1, Epic Games added in landmarks. In the previous chapter of Fortnite, popular locations that didn't have a name were simply called unnamed locations, but Epic decided to add landmarks in the new chapter.
Even though it's been three months since Fortnite Chapter 2 began, players are unaware where different landmarks are on the map because there's so many. Some landmarks locations are obvious which you'll pass through many times when having to rotate around the map, others are rarely visited due to where they're located.
Rainbow Rentals is one of the Fortnite landmarks that is barely visited due to its location on the map. You'll find it on the edge of the map, south west of Holly Hedges.
The name of the landmark, Rainbow Rentals, is likely due to the rental beach houses being different colours from one another. Anyway, here's the exact location where you'll find Rainbow Rentals on the Fortnite map: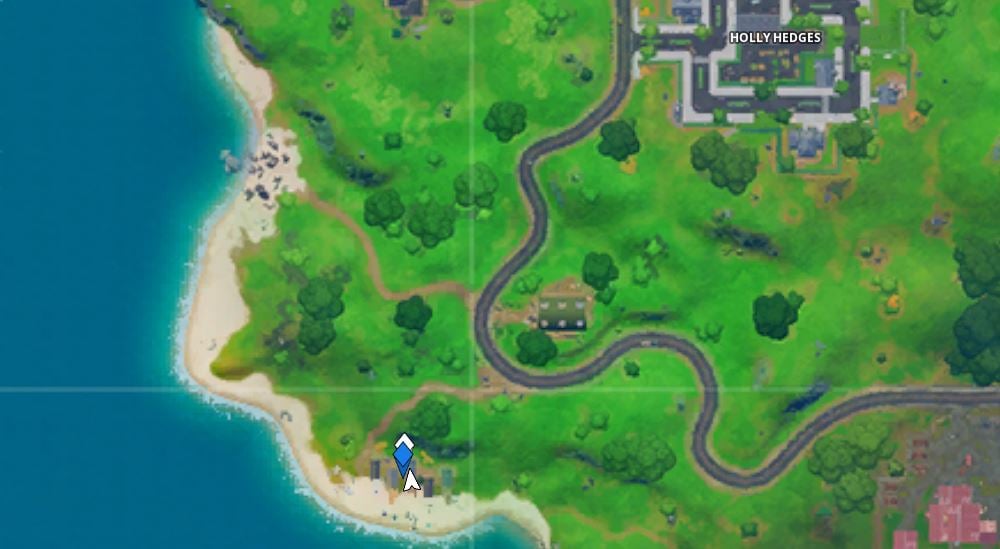 Here's what the landmark looks like in-game: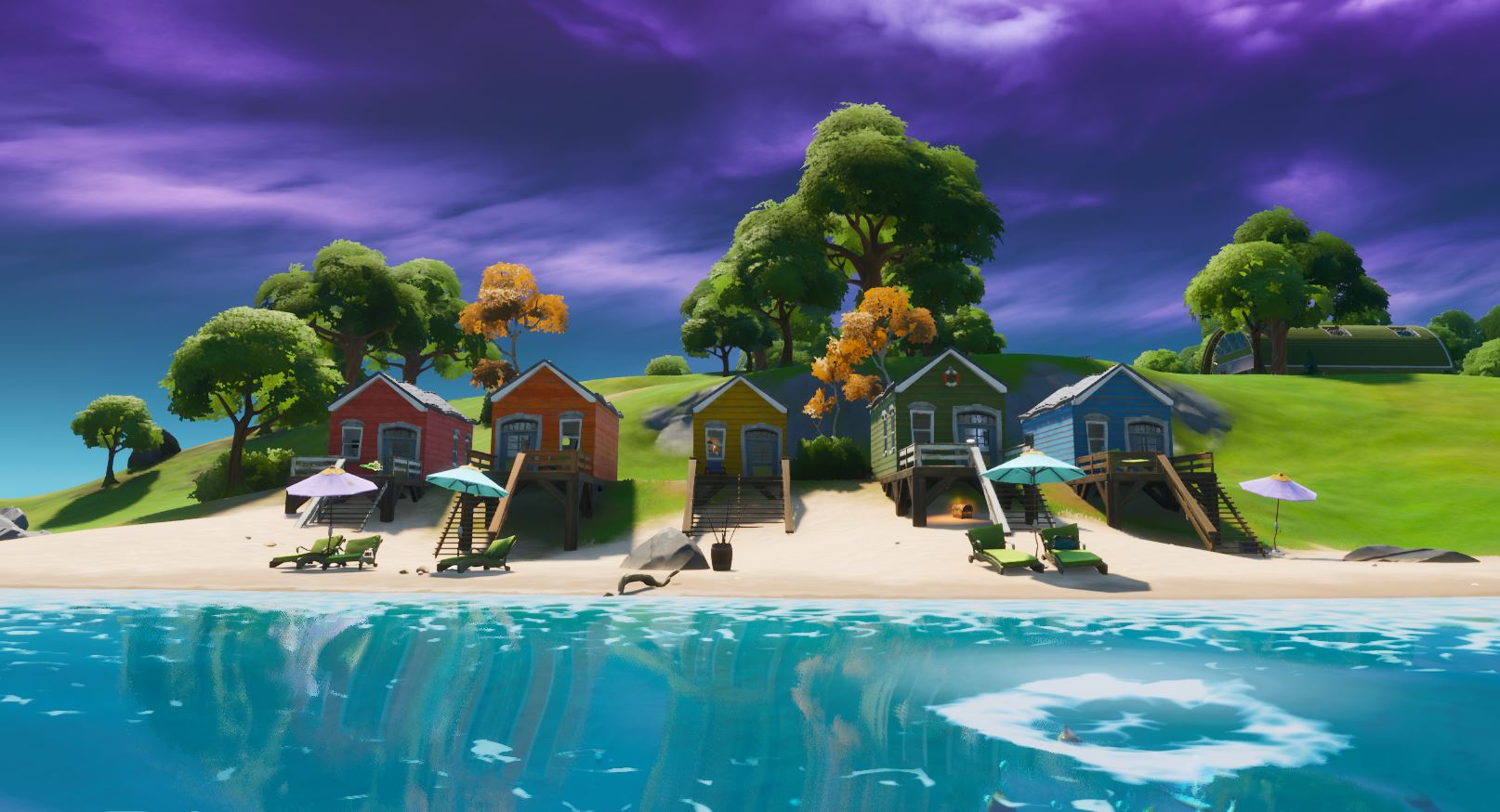 Remember, you need to dance at the landmark as it's a dance challenge and not a visit challenge. Here's the other locations for this challenge: