Here are all of the leaked challenges for Week 5 of Chapter 2 Season 4 in Fortnite.
New challenges are released every week in Fortnite Battle Royale at 2pm BST on Thursdays and there are a total of seven challenges to complete. There are six challenges that are the normal solo challenges that grant players 25,000 XP upon completion and the last challenge is a team challenge. The team challenges grant players 50,000 XP upon completion and can be completed by up to 4 players or by yourself.
To see the challenges in-game all you will need to do is to navigate to the Battle Pass tab and you will see the Challenge Table there. You will be able to choose which weeks challenges you want to see and what challenges are outstanding.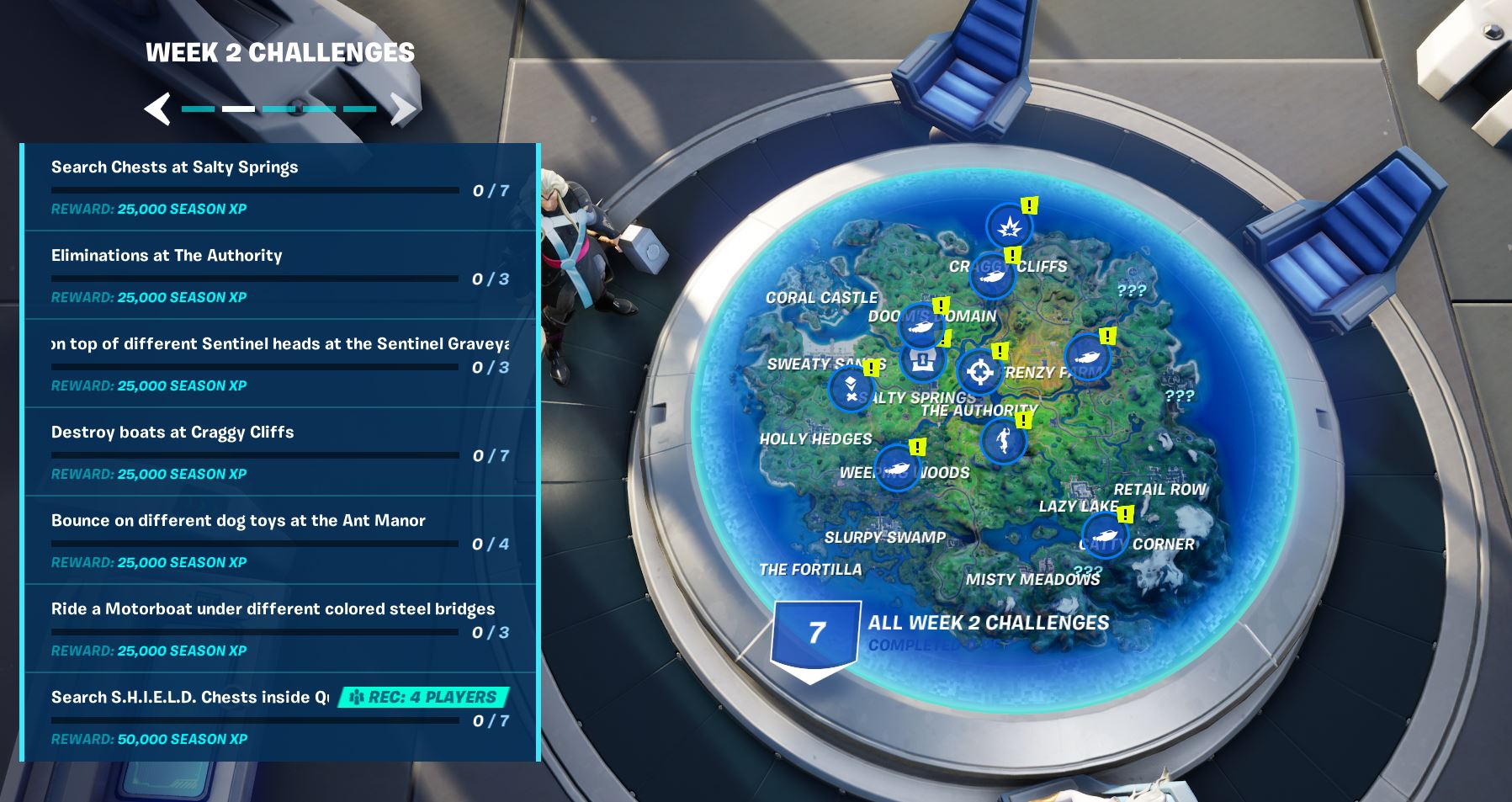 The challenges are released on Thursdays, however the challenges have been leaked and you can see what to expect from the Week 5 Fortnite challenges below.
Fortnite Week 5 Challenges
Here are all of the Fortnite week 5 challenges that have been leaked for Season 4 and will be released tomorrow at 2pm BST:
Search Chests at Doom's Domain (7)
Eliminations at Dirty Docks (3)
Destroy Gorgers (1)
We will be releasing guides on how to complete these challenges once they are live and available to complete in-game. The majority of these are quite straightforward and self explanatory, but we will be helping you with the more difficult ones.
The team challenge for this week is to destroy Gorgers and upon completion, you will be awarded 50,000 XP. As with all the team challenges, you can complete the challenge yourself, however it will be easier to complete as a team.
There is a Floating Rings challenge this week and in the past when this challenge has been added, there were some issues. We will let you know if there are any issues this time round and how many rings there are to collect. Leaked data shows one, but there are usually four rings so we will keep you updated.
Make sure you turn website notifications on as we will let you know as soon as these challenges have gone live.