Here's a couple of character Fortnite locations in order to complete the talk to a character as part of the week 1 challenge.
Fortnite chapter 2 season 5 is finally here. The season is expected to end on March 15th, which means the season will be just over 3 months, similar to season 4. As you'd expect with the launch of a new season, there's a host of map changes including the return of Tilted Towers, new weapons, a bounty system and more.
We also have a new set of challenges which are called quests this season. It seems a little confusing at first, but you can access the by clicking the new quests button on the left side of the lobby screen as shown below.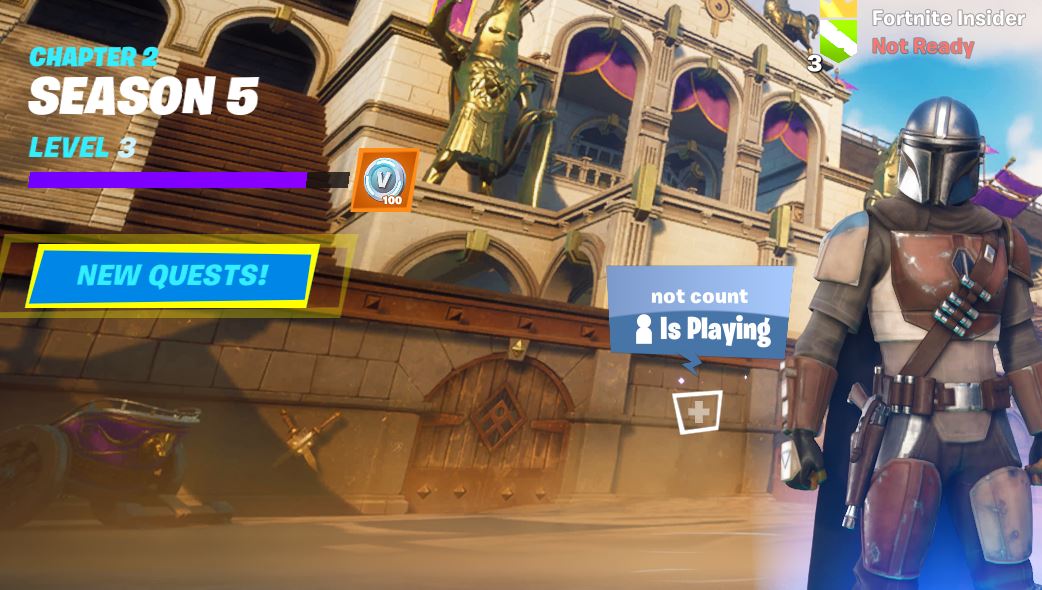 One of the staged challenges requires players to talk to a character. This challenge can be seen once players discover 5 named locations on the Fortnite season 5 map. For those unaware, Epic Games have added in a large number of NPCs around the Fortnite map.
These NPCs allow players to complete bounty contracts in return for gold bars which they can then use to upgrade their weapons.
We have the locations of a couple of Fortnite characters which you can use to complete this challenge.
What is a character in Fortnite?
A character is an NPC that players can find all over the Fortnite map and get bounty and contracts from in return for gold bars.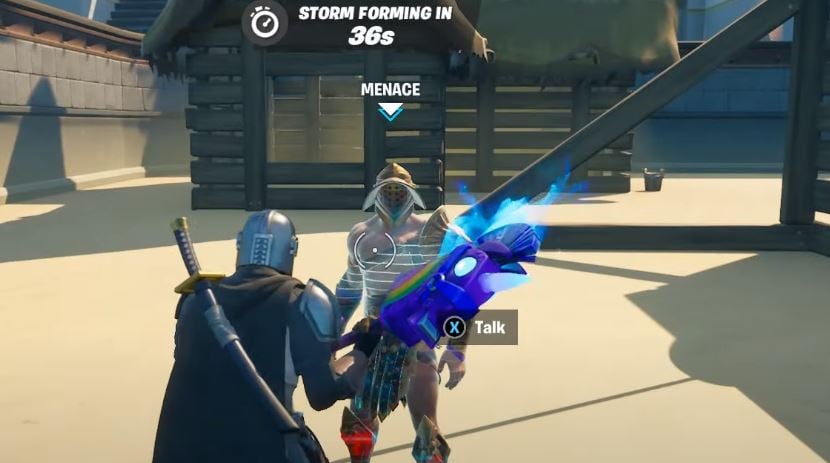 Where to find Characters in Fortnite
There are a total of 40 Fortnite characters around the map. However, as the season has just come out, we don't know the location of all of them. to complete the talk to a character Fortnite challenge, you only need to know the location of one Fortnite character.
One of the locations is at the new Colossal Coliseum map location. You'll find a character named Menace walking around the middle. Simply interact with him, move away, and interact/talk with him again until you complete the challenge.
Here's where you'll find him: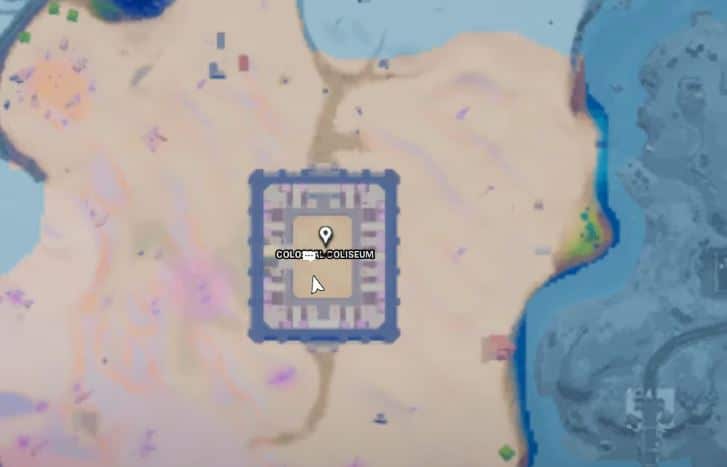 Here's another one north of Hunter's Haven: