The final week of challenges for season 6 is finally here. As with every week, there are three free pass challenges and four Battle Pass challenges. Thanks to The Squating Dog, we have a cheat sheet for week 10 that'll help you complete the challenges much faster as well as finding the final banner from the Hunting Party challenge.
Week 10 Fortnite Cheat Sheet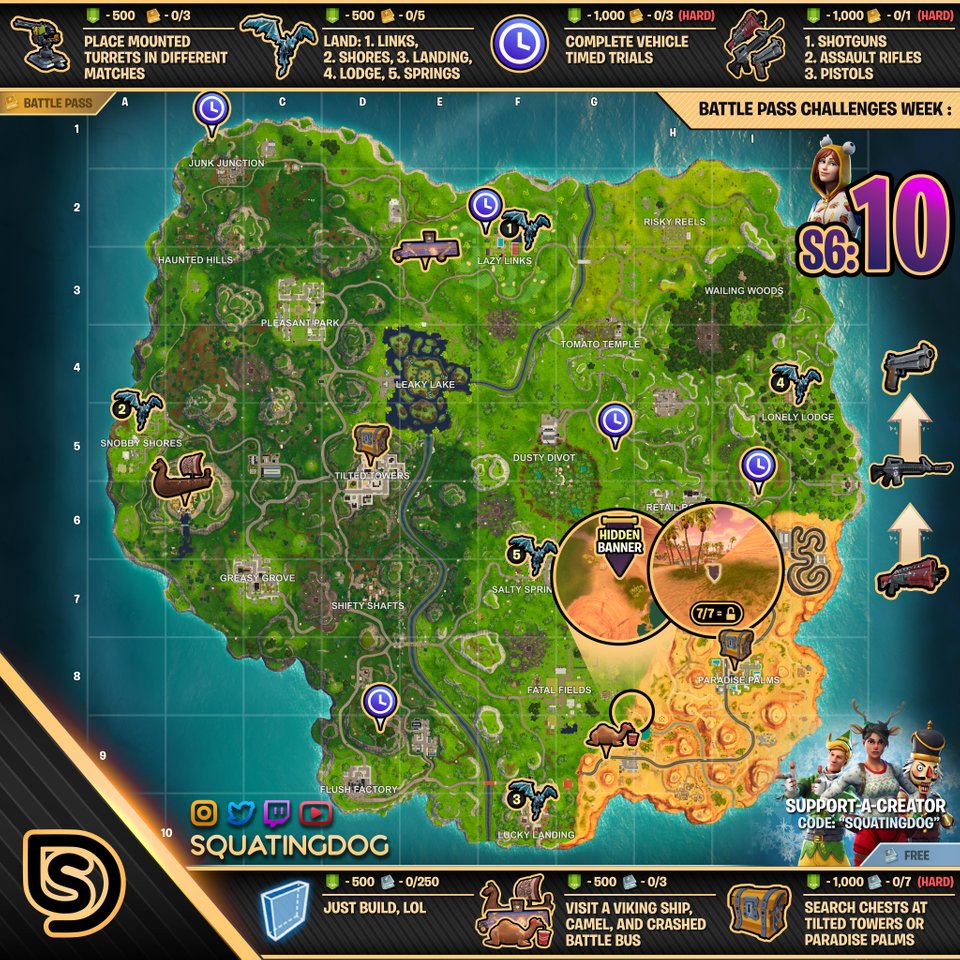 Free Pass Challenges
Build Structures (250)
Visit a Viking ship, a camel and a crashed Battle Bus (3)
Search Chests at Tilted Towers or Paradise Palms (7)(HARD)
Battle Pass Challenges
Place Mounted Turrets in different matches (3)
Stage 1: Land at Lazy Links (1)
Complete vehicle timed trials (3)(HARD)
Stage 1: Shotgun Elimination (1)(HARD)
Most of the challenges are straightforward and don't require a cheat sheet, but there are a few challenges marked on the map that'll help you complete a couple of the challenges faster. The location of the Viking ship, a camel and a crashed Battle Bus have been marked.
The different locations to complete the vehicle timed trails as well as the location of the final Hunting Party hidden banner have been marked on the cheat sheet map in order for you to find them quicker. In order to be able to see the Banner you'll need to have completed all of the week 10 challenges.