Data-miners have leaked information regarding an upcoming event that'll see part of the Polar Peak iceberg collapsing.
The download for the v9.20 Fortnite update is now available, although at the time of writing the servers are still offline. Data-miners are able to leak new files that have been added in the update and it looks like there will be an 'event' where we will see some drastic changes to Polar Peak.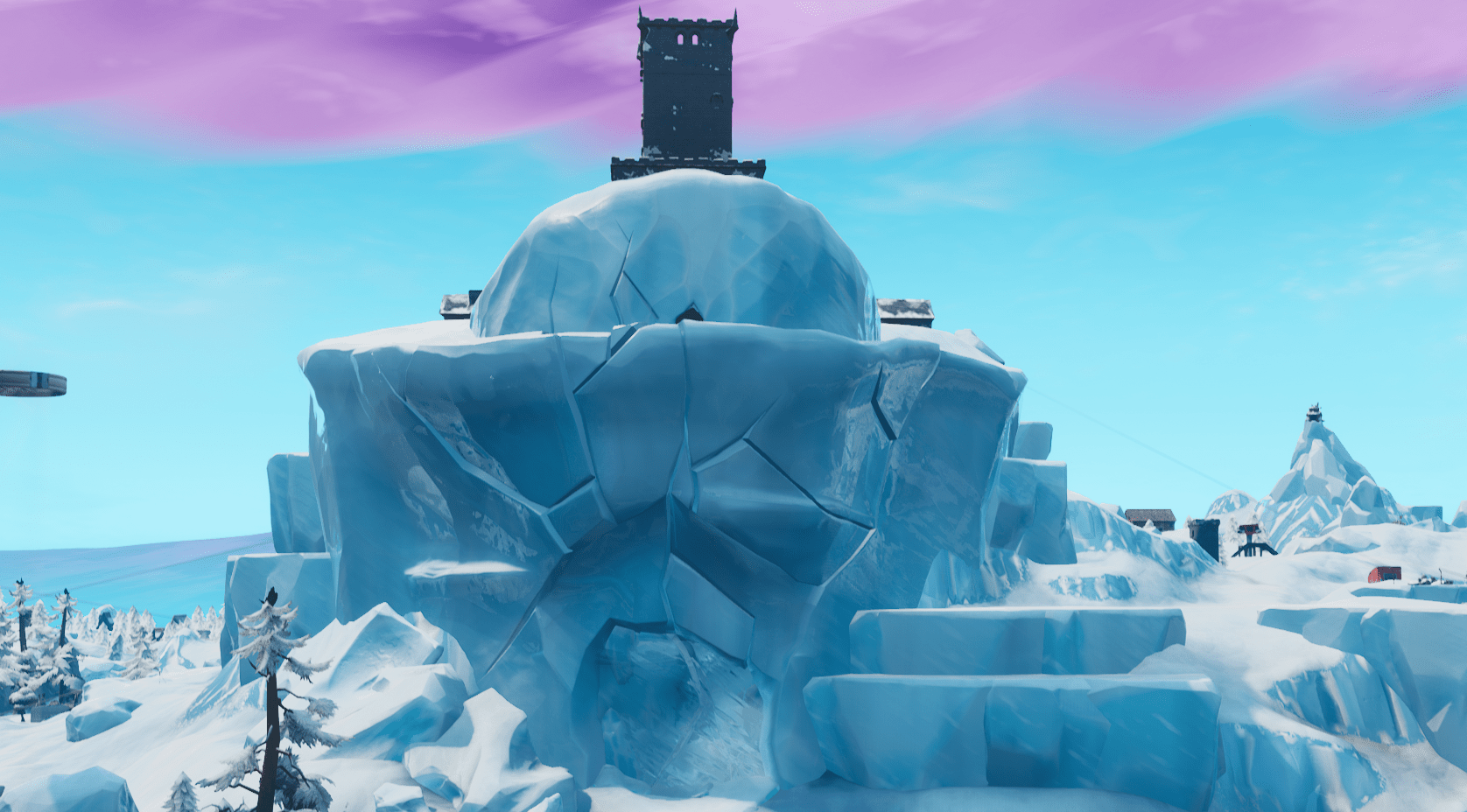 Polar Peak was hit by a volcanic rock in the event that took place last season, which resulted in cracks showing up in the iceberg. In the v9.10 update, there were more cracks that were being formed and weird noises coming from the ice, which suggested something was trapped inside.
More of the ice then broke off to reveal an eye at the base of the iceberg, confirming there is a huge monster trapped inside, trying to get out. The eye would move to follow the closest player to it but no one knows what this monster is.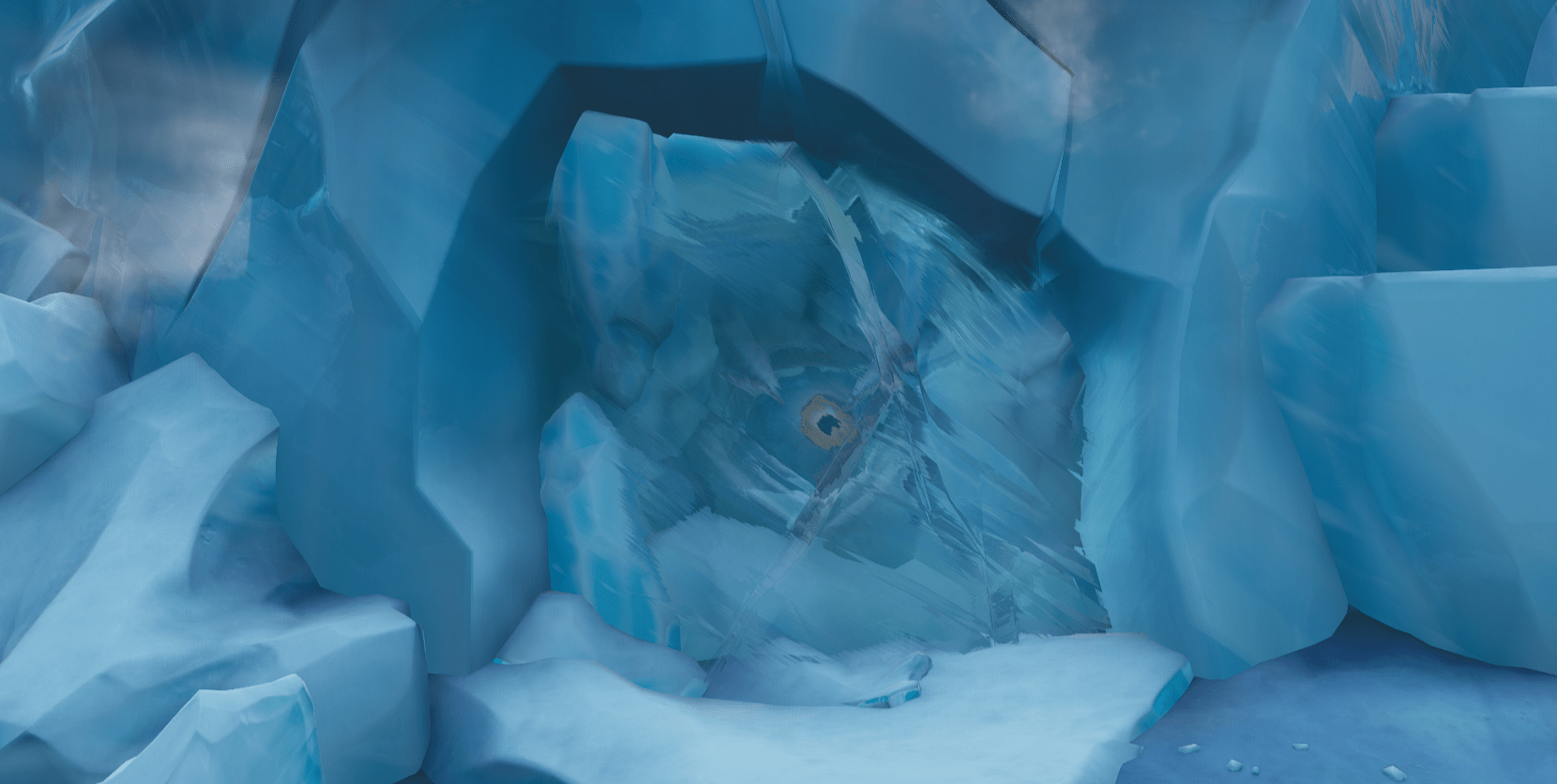 Data-miners have been looking at the files from the v9.20 update and have noticed some significant changes to the map to Polar Peak, which can be seen below. It looks like the castle at Polar Peak has broken and the monster that was trapped inside has escaped: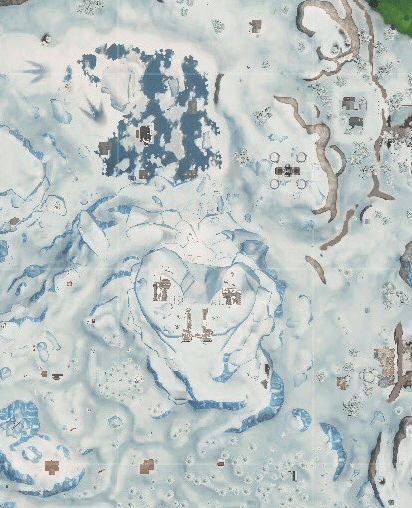 There are also footprints that have been spotted from what used to be Greasy Grove to the edge of the map, suggesting the monster is off the island in the water.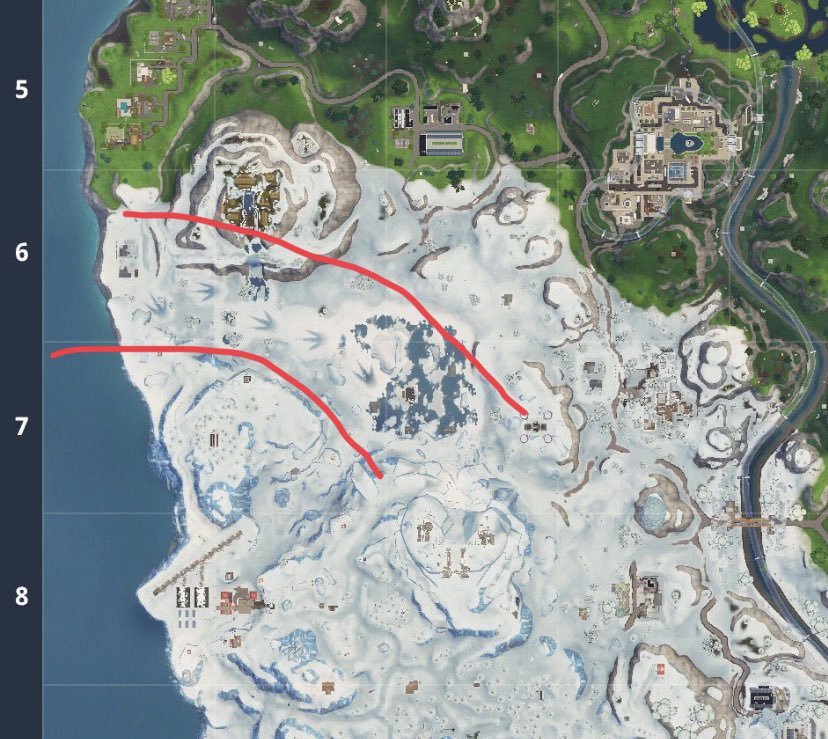 Data-miner @FortTory has leaked the sound files for the 'Cattus' event, which is releated to the monster. It seems the you will be able to hear the monster moving around in the water and you could possibly see it in the water as well:
''EVENTLEAK''

Sound for the Cattus event.

The cattus is 100% in the water!!!!!

You hear from the sounds that its traveling trough the water, up and down!
When the downtime is over, all go to the water and look for it!

HYPED!!! pic.twitter.com/egPYIxLffv

— FortTory – Fortnite Leaks & News (@FortTory) June 6, 2019
We will only know for sure once the servers are online again, but we will keep you updated with the latest.