Here's the location of where and how to find gnomes in Sweaty Sands for the season 5 quick challenge.
We'll be getting brand new Fortnite challenges in a couple of days which players will be looking forward to as they struggle to level up in Fortnite season 5. Players need to hit level 100 this season to unlock the Baby Yoda back bling, but there's no XP coins to help them level up as quick as last season even with the new quests.
The daily Fortnite quests can be a quick way to get some XP, but there are a few that would require a guide due to the difficulty in completing them. For example, there's a challenge that requires players to collect maple syrup buckets in Weeping Woods which can easily be missed.
Another limited time Fortnite quest requires players to find Gnomes in Sweaty Sands. Here's all the locations for gnomes in Sweaty Sands.
FIND GNOMES IN Sweaty Sands FORTNITE
The first gnome you'll find in Sweaty Sands is located on the southeast side of the popular named location. The gnome is by a white brick wall behind a palm tree that's close to the largest building in Sweaty Sands. Here's the exact location on the map:
You'll see a blue glow emitting from the gnomes, so as long as you're close to them, you shouldn't have a hard time spotting them. Here's an in-game image of the first gnome: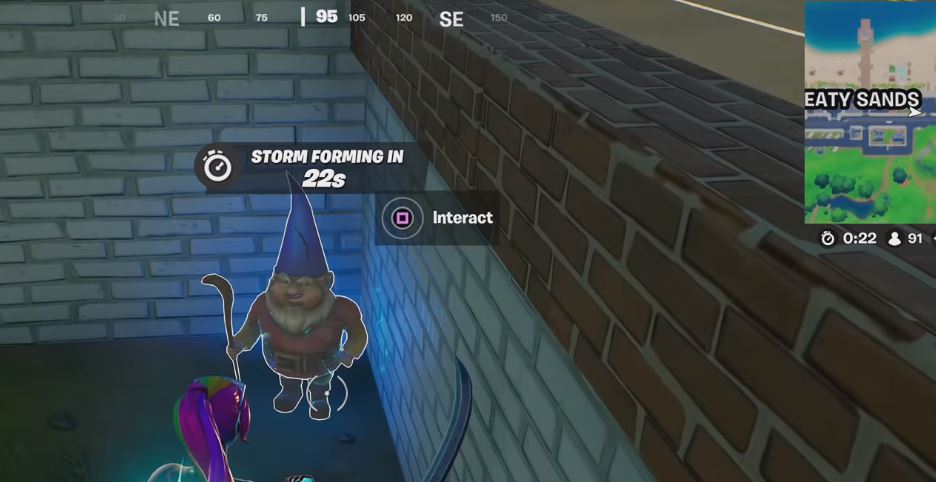 From the above location, you'll want to head west until you're in the middle of Sweaty Sands. You'll find the second gnome in Sweaty Sands between two houses on the right side. You can see the gnome next to the shield potion in the image below.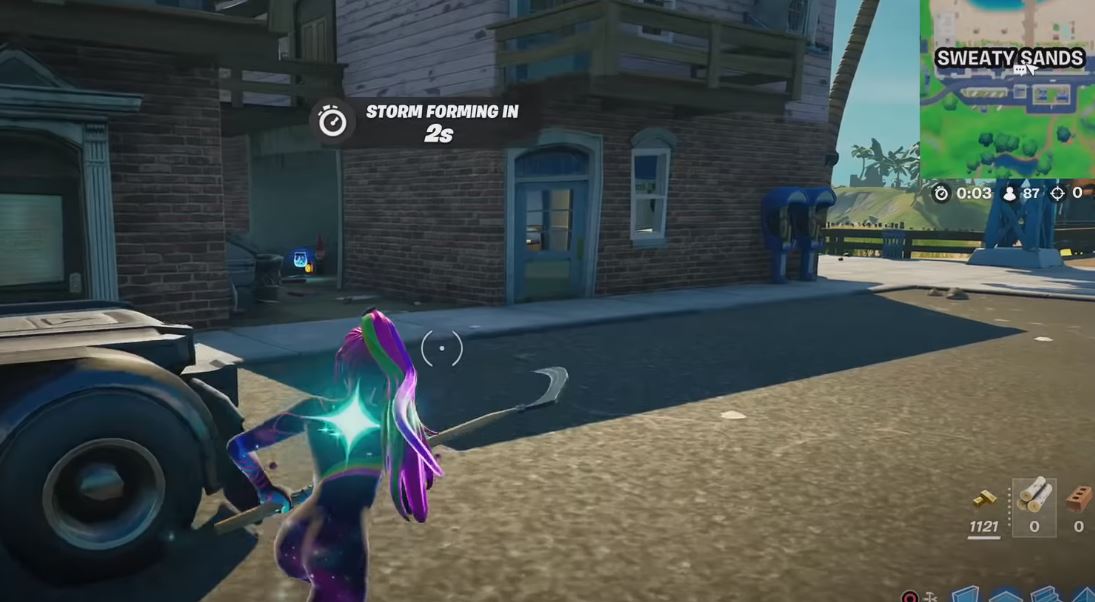 Head north once you've found the second gnome. The third and final gnome is under the pier. The gnome can be found next to the water by a large boulder as shown below.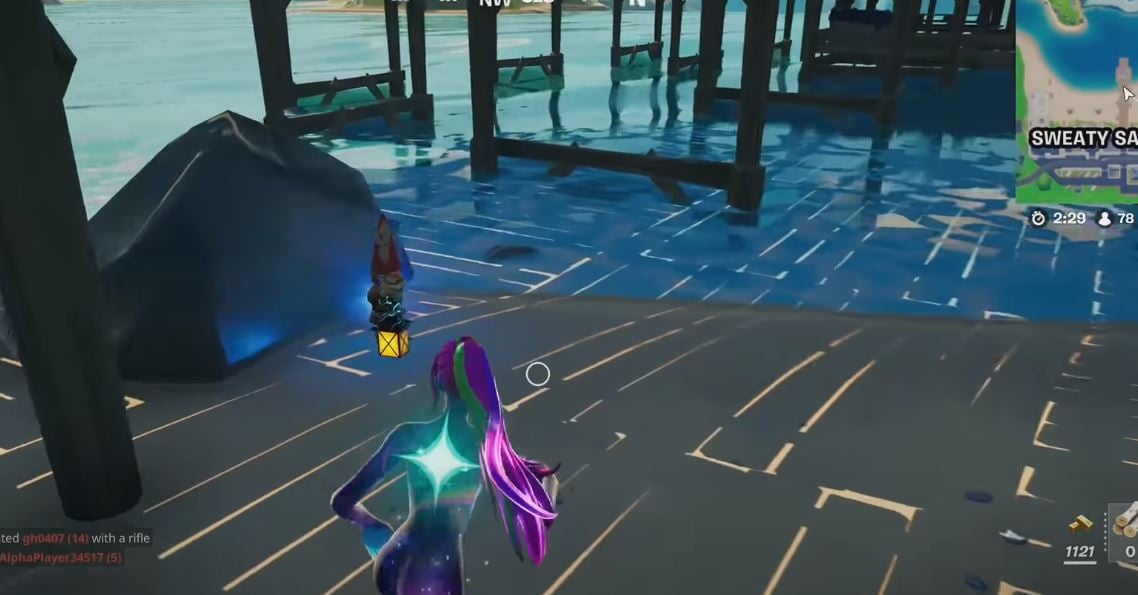 Once all three gnomes have been collected, you'll complete the find gnomes in Sweaty Sands Fortnite challenge. There's also a similar quest that requires you to find gnomes in Coral Castle.
We've covered almost every Fortnite challenge/quest that season 5 has to offer. If you're stuck on any quests, be sure to head back to the home page and browse through our articles or use the search bar to find exactly what you're looking for!