Here's the Fortnite Hayman location where you'll need to dance for the Trick Shot challenge.
There's a high chance you've been playing Fortnite since before Season 9, and if that's the case, you'll remember the rock family. There was a rockman on the Fortnite Chapter 1 map for some time, and then Epic added a Rock woman, a younger rock person, and a dog.
One of the challenges in chapter 1 required you to visit rock family when they were in a farm on the east side of the map.
There's no rock family this season, but we could get a Hay family. There's a Fortnite hayman on the map, and once of the Trick Shot Week 7 challenges requires players to visit different objects on the map with the Fortnite hayman being one of them.
We've created a guide below covering the location of the hayman in Fortnite in case you're not quite sure where it's located. We've also linked the locations of the pipeman and timber tent at the bottom of the article.
Where to dance at Hayman Fortnite Location
Out of all three objects where players will need to dance for the Trick Shot mission objectives/challenges, this is by far the easiest simply due to where it's located. It's hard not to miss this when dropping from the Battle Bus.
The Fortnite hayman can be located south west of Frenzy Farm. Whether you're dropping at Frenzy Farm or running in from another location, it's hard not to miss the Hayman. Below is the location of the Hayman on the Fortnite map along with what the hayman looks like in-game: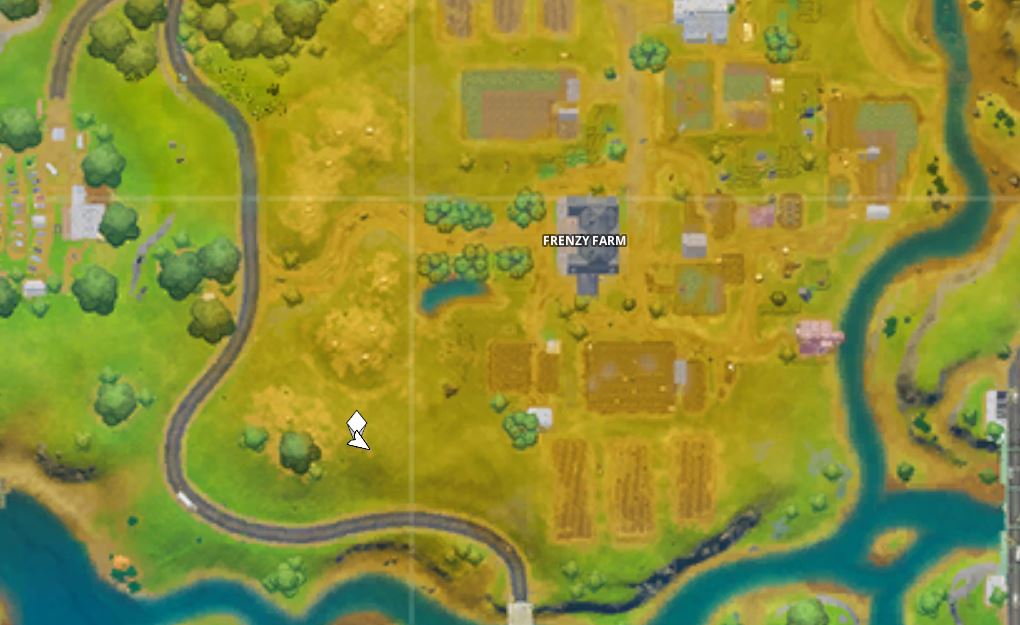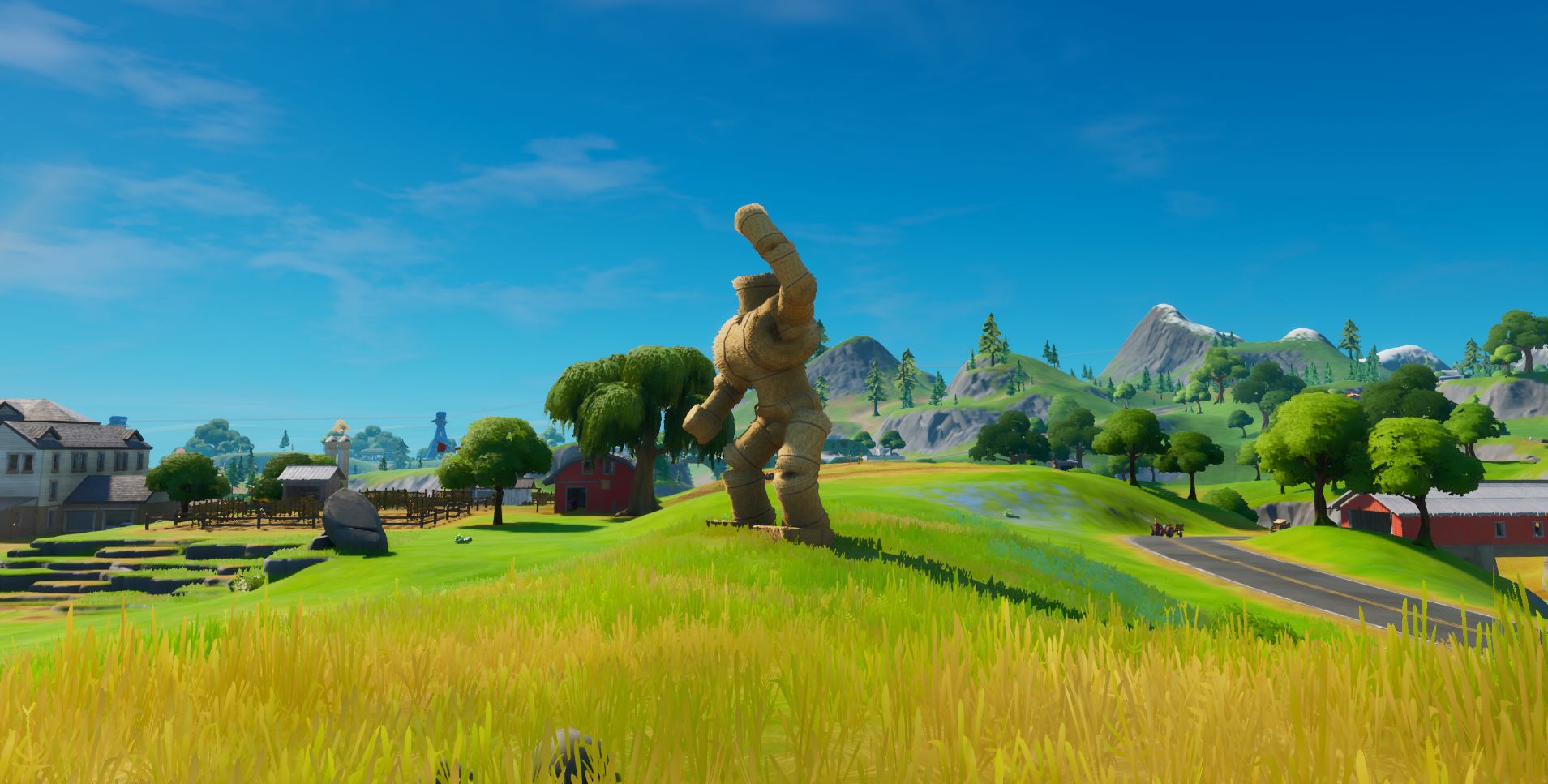 Simply run up to the hayman and hit your favourite dance in order to complete this part of the dance challenge for week 7.