Here's the location of the Fortnite Timber Tent where you'll need to dance for this week's Fortnite challenges.
If you haven't gathered from our other guides on this week's Trick Shot week 7 mission challenges, Epic included a challenge where players need to dance at different objects located around the Fortnite map.
We've already covered the locations of the Fortnite pipeman and hayman, but there's a total of three different locations where players will need to dance at in order to complete the challenge.
Players will need to dance at the Fortnite Timber Tent, and as always, we've got you covered with a location guide below. We've linked the other location at the bottom of this article.
Where to dance at the Timber Tent Fortnite Location
The Hayman is the easiest location to find for this week's 'dance at' Fortnite challenge as you can't really miss the massive Hayman, located near a busy drop spot in Frenzy Farm.
However, the Fortnite Timber Tent and the Pipeman are harder location to find on the Fortnite chapter 2 map.
The Fortnite Timber Tent is again located next to a named location just as the pipeman and hayman were, and again is kind of out in the open where it's located on the map. In order to find the Fortnite Timber Tent, you'll need to head north of Holly Hedges. You'll find the Timber Tent in between Holly Hedges and Sweaty Sands.
Here's the Fortnite map location of the Timber Tent along with what it looks like in-game just in case you miss it: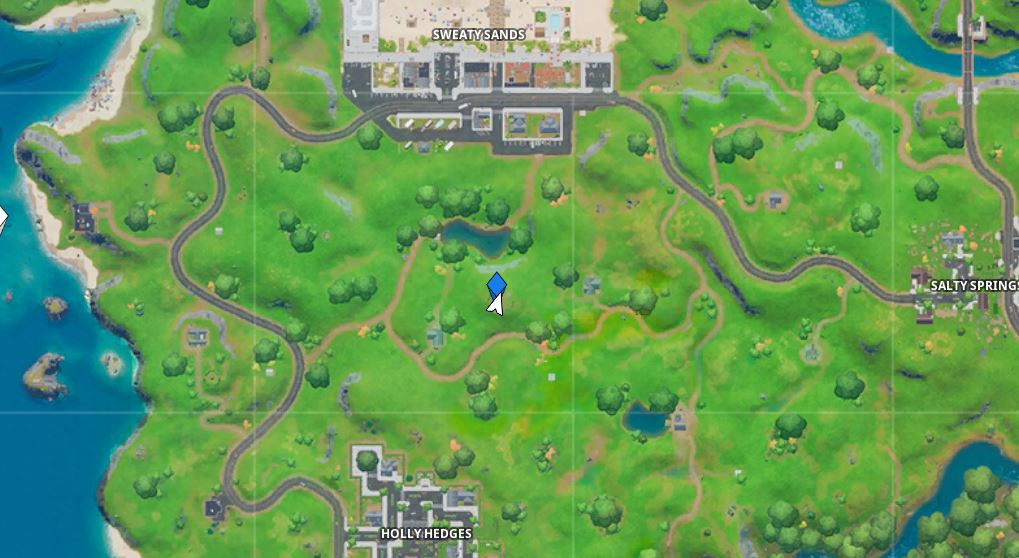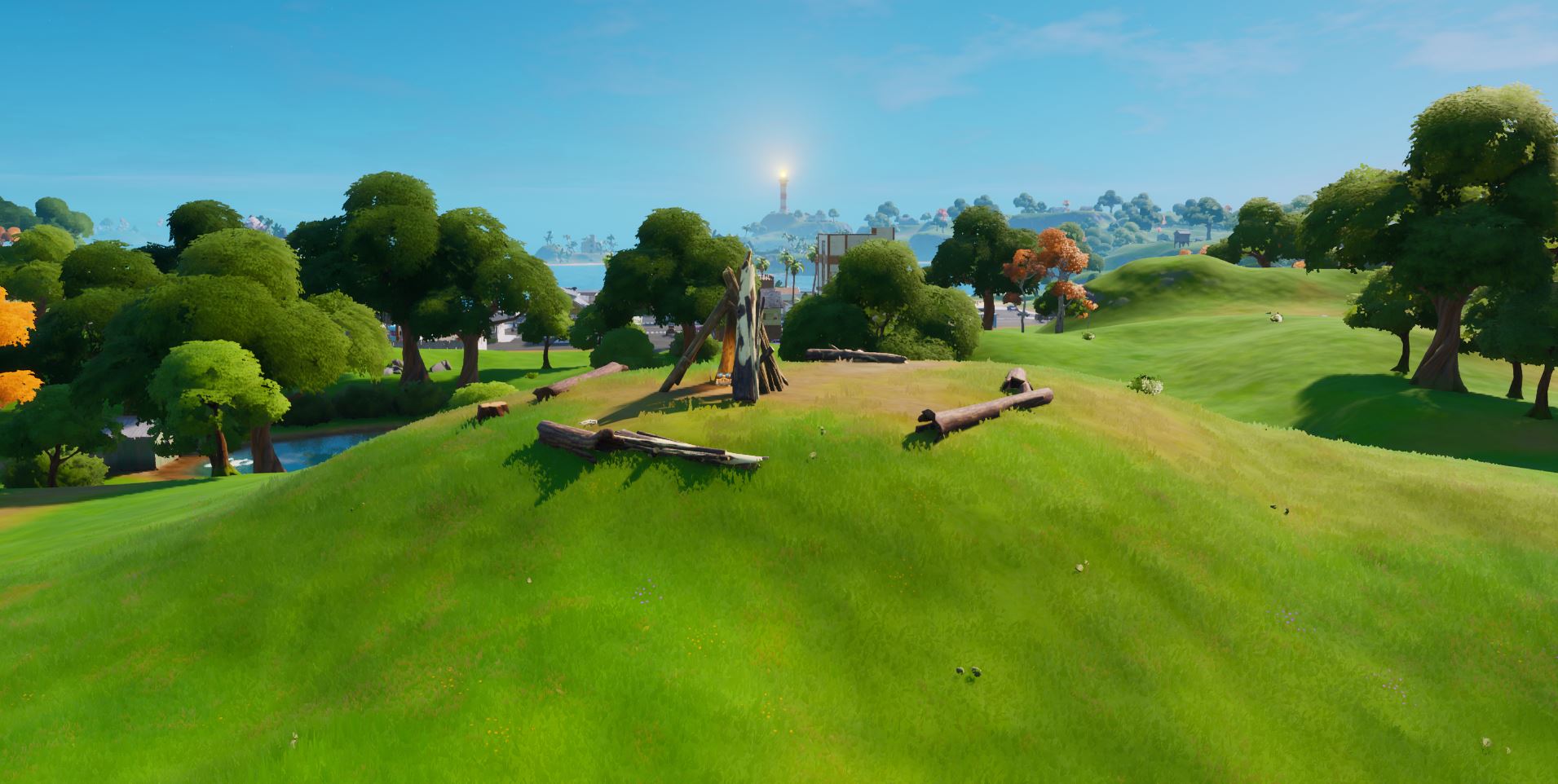 There's a chest in the middle of the Fortnite Timber Tent in case you drop there from the Battle Bus and need something to defend yourself with.
Again, simply run or walk up to the Timber Tent and perform a dance in order to complete this stage of the challenge. Keep in mind you'll likely be accompanied by several players looking to complete the challenge as quickly as possible.