Here's where you can find the location of Hydro 16 on the Fortnite map for the Dive! mission challenges.
It's week 8 of Fortnite Chapter 2 and we have a brand new mission called Dive! As usual, there's eleven challenges for players to complete. The final letter, letter E, will unlock today which means the secret Sorana skin will be available for players to find and collect in-game today.
Two of the challenges require players to know the location of Hydro 16. The two challenges that'll require the location of Hydro 16 can be seen below:
Eliminations at Hydro 16 or Holly Hedges (3)
As always, we've got you covered with a quick locations guide if you're not sure where Hydro 16 is.
Hydro 16 Fortnite Map Location
When these challenges were leaked a while back, I assumed Hydro 16 was a brand new location that'll be added to the map, obviously that isn't the case. If you're wondering where Hydro 16 is, you're not alone.
As soon as the Week 8 challenges were leaked, players were wondering where Hydro 16 is. We've marked the location of it on the map below at D6. You'll find it east of Slurpy Swamp.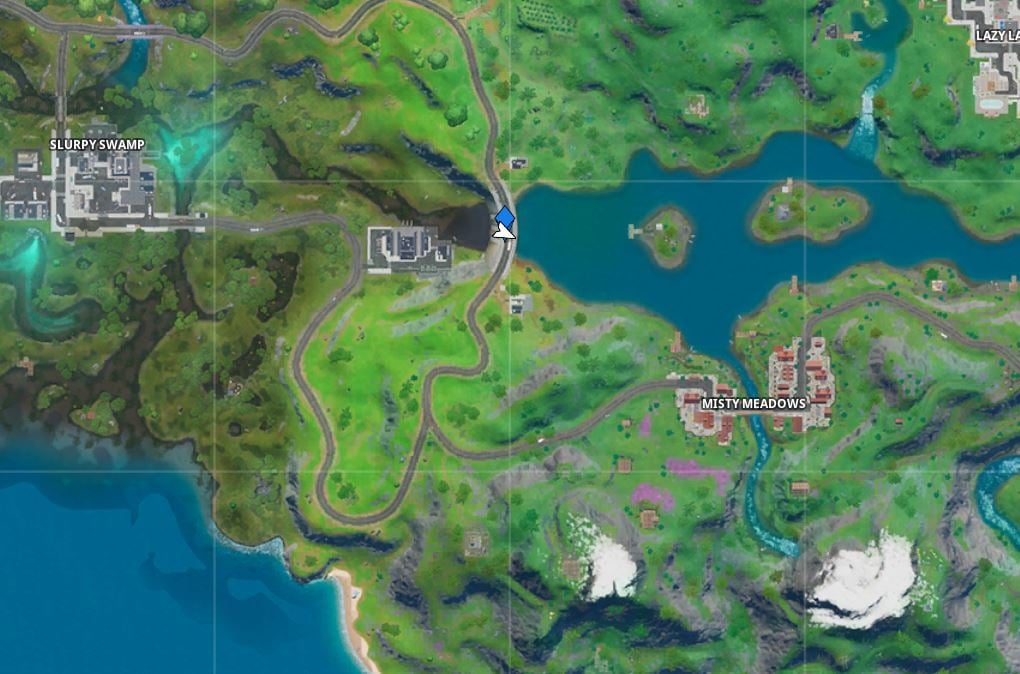 Hydro 16 was featured in the Chapter 2 launch trailer and here's what it looks like: