Here's the locations of where and how to complete the swimming time trials at Lazy Lake and East of Hydro 16.
The new mission challenges for week 8 are called Dive! The final hidden letter has been unlocked and available to complete, allowing players to unlock the Sorana secret Fortnite skin.
One of the challenges for the Dive! mission requires players to complete the swimming time trials at Lazy Lake and Easy of Hydro 16. We've created a guide below that outlines the locations of both swimming time trials and how to complete them.
Fortnite Swimming Time Trials Locations
Fortnite time trials have been included in challenges for the past few seasons. Time trials in Fortnite require you to go through points in the trial before the time runs out.
If you're wondering where the Fortnite swimming time trials are located, fear not. The locations are easy and we've marked them on the map below:
East of Hydro 16 Fortnite Time Trials
Lazy Lake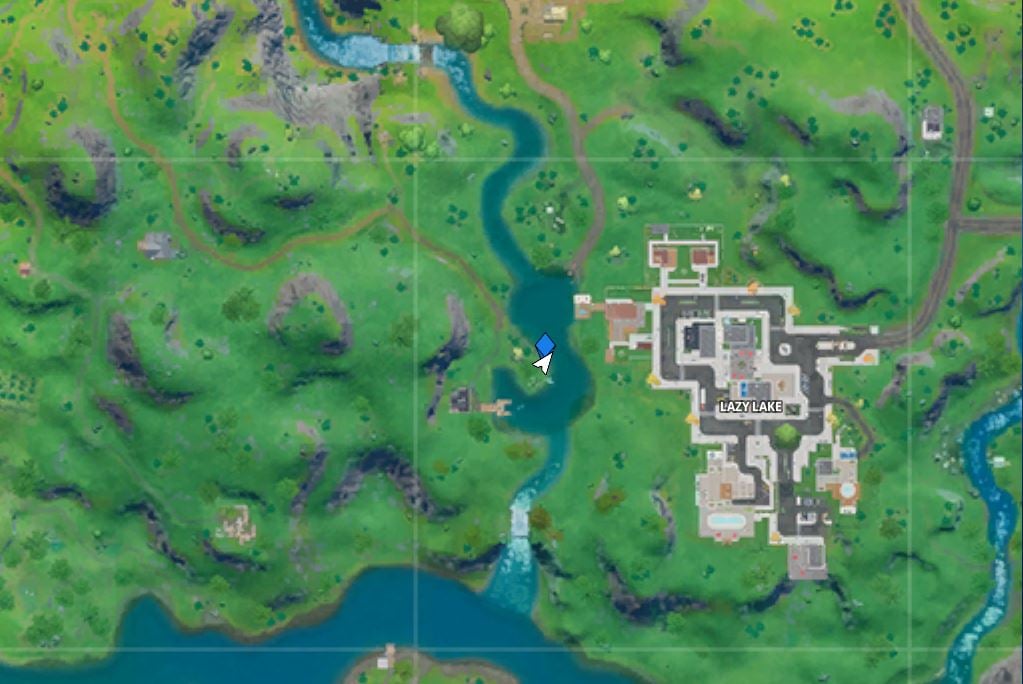 How to complete the swimming time trials
In order to complete the Fortnite swimming time trials, you'll need to head the locations marked above and look out for the clock which you need to go up to and activate.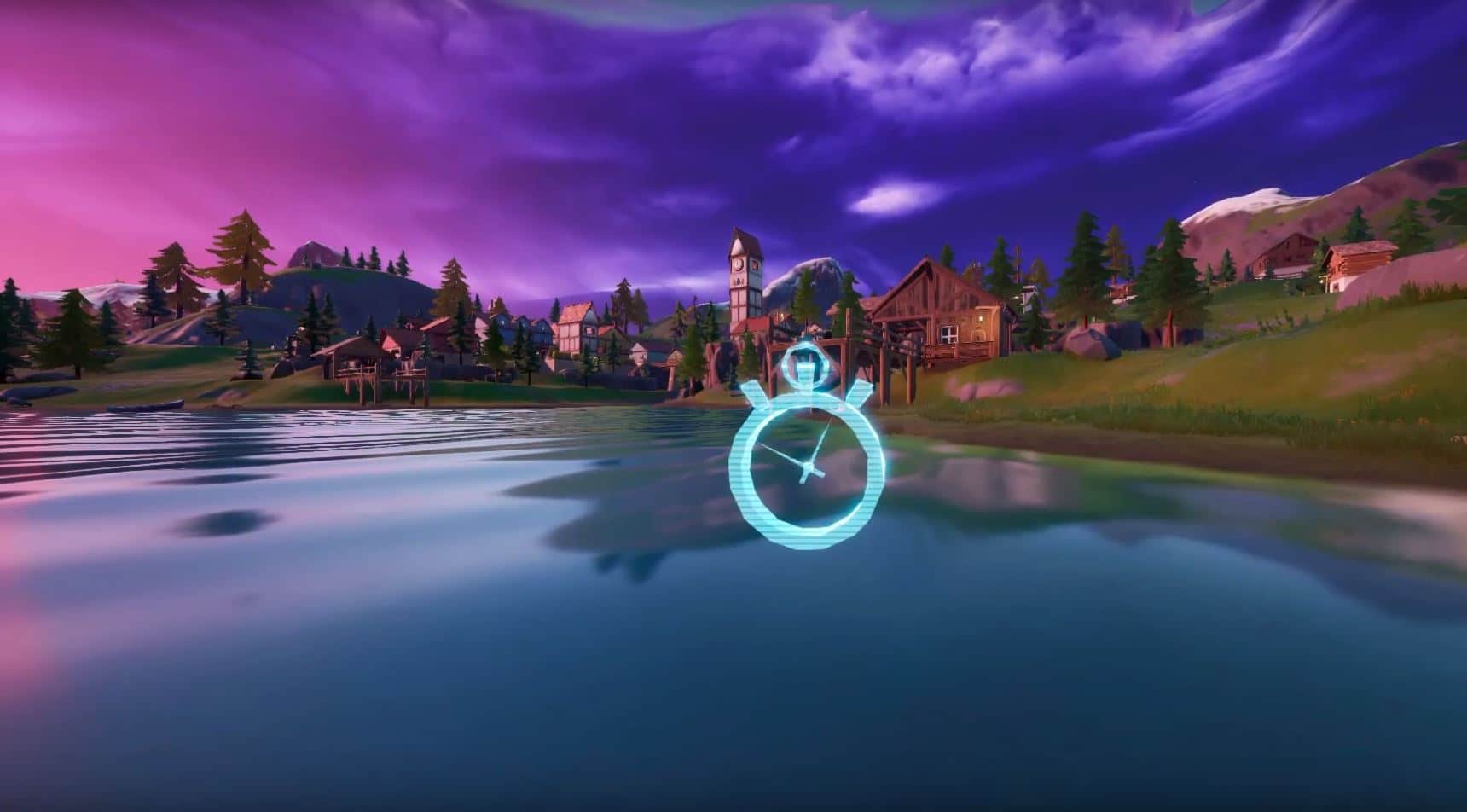 Once you've activated the swimming time trials, you'll see rings that'll appear that you'll either need to swim through, or use a motorboat to go through.
The Lazy Lake swimming time trial once activated will show trial clocks that go north as seen below:
There's a total of 8 swimming time trial clocks you'll need to get at Lazy Lake in order to complete it. You can just about do this by swimming, but there is a motor boat located near where you activate the time trial. The second to last clock you need to get will require you to swim and land from the large waterfall that's featured in the chapter 2 trailer.
The swimming time trial east of hydro 16 is much easier than the lazy lake one. Once you activate the trial easy of Hydro 16, there clocks you need to get is a straight line down.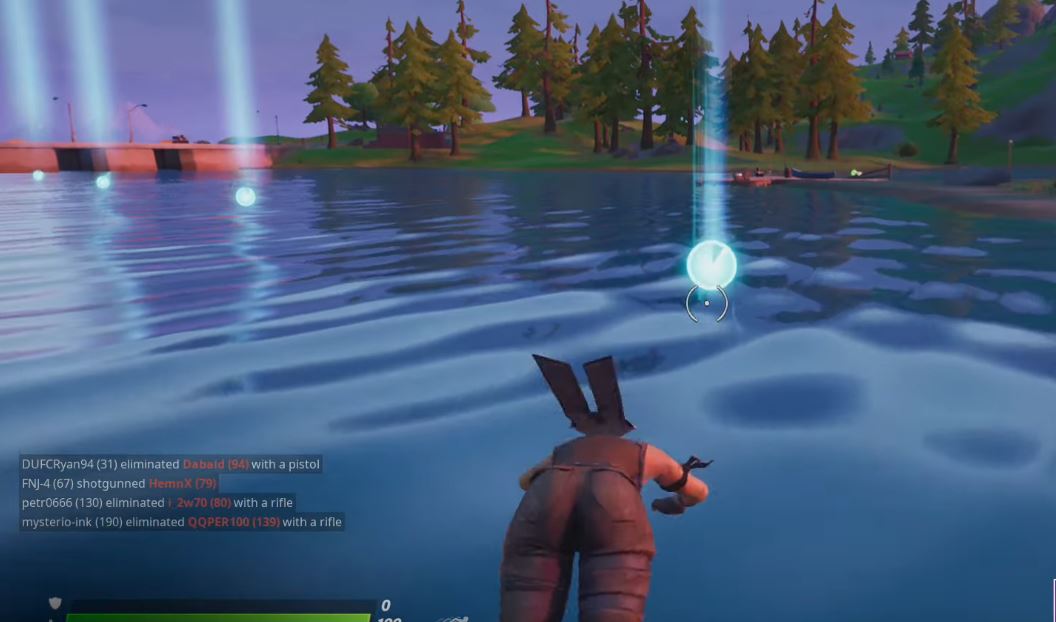 You then go under the bridge, drop down from the waterfall, and then go straight to collect two more clocks.