Here are the challenges that have been leaked for the Oro Fortnite Skin in today's v12.21 update.
UPDATE: These challenges are now live. Read how long this event lasts for and more here.
In most Fortnite updates that require some downtime new cosmetics, such as Skins, Emotes, Glider, etc. are added to the files and then leaked by data-miners as soon as the update is available to download.
The v12.21 update was released earlier today and unfortunately according to leakers, no new cosmetics were added, however there were a set of challenges for an anticipated Fortnite Skin that were found and some bug fixes that were made in this update.
Fortnite Leaked Skin Challenges – Awaken Oro
In the v11.40 update one of the Skins that were leaked was the Oro Skin, which still has not been released as yet but in the last update, v12.20 update, @Ta5tyy2 had found a new style for the Skin.
Data-miner @FortTory has leaked new Awaken Oro Challenges that were added in today's v12.21 update for the Oro Skin, which can be seen below:
Assist teammates with Eliminations (10)
Play a game with a friend (10)
Deal damage to opponents (1,000)
Collect medals (40)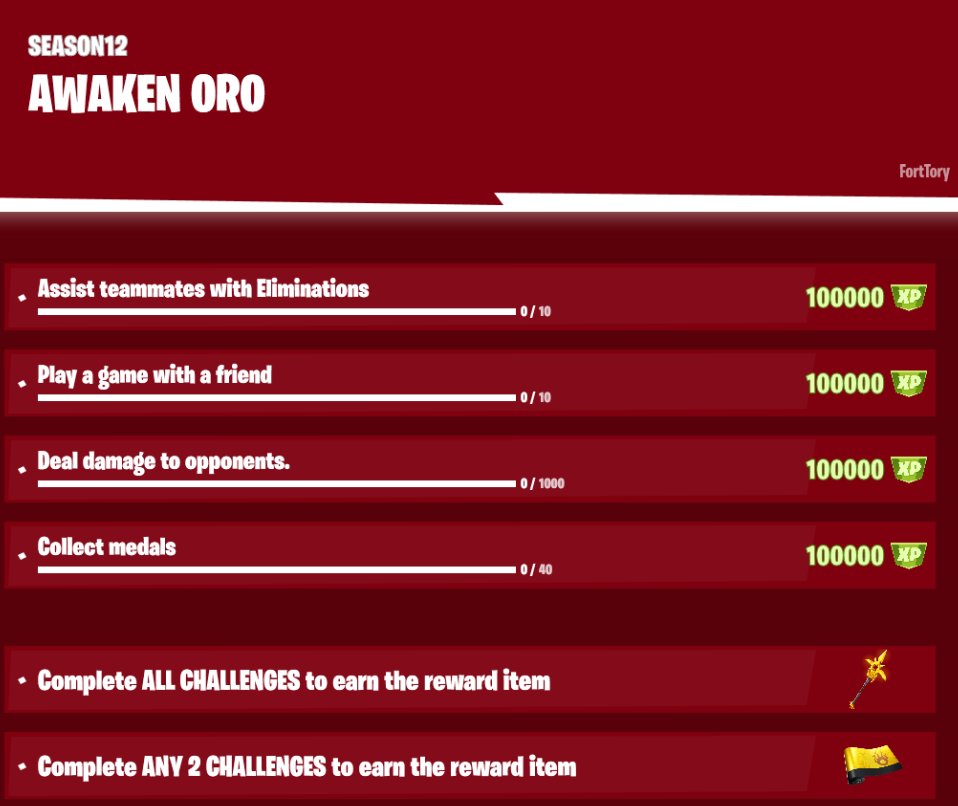 If you complete any two of these challenges, you will unlock the Greed Wrap, which is of Uncommon rarity and can be seen below: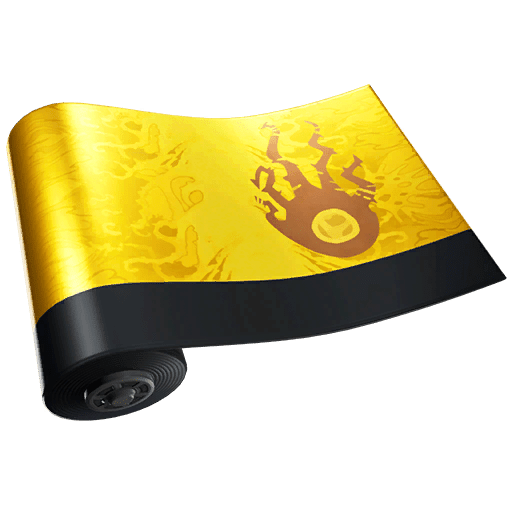 Once you have completed all four challenges, you will unlock the Gilded Scepter Pickaxe, which is of Rare rarity with the description, "Treasures await those who seek."
The Skin has not been released yet, but data-miners have said that the files show that the Skin will be available in the Item Shop, but these challenges may not only be available to players who purchased the Skin.
These challenges could be free for everyone as the reward for completing each of the challenges is 100,000 XP, which could be argued to be unfair and 'pay-to-win' if these challenges were not available for everyone. The style will likely be awarded to players once they have purchased the Skin in the Item Shop.
We will let you know as soon as more information is released. Be sure to turn website notifications on to keep up to date with the latest Fortnite news.