Here's a look at the Fortnite Chapter 2 Season 4 map.
Today's the day that Fortnite chapter 2 season 4 launches. The servers are currently down for scheduled maintenance, and both the season 4 cinematic trailer and battle pass trailer have been released by Epic Games.
As expected, the season will focus on The Marvel and Fortnite characters working together in order to stop Galactus. We'll likely see a number of Fortnite Marvel skins make their way into the item shop as the story line continues throughout the season.
With every new Fortnite season, there's at least a few map changes that are available at the start of the season. The Fortnite season 4 map has been leaked and it looks like there aren't many map changes, especially in comparison to the season 3 map changes. Let's take a quick look at the new Fortnite map for chapter 2 season 4.
Fortnite Season 4 Map
It looks like from our first glance at the map that there's possibly only one new poi that's been added to the season 4 map. The biggest changes look like sentinels being added to the map which you can check out below:
Other changes include The Fortilla and The Yacht being removed from the map along with some changes at Pleasant Park, although we won't know too much about those changes until we can get in-game and check them out.
Here's the Fortnite season 4 map: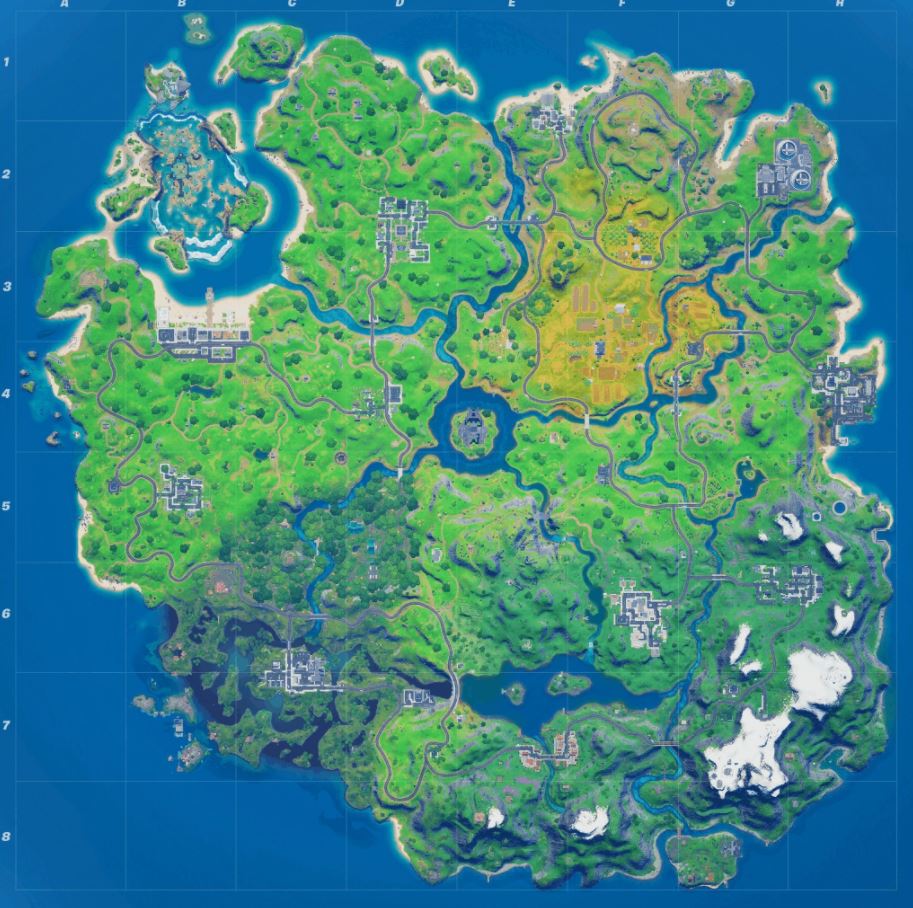 [quize]
Judging by the cinematic trailer that premiered on the official Fortnite channel, it looks like there'll be different objects scattered around the map for the story line. Once Galactus arrives on the map, it's possible we'll see some larger map changes.
Once the Fortnite servers are back up for maintenance, we'll be sure to explore the map and note any major map changes you need to be aware of. Turn on website notifications so you don't miss any of our season 4 coverage!