We have yet another Fortnite pack that's been leaked. This pack is a challenge pack called Samurai Scrapper.
UPDATE: New information on the Samurai Scrapper pack HERE
In today's v14.00 Fortnite season 4 update, Epic added in a number of new files. As usual, data-miners went through all the new files during server downtime, and have leaked almost every new item, cosmetic, and challenge that they found.
There are two packs that were added in today's update, a starter pack and a challenge pack. The Starter pack for Fortnite chapter 2 season 4 is called Street Serpent and should be available to purchase soon.
The other pack is called Samurai Scrapper and is the latest challenge pack for Fortnite. Here's a look at all the cosmetics available in this upcoming challenge pack.
Samurai Scrapper Fortnite Challenge Pack
The official description of the Samurai Scrapper Fortnite challenge pack is "one person's trash is another person's armor!"
Before we get into looking at all the cosmetics available, I just need to mention how good this pack is. It's probably one of my favourite packs Epic will have released, and the additional skin style for the Samurai Scrapper skin is the icing on the cake. Now that's out of the way, let's take a look at the pack.
Samurai Scrapper Fortnite Skin
The Samurai Scrapper skin is of Rare rarity with the description "a true warrior can make a weapon from whatever's at hand".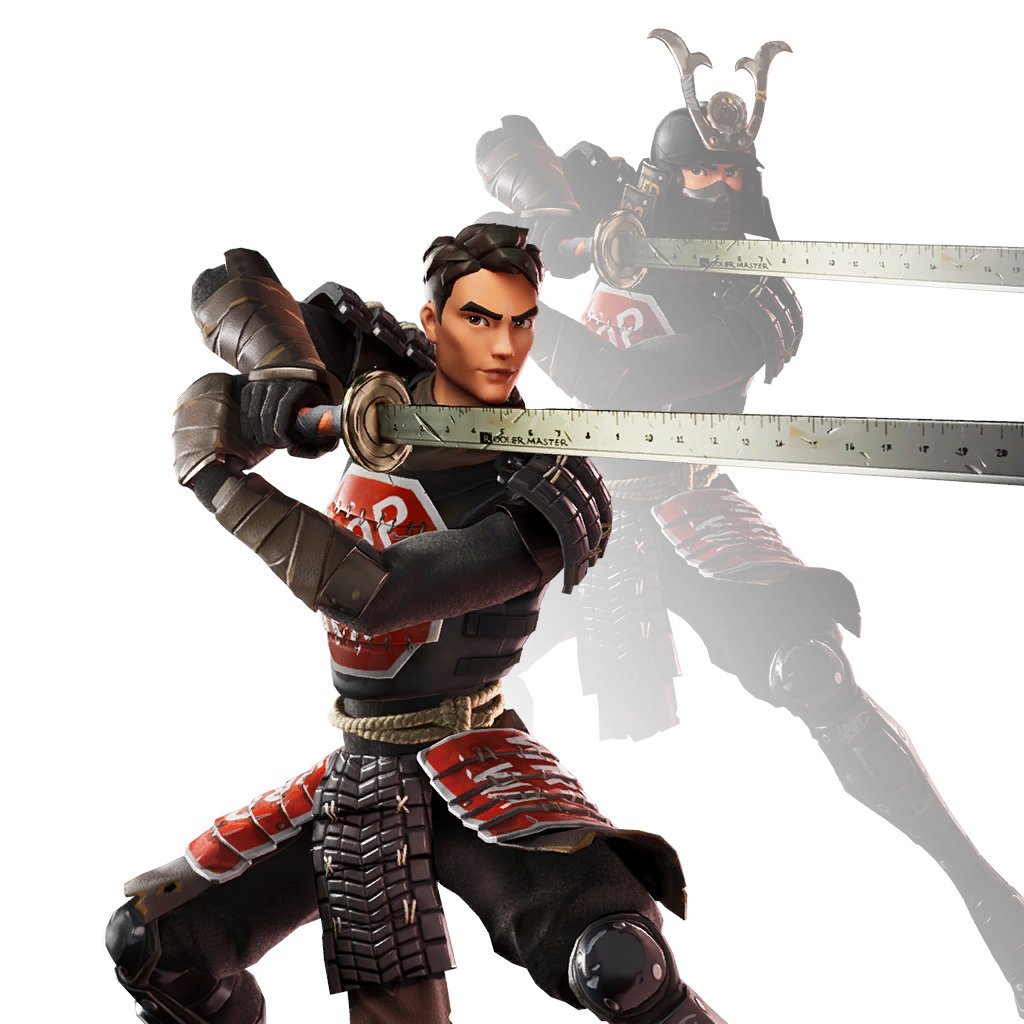 It looks like the additional pickaxe and back bling haven't been leaked by data-miners desperately. However, you take take a look at the cosmetic in the official image for the challenge pack below:
[quize]
When will it be available (release date)
Usually when a new pack is leaked, there's no release date as to when it'll be available to purchase. However, some leakers have stated it'll be available on September 4th. We'll update this when it's available.
Price
Fortnite challenge packs vary in price depending on how many cosmetics are in the pack. We've had challenge packs cost between $10-$20. Due to the amount of cosmetics and the skin style in the Samurai Scrapper pack, we'd expect this to cost $20 (USD).