Here are all of the Week 10 challenges you can now complete in Fortnite Battle Royale.
As you know, there are seven new challenges released every week in Fortnite Battle Royale, with six normal solo challenge and one team challenge. The only difference between these types of challenges is that the solo challenges grant you 25,000 XP upon completion and the team challenges grant you 50,000 XP and can be completing with three friends.
The challenges for Week 10 are now live in the game and available to complete. Usually the seasons in Fortnite are only scheduled to last 10 weeks, however Epic had announced that they had planned for this season to last longer.
FORTNITE WEEK 10 CHALLENGES
Here is a list of all the Fortnite week 10 challenges you can now complete:
Eliminations at Lazy Lake (3)
Collect Metal from Slurpy Swamp (200)
Eliminate opponents by hitting them with vehicles (1)
Ride 20,000 meters in a vehicle (20,000)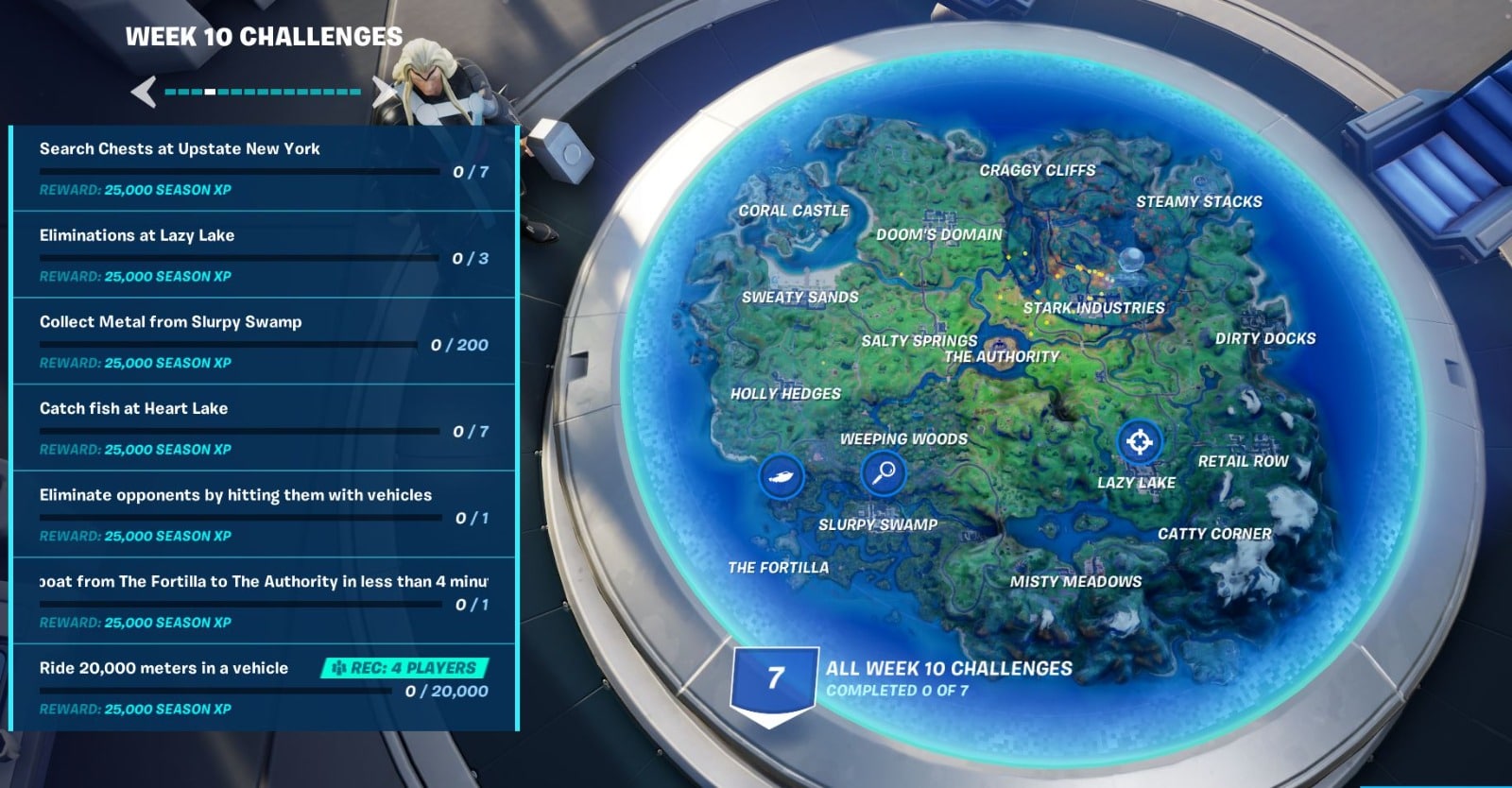 The majority of these challenges are quite easy to complete, however we have created guides on some of the challenges that are a bit more difficult. To see these guides, simply click on the highlighted challenges above.
The team challenges are more time consuming or harder to complete, but this weeks challenge is quite easy and you will simply need to ride 20,000 meters in any vehicle. This can take some time, however it can be completed in normal games and you can also complete it with your friends.
Remember, completing challenges is not the only way to earn XP this season as you can complete Punch Cards, Secret Quests and finding XP coins. New XP coins are added every week in Fortnite and if you want to see all of the coins added in to the map this week, click here.