Here are all of the Fortnite Week 8 Challenges that will be released tomorrow.
New Challenges/Quests are released every week in Fortnite Battle Royale and this season there are seven Epic Quests and one Legendary Quest released every week. The Epic Quests are the normal weekly challenges and these challenges can be completed at any time before this season ends.
There are five stages for the Legendary Challenges and completing each stage will award you with XP to help you to progress in this Seasons Battle Pass. Remember, these challenges are only available for one week, before being replaced by another Legendary Challenge, so be sure to complete these as quick as possible to earn the most XP.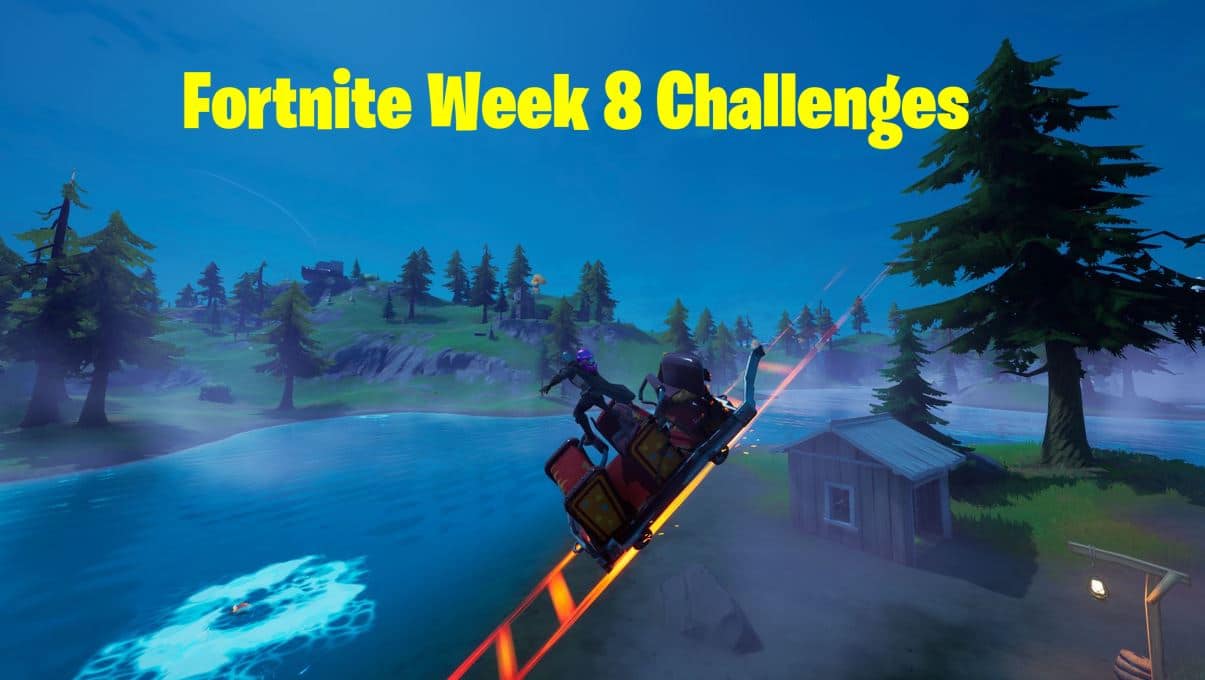 Fortnite Week 8 Challenges Leaked
Here are all of the Epic Challenges that'll be released tomorrow, Thursday 21st January, at 2pm GMT:
Pistol Damage (250)
Collect Gold Bars (500)
Blow up a gas pump (1)
Distance traveled Gliding (3,500)
You will be able to collect Gold Bars by talking to characters and completing quests or simply by killing enemies. The dealing 250 damage with a Pistol should be extremely easy to complete, as well as blowing up a gas pump. The easiest way to complete the distance traveled whilst gliding will be to play the Team Rumble mode as every time you are spawned, you will be gliding. You can also jump off of buildings and structures and glide.
Most of the challenges for this week are quite easy, but there may be a few challenges you will need help on and for these challenges, we will be releasing guides as soon as the challenges are live in-game.
Fortnite Week 8 Legendary Challenge Leaked
The Legendary Challenge for this week is:
Eat Fish (10,20,30,40,50)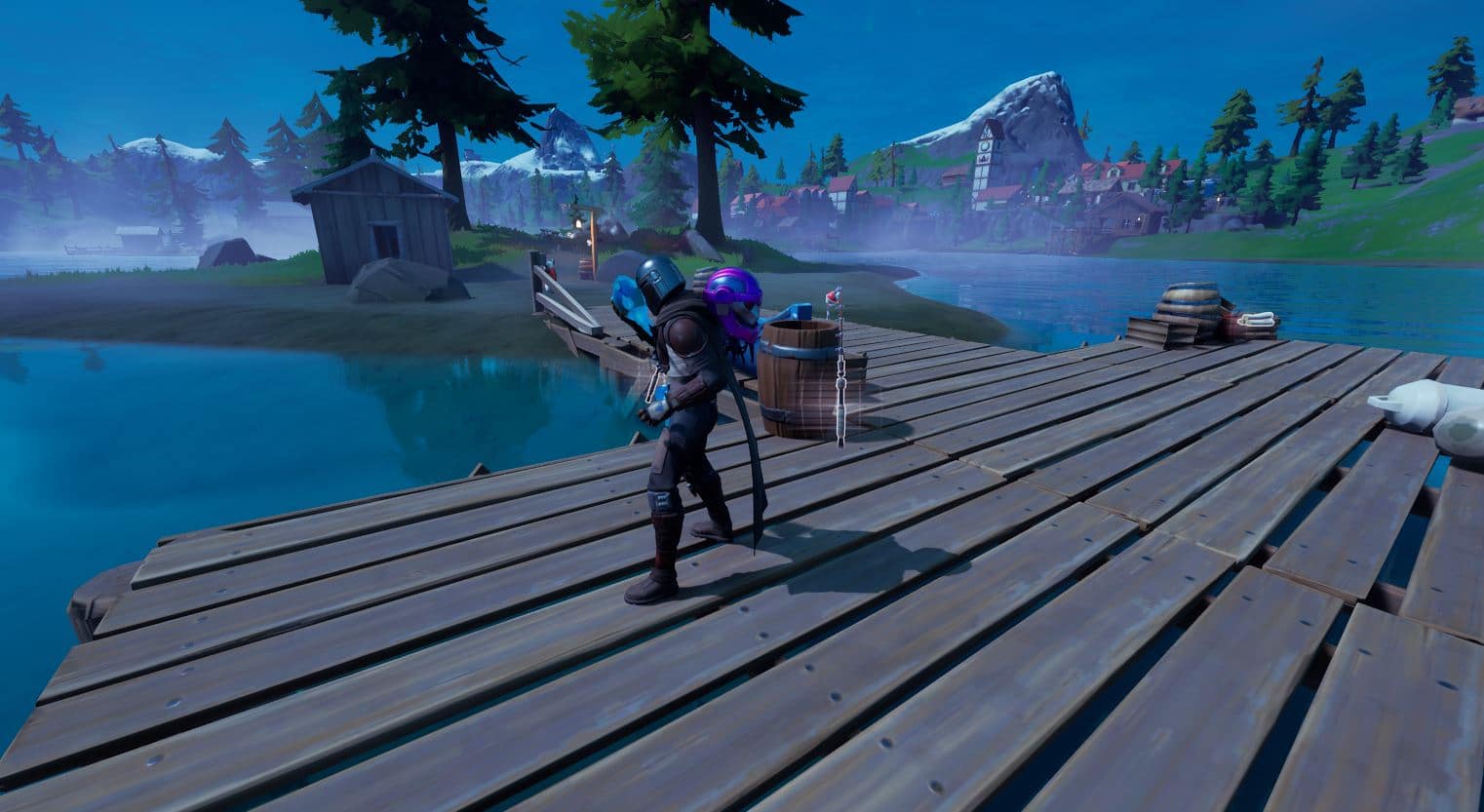 The numbers in the brackets tell you how many fish you need to eat in order to complete each stage. This is an extremely easy challenge to complete and the best mode to do this in will be the Team Rumble mode, as you will have plenty of time to get fish. Completing the first stage of this challenge will award you with 55,000 XP and the rest will award you with 22,000 XP upon completion.
If you want to find the XP Coin locations for this week, click here.