The Fortnite challenges for the the last week of the season have been unlocked. You can see the Season 9, Week 10 challenges below.
The new weekly challenges are released every Thursday and we have now reached the last week for Season 9 in Fortnite for the weekly challenges. There are only 10 weeks of challenges that will be released for this season, even though it has been extended by two weeks. It is very likely Epic will be releasing Overtime Challenges for players to complete in these two weeks.
Here are all of the challenges for Season 9, Week 10 in Fortnite.
SEASON 9, WEEK 10 FREE PASS CHALLENGES
Use an Air Strike in different matches (3)
Damage opponents with Shotguns (500)
Search 7 Ammo Boxes in a single match (7)
SEASON 9, WEEK 10 BATTLE PASS CHALLENGES
Staged Challenge: Collect … from …
Eliminate opponents in Pleasant Park or Paradise Palms (3)
Damage opponents with a pickaxe (200)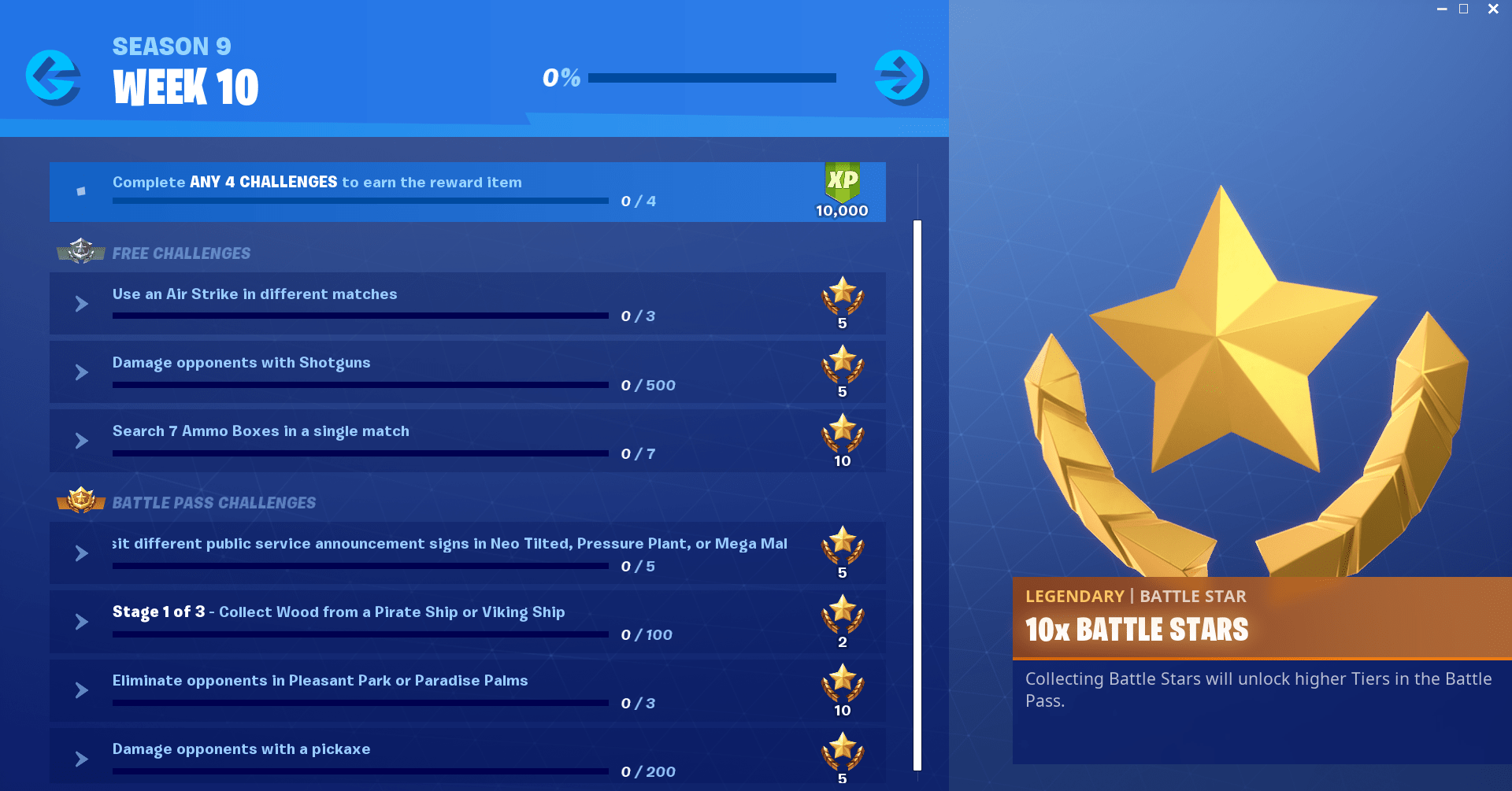 Once you have completed any four challenges for this week, you will be awarded with 10,000XP. Completing six of the challenges for this week will unlock a new Fortbyte. There are now at least 90 Fortbytes you can collect in-game, so the Singularity skin is available for players to get.
Completing all of this weeks challenges and providing you have completed all previous weekly challenges, you will unlock the following Loading Screen: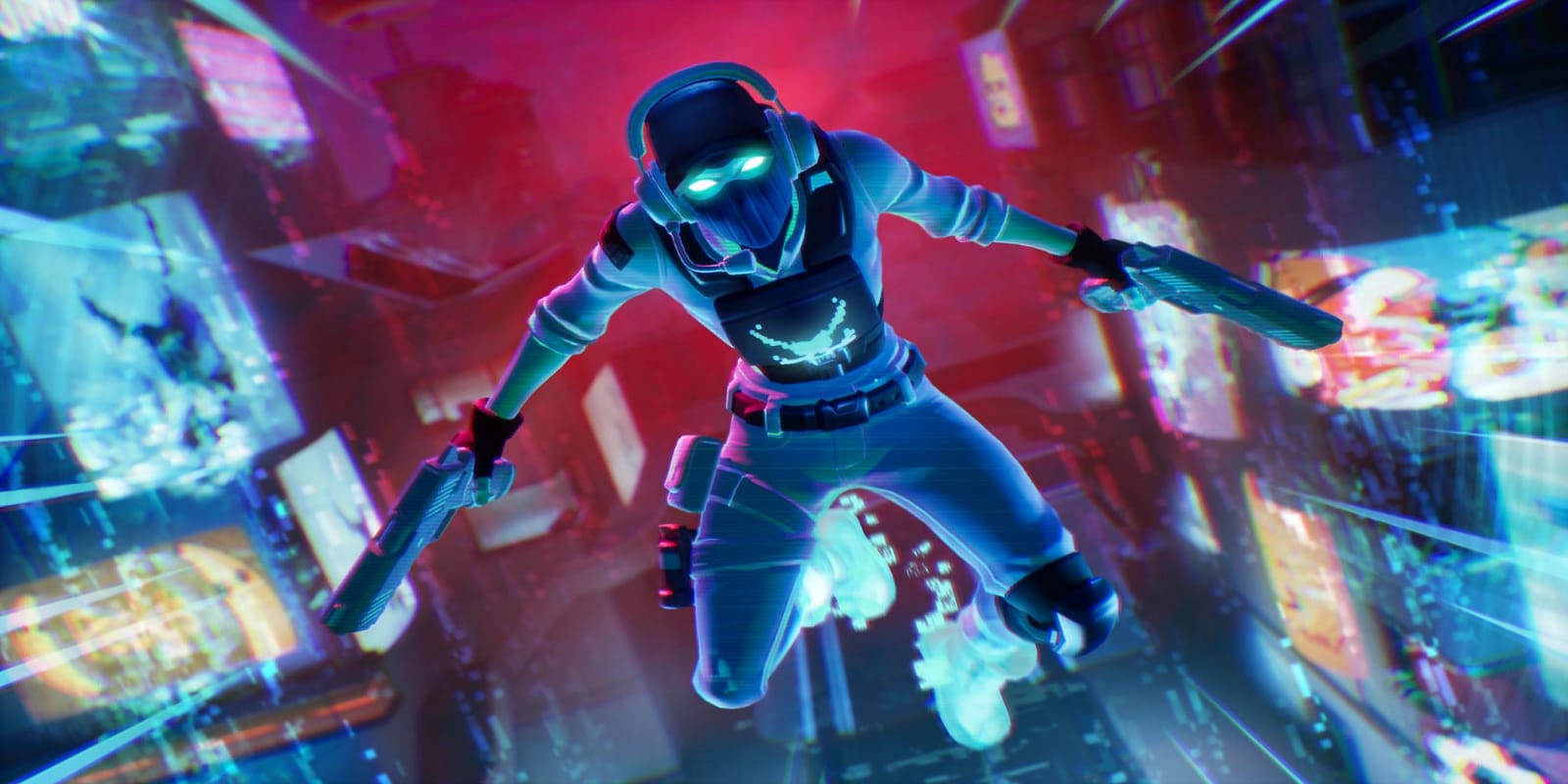 The loading screen shows the leaked Breakpoint skin, which has been confirmed by data-miners as being a skin that will be available as part of a Challenge pack. To read more about the pack, click here.
Make sure you follow us on Twitter, @Fortnite_BR, and turn website notifications on for all the latest Fortnite news.