Here's where you'll find the locaiton of the Spooky Farm in order to search a chest for the Fortnitemares search a chest challenge.
Although the searching a chest at different locations on the Fortnite map for the Fortnitemares challenge isn't a staged challenge, most players do the challenge in the order the challenge is written.
The final location or stage where players need to search a chest on the map is in a Spooky Farm. The other locations are a haunted forest and a ghost town. We'll link the other locations at the bottom of the post as soon as we find these locations on the map.
UPDATE: We've added a link for a guide on the Ghost Town location at the botom of this post
Below we've created a quick guide on where you'll find the Spooky Farm.
Where to search a chest in a Spooky Farm Fortnite Location
The location of the haunted forest was pretty obvious, and the Spooky Farm is no different. There's a major farm location on the Fortnite Chapter 2 map, so it makes for quite an obvious location where the so called Spooky Farm would be.
Again, this is just a location that's had a bunch of Halloween decorations added to it and Epic have provided a Halloween-themed name to the location, although the name on the map is the same as before.
We've marked the location of the Spooky Farm on the map below: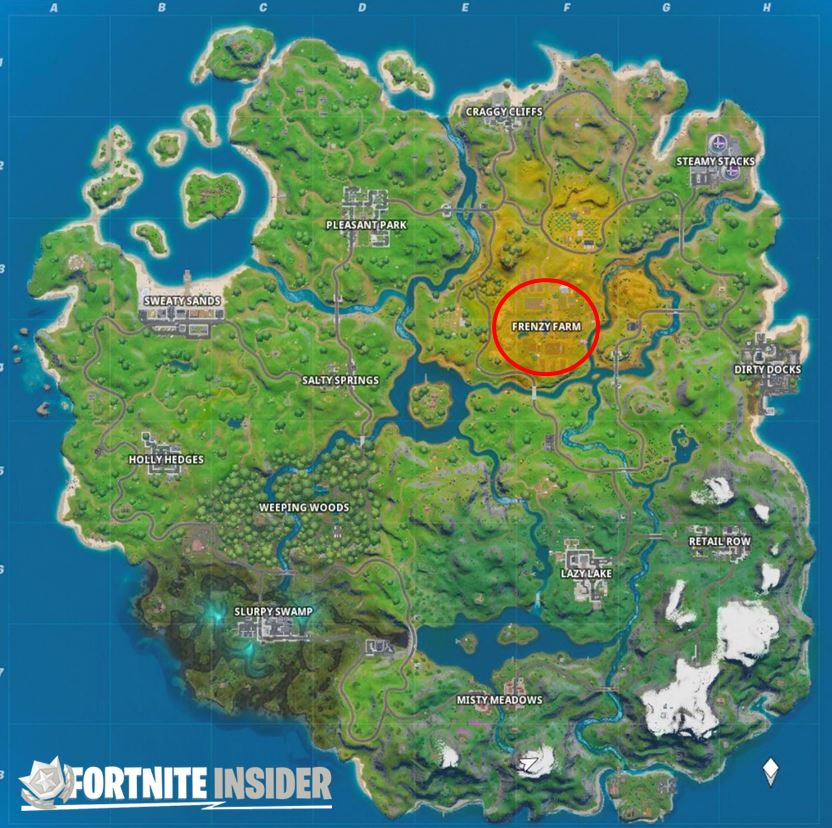 You can search a chest anywhere in Frenzy Farm to complete the challenge. We decided to head for the big red barn. You'll find at least two chests there and you'll find a bunch of Hallowen decorations in the barn.