Here's where and how to launch off all sentinel hands without touching the ground for the Wolverine week 4 challenge.
The Fortnite Chapter 2 Season 4 Week 4 challenges will go live today at 2 PM BST. However, thanks to data-miners, we know what both the weekly challenges and the week 4 Wolverine challenge will be.
We've already had three Wolverine challenges to complete which provide players with a spray, loading screen, and a Sentinel head back bling known as Wolverine's Trophy, which was available to obtain last week. For those of you that haven't completed the other Wolverine challenges, we've linked our guides on how to complete them below:
Today's challenge, launch off all sentinel hands without touching the ground, will grant players with the Wolverine wrap. Here's a guide on how to complete the challenge.
Fortnite Sentinel Hands Location
In order to complete this challenge, you'll need to know the Sentinel hands Fortnite location. You'll find them at the Sentinel Graveyard landmark and we've marked the location on the map below: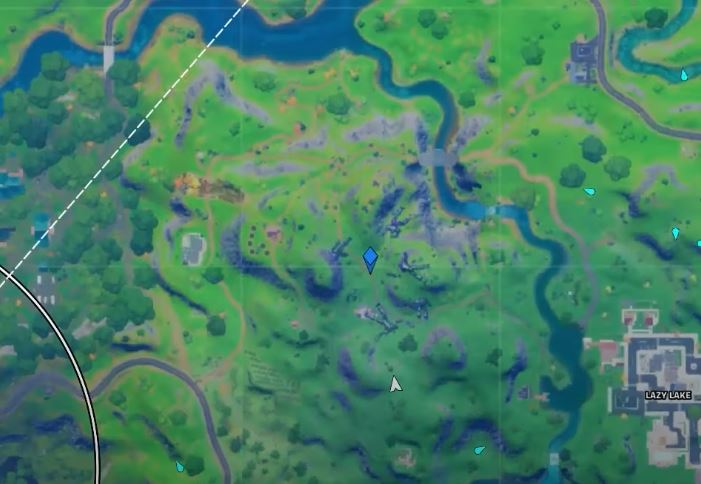 How to launch off sentinel hands without touching the ground
It's actually quite easy to complete this challenge. However, as we're writing this guide prior to the challenges going live, we're not sure if you can touch the ground when you jump from the battle bus, or if you need to drop straight down from the battle bus onto the sentinel hands.
Either way, it's extremely easy to launch of the sentinel hands without hitting the ground. There's a total of 6 sentinel hands and all you need to do is jump onto one hand and not do anything once you've launched off one hand.
The sentinel hands are perfectly aligned so you'll automatically launch to each sentinel hand without having to move whatsoever. You'll be launched to each hand and all you need to do is sit back and wait. It'll only take around 20 seconds for the hands to launch you to each of the other hands.
Once you complete this challenge, you'll unlock the Wolverine Fortnite wrap called Ferocious. Here's a look at the wrap: