Here is the exact location to need to go to in order to complete the "play the message at a Guardian outpost" Fortnite Spire Challenge.
There are some new quests that have been released for the Spire Challenges in the v16.20 Fortnite update that took place earlier today. These challenges are not the normal weekly challenges, but you can earn XP by completing these challenges.
This article will show you how to complete this weeks "play the message at a guardian outpost" challenge, but in order to complete this challenge, you must have needed to complete the previous challenges, which were to collect artifacts for Tarana and collect a cult talisman from a Guardian for Raz. If you have not completed these challenges yet, simply click on them for a guide on how to complete them quickly.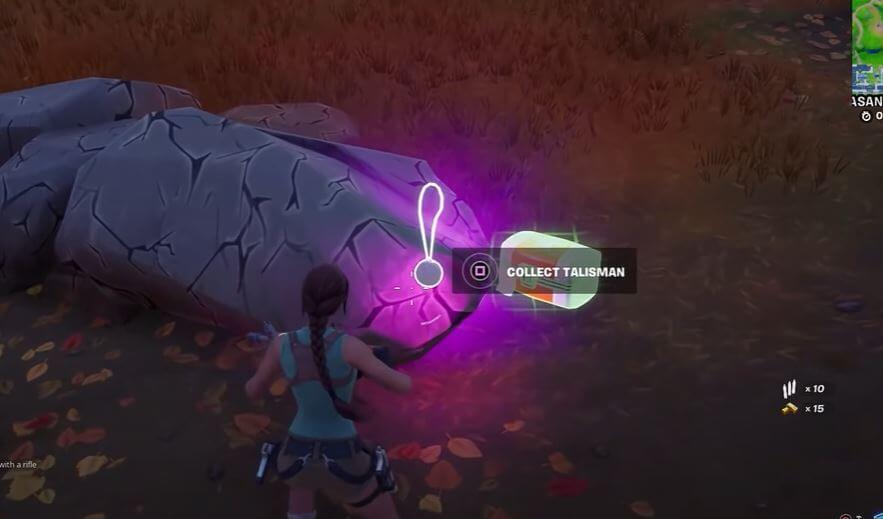 How to Play the Spire's Message at a Guardian Outpost in Fortnite
In order to complete this challenge, you will first need to know where the Guardian Outposts are located on the Fortnite map. There are a total of six outposts, which are actually very easy to locate on the map as you will see there are six orange areas from the middle of the map outwards. At the end of these orange parts, you will find a Guardian Outpost. We have highlighted the Guardian Outposts on the map below: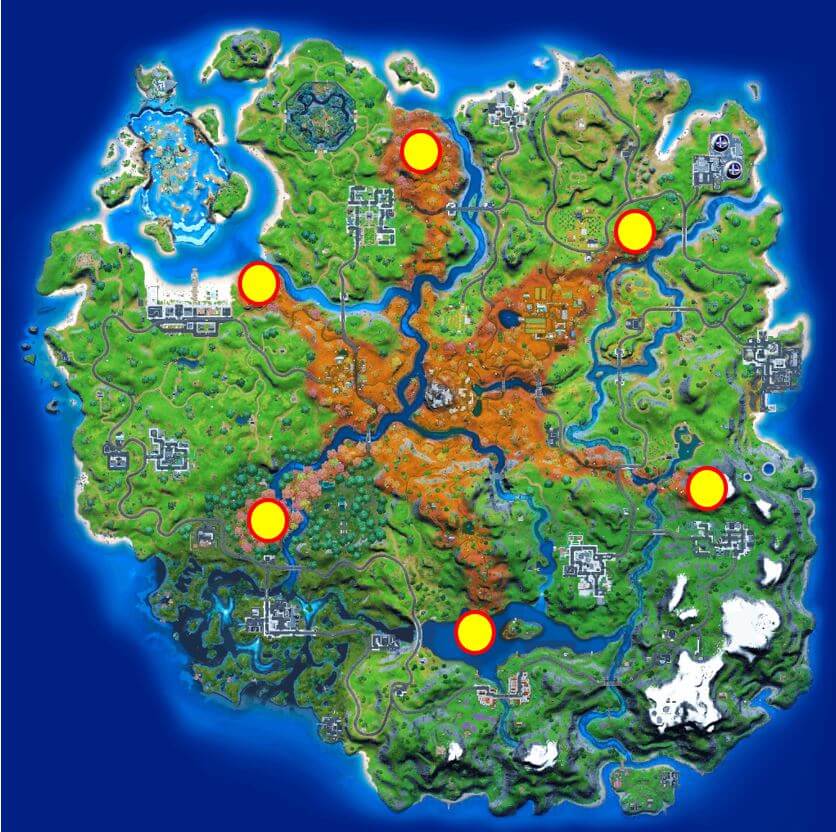 All you will need to do is land at the top of the structure, or go up to it if you didn't land on top) and there you will see a spot you will be able to interact with. As soon as you have interacted with that area, you will have completed the challenge and earned an easy 15,000 XP to help you to progress in this seasons Battle Pass.