The Winterfest Challenges have now been released in Fortnite Battle Royale and the challenge for Day 1 is now live. Here is what the challenge is and the reward fro completing it.
The Winterfest Challenges had already been leaked by data-miners in the v11.30 Fortnite update and they had also recently leaked the animated lobby screen that would be used for the event for players to open their daily presents.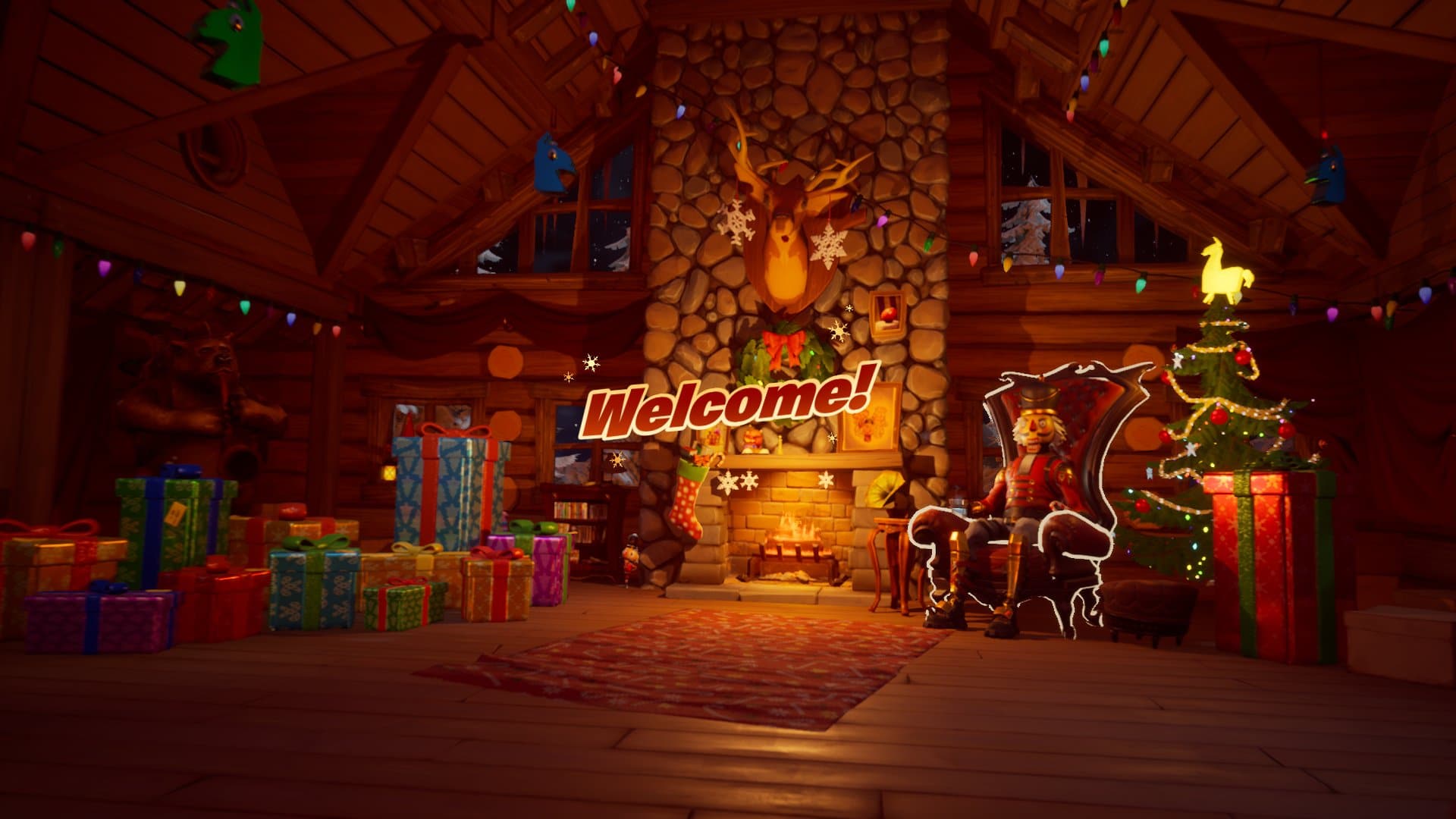 It was expected that the event would start on 17th December, however it was delayed and has only just been released today in the v11.31 update. You can see the first challenge that is available to complete for this event below.
Fortnite Winterfest Day 1 Challenge
There will be a new challenge that will be unlocked on a daily basis. The first stage of the first challenge to complete for this event is:
This challenge is quite straightforward and will be easy to complete. All you need to do is to visit the lodge from the lobby and you will be able to open a present a day as well as searching the stocking. Here is what it will look like: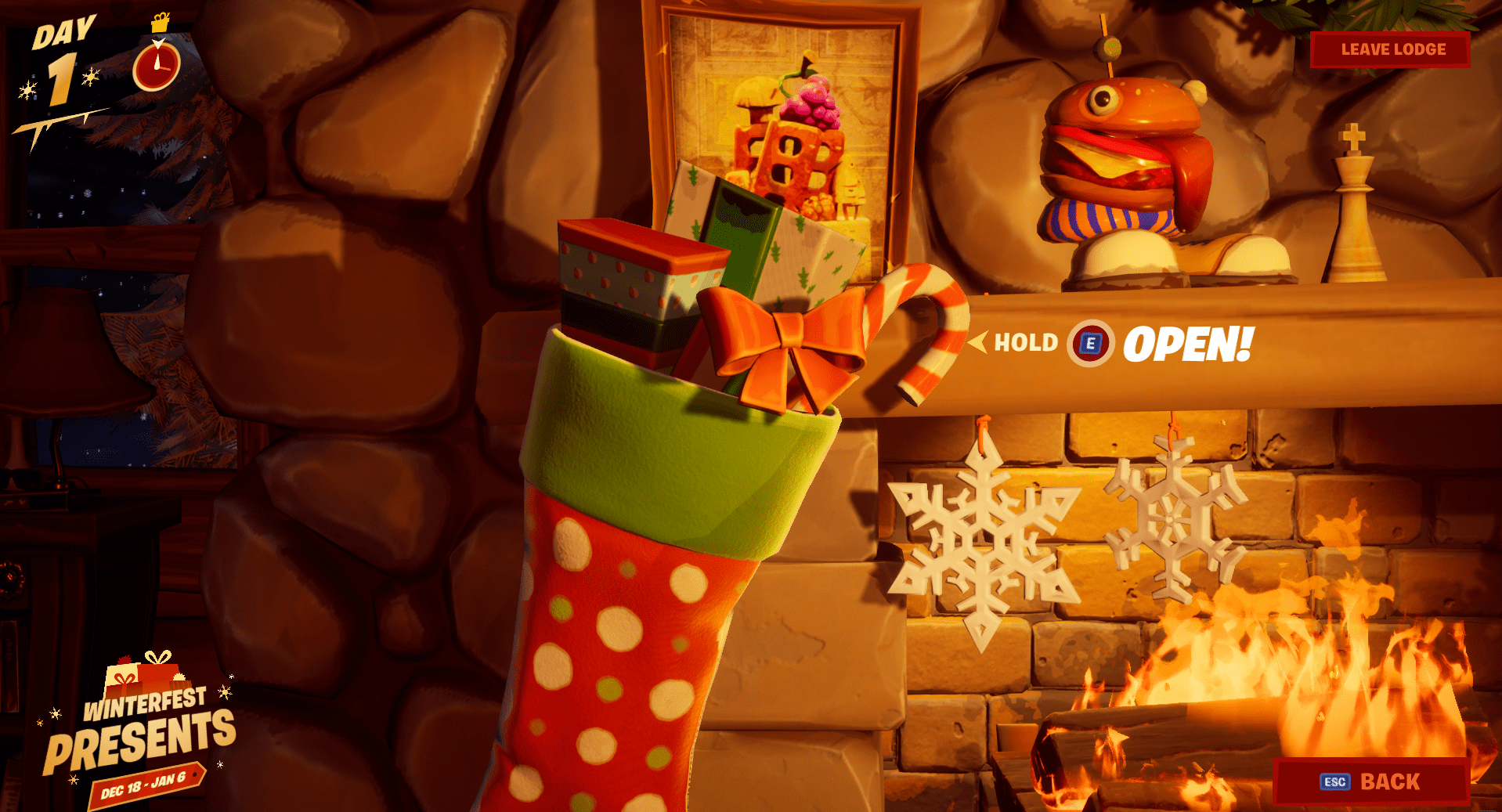 As soon as you have opened the stocking, you will unlock the second stage of the challenge, as can be seen below:
Deal damage to opponents with a Snowball Launcher (200)
Fortnite Winterfest Day 1 Reward
Once you have completed the Snowball Launcher challenge, you will unlock the Grumbly Night Loading Screen. It is of Uncommon rarity and is part of the Grumble Gang set, created by Nakatomi.
There will be a new challenge to complete every day and completing these challenges will earn you a different reward.
These rewards will be exclusive to the Winterfest Event so make sure you collect all your rewards before the event ends. As soon as the other challenges are live, we will be releasing guides to help you complete them as soon as possible.