Here is what the Aloy Fortnite Skin and other cosmetics in the set look like for the Horizon Zero Dawn collaboration.
Epic Games have managed to secure many collaborations with different franchises, with Marvel and DC being the biggest collaborations with the universes colliding. Epic haven't limited themselves to just partnering with companies outside of the gaming world as there have been collaborations with other games such as Rocket League and even Lara Croft, which is a Skin available for free in this seasons Battle Pass.
In the update that took place earlier today, v16.20, there were a few files added that hinted at a new collaboration with another popular game and now more files have just been decrypted and leaked by dataminers to show that this collaboration is in fact taking place. The full set for Aloy, the main character in Horizon Zero Dawn, has just been revealed, all of which you can see below.
Fortnite Aloy Skin – Horizon Zero Dawn
Horizon Zero Dawn is a action role-playing game that has been developed by Guerrilla Games and published by Sony Interactive Entertainment. The plot follows Aloy, a young hunter in a world overrun by machines, who sets out to uncover her past. The player uses ranged weapons, a spear, and stealth to combat mechanical creatures and other enemy forces. A skill tree provides the player with new abilities and bonuses. The player can explore the open world to discover locations and take on side quests. It is available to play on PS4/PS5 from 2017 and more recently on Microsoft Windows in 2020.
In the Aloy set that has just been decrypted, you can see there is a Skin, Back Bling, Emote, Loading Screen, Glider, Pickaxe and Wrap, all of which you can see below: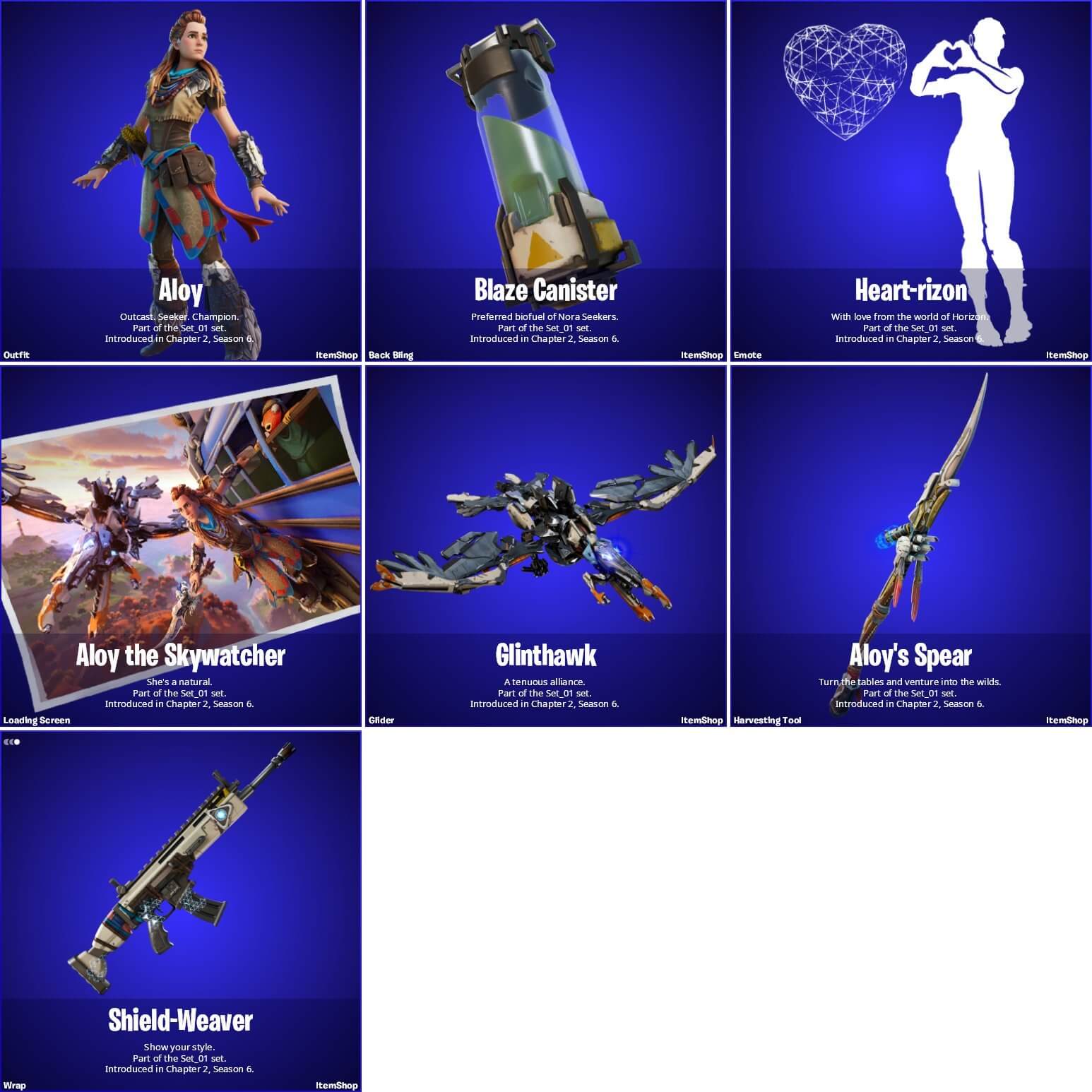 According to leakers, there is another style you can unlock for Aloy, but this may be a PS4/PS5 exclusive. The second style is called Ice Hunter Aloy and you can see what that looks like below: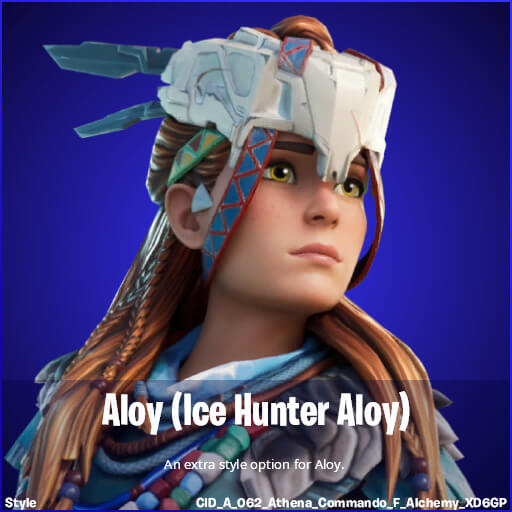 Although it has not yet been confirmed if the new style will be a PlayStation exclusive, it is more than likely that this will be the case. Reason being, Horizon Zero Dawn is only on PlayStation and has been published by Sony Interactive Entertainment. This is the same as Kratos from God of War, which also had a second style available for PlayStation players.
UPDATE:
There will be an Aloy Cup on April 14th, exclusive to PlayStation players, where you will have the chance to earn the set before release.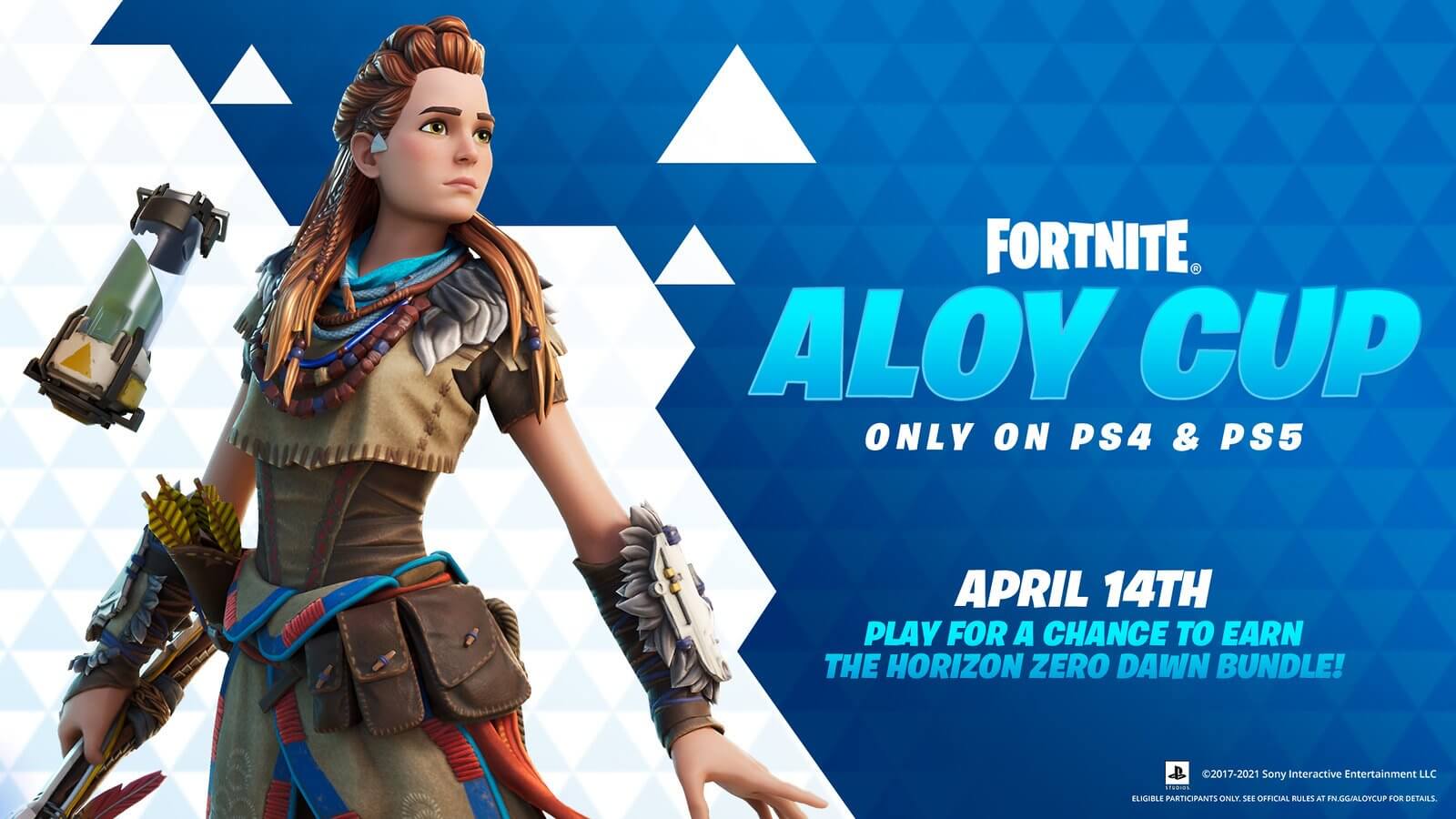 What are your thoughts on this collaboration?