Here are two Fortnite x Travis Scott Skins that have been revealed before the release date.
The Fortnite x Travis Scott collaboration was officially announced by Epic Games earlier today and they had stated that there would five different showtimes for different time zones, challenges, free rewards from completing time limited challenges and Travis Scott themed cosmetics available in the Fortnite Item Shop. To read more about the times of the event and the free cosmetics available, click here.
The v12.41 Fortnite update will be where Epic will add the cosmetics, challenges and Travis Scott show related files for the Astronomical Event and we will be covering all of this when it is released so make sure you turn website notifications on for the latest Fortnite news.
Fortnite x Travis Scott Leaked Item Shop Skins
Epic Games had tweeted about the Travis Scott Astronomical Event taking place in Fortnite earlier today on the official Fortnite Twitter account and Travis Scott later tweeted an image of a Travis Scott Skin in-game, along with the Astroworld Cyclone Glider.
The Astroworld Cyclone Glider is a reward that will be awarded to players who attend at least one of the Astronomical Shows. The Travis Scott Skin however will be available in the Item Shop.
Fortnite Travis Scott Skins Leaked/Revealed
It looks like the Travis Scott Skins that will be available in the Item Shop for the Travis Scott collaboration were posted earlier than intended and data-miner @Guille_GAG managed to get an image of the Skins that will be available, which can be seen below.
If you'd like to support us for free, use code FORTNITE-INSIDER in the bottom right corner of the item shop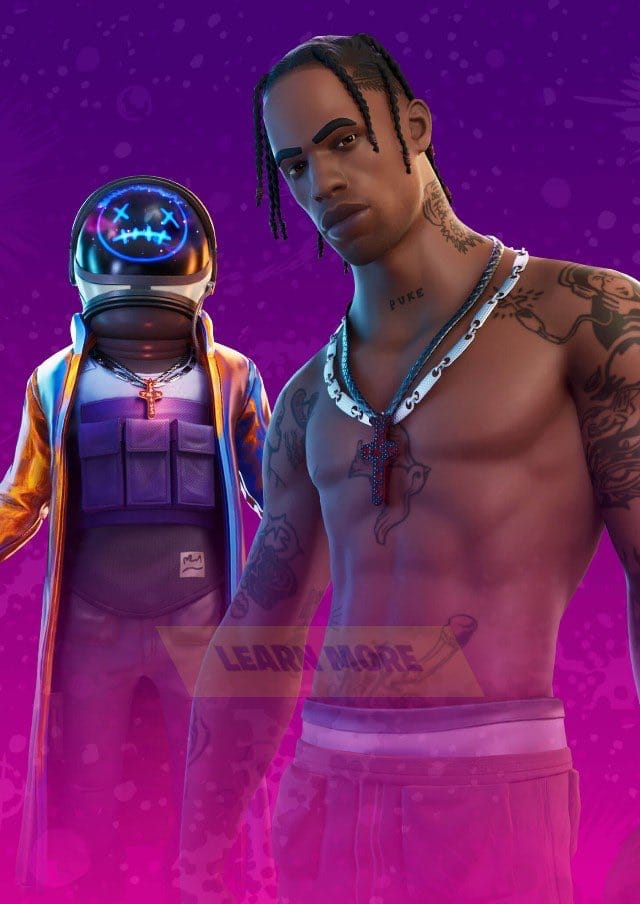 Of course there is a Skin that looks exactly like Travis Scott, but there is also an unknown Skin that will be available to purchase, which will not be a variant, but will be available separately.
This Skin is also seen in one of the free Loading Screens that will be awarded to players who complete the Astronomical Challenges. If you look closely at the Loading Screen in the front, you will see the Skin riding on a record.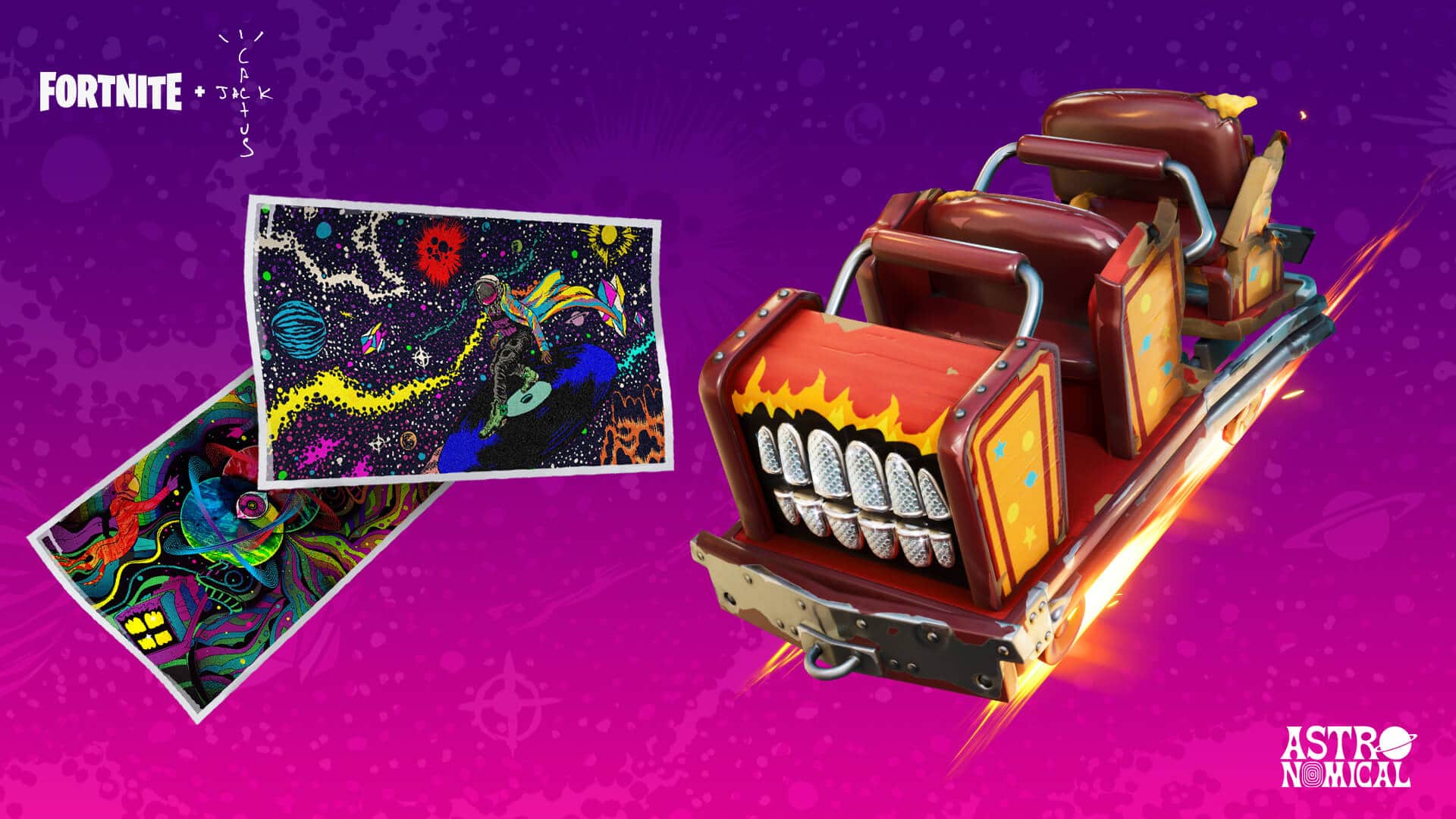 We will let you know when more information is released. Let us know if you're excited for this collaboration in the comments section below.