The Fortnitemares 2020: Midas' Revenge Fortnite challenges and rewards have been leaked ahead of time.
Fortnitemares usually releases closer to Halloween, but Epic Games have decided to bring the Halloween-themed Fortnite event forward by a few days this year. This years Fortnitemares event is called "Midas' Revenge".
Some of the features for Fortnitemares 2020 was leaked a few days ahead of time by popular data-miners who have an insider at Epic Games as well as popular YouTuber StoneTabor.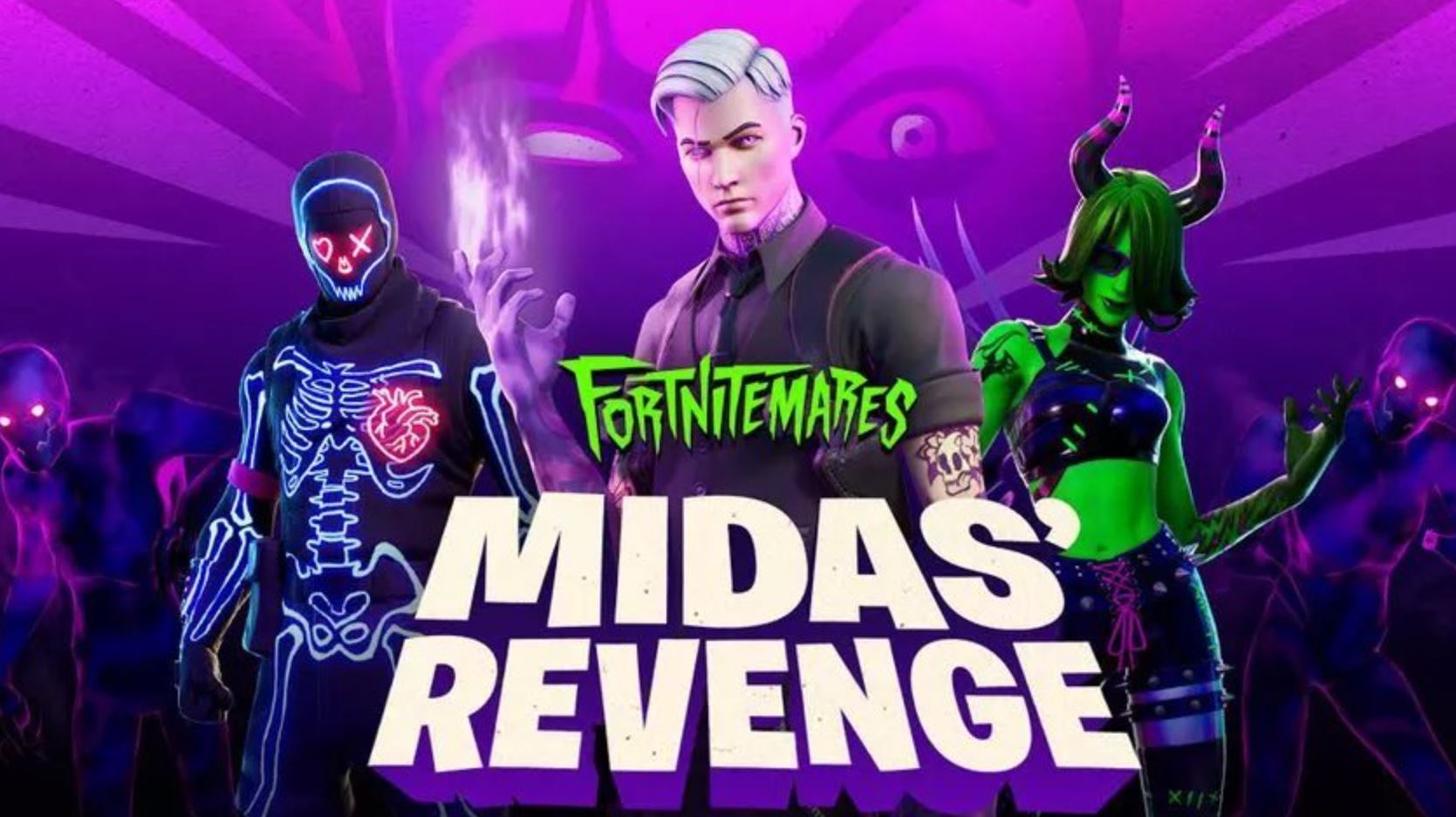 The Fortnite servers are currently down for scheduled maintenance and the new update is available to download. Data-miners have already began going through all the new files that were added today and have leaked a number of upcoming skins and other cosmetics along with the challenges for Fortnitemares 2020.
Here's a list of all the Fortnitemares: Midas' Revenge challenges along with all the rewards that are available upon completing the challenges including a free back bling and pickaxe as well as XP and more.
Fortnitemares Challenges
Here's a list of all the Fortnitemares 2020 challenges:
Click the highlighted challenges to view a guide on how to complete it.
Become a Shadow
Deal damage with a Possessed Vehicle
Detect players as a Shadow
Eliminate Shadow Midas
Eliminate shadows as Player
Visit Different Witch Shacks
Consume legendary loot as a Shadow
We'll be releasing guides on how to complete most of the these Fortnitemares challenges to help you get the free Fortnite cosmetic rewards as quickly as possible. You can check out all the rewards you'll receive below.
Fortnitemares Free Wrap, Back Bling & Pickaxe
Players can get their hands on Midas' Shadow Wrap, Smash O'-Lantern Pickaxe, the Bobo Back Bling and much more. There's two emoticons players can get along with Wrath's Wrath Wrap. This wrap can be claimed by discovering digits of mysterious code in different featured islands.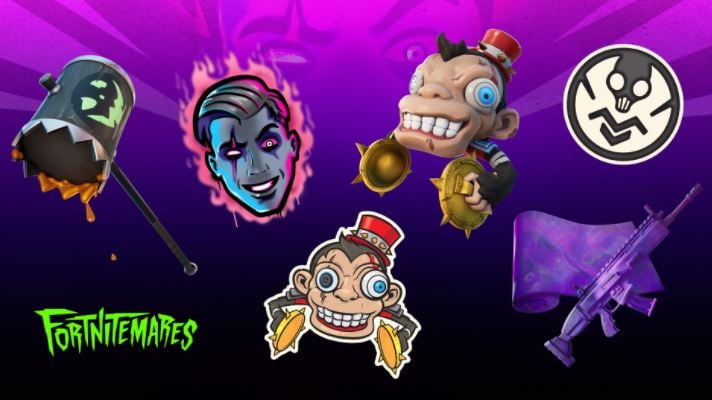 Unfortunately, we don't know which challenges players will need to complete in order to get the different rewards. However, we'll update this as soon as possible when we know how to get each specific reward.