The Fortnite Galactus live event playlist, The Devourer of Worlds, is now live and here's to to join and get into the Fortnite live event.
We're just over half an hour from the biggest Fortnite live event in history. Ever since Epic Games released the Fortnite chapter 2 season 4 cinematic trailer video showing Galactus coming to the Fortnite map, players have eagerly awaited his arrival in a live event.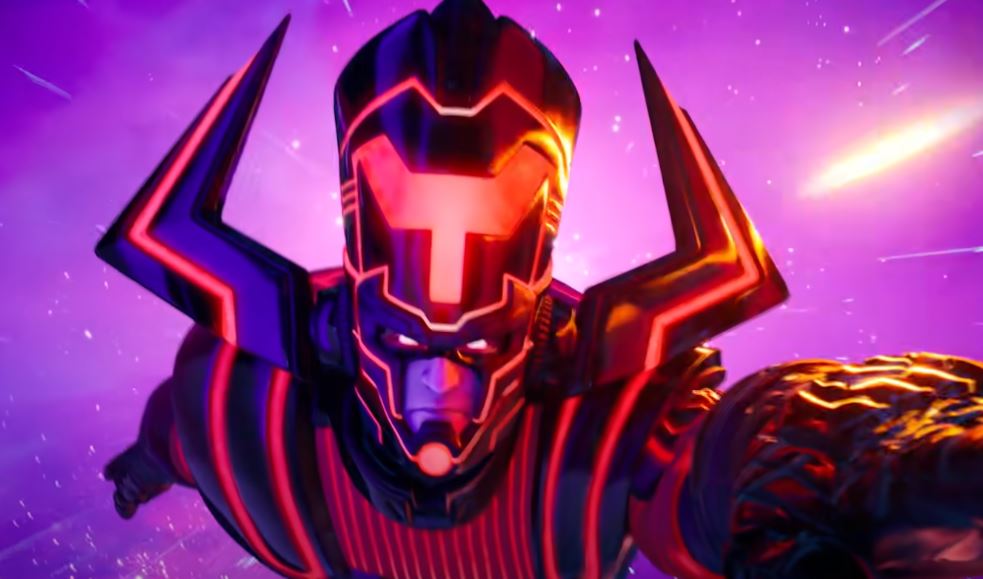 Prior to the event, Epic Games put out a couple of teaser images and captions which suggest players will have jetpacks during the event as well as being able to ride or drive in the upgraded Battle Bus.
The Battle Bus has been constantly upgraded throughout Fortnite season 4 in preparation for the arrival of Galactus. Here's a look at inside the Battle Bus after the final upgrade was added during the v14.60 update.
Epic Games urged players to log in to Fortnite at least 60 minutes early to avoid disappointment as there's only a limited number of spaces for people to view the Galactus Fortnite live event.
A couple of hours ago, the Fortnite servers were already struggling from the amount of users trying to log in, but they were quickly dealt with. The playlist has now gone live and here's what you need to know.
The Devourer of Worlds Fortnite Playlist
The Devourer of Worlds Fortnite playlist is now live. The description of the playlist is "defend the island to save all reality!". The image for the playlist can be seen below.
How to join the Fortnite Live Event
If you're wondering how to join the Fortnite live event now, you're probably too late. Players need to log in to Fortnite more than 60 minutes before the Galactus Fortnite event began.
However, if you are logged into Fortnite and want to know how to get into the Fortnite live event, you'll need to join a game and leave at 8:25pm GMT (3:25pm ET). That way, you'll leave the game and be in the lobby as soon as the Devourer of Worlds playlist goes live.
Whilst your waiting, check out all the Fortnite season 5 leaks, information on the Fortnite crew subscription and more!