Here's some tips on how to level up fast in Fortnite Chapter 2 season 4.
Fortnite season 4 launched on Thursday and introduced some map changes, some new mythic superhero abilities, and a brand new battle pass that's completely Marvel-themed from level 1 to 100.
At the start of every season, players are wondering how to level up fast in the new season. There's quite a lot of XP for players to earn to hit level 100 this season and unlock all the Marvel cosmetics.
However, XP alone won't unlock all the battle pass cosmetics this season. Epic have introduced awakening challenges that require players to complete them in order to unlock certain cosmetics.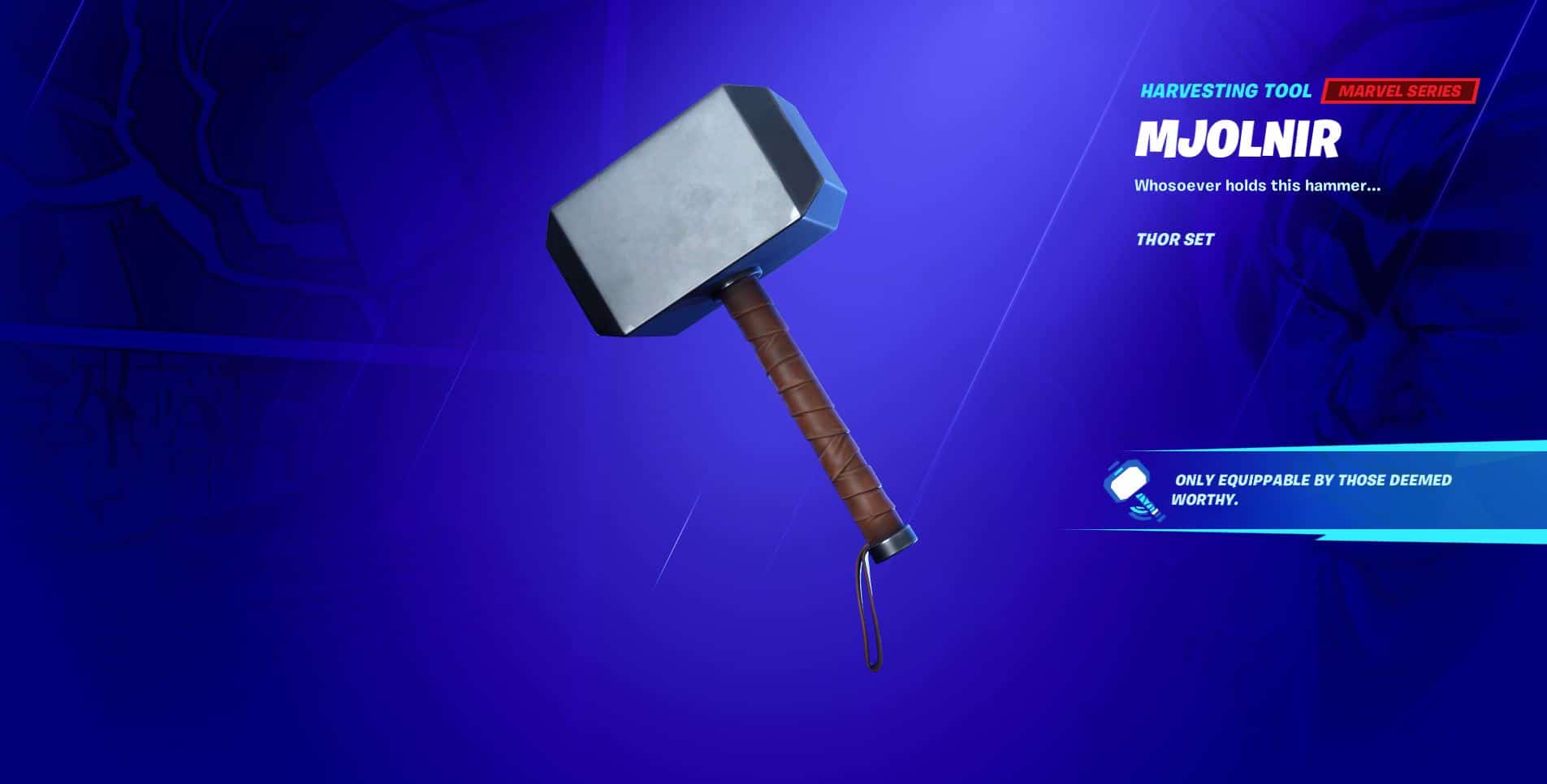 Thor's hammer pickaxe, Mjolnir, is unlockable after completing an awakening challenge. All the Fortnite skins in the battle pass have awakening challenges in order to unlock a new style or a cosmetic.
Thor's emote that gives him a different style, unlocking She-Hulk, and the Iron man skin are all done through Awakening challenges. If you need help on those, head to the homepage or use the search bar to find the guide you're looking for.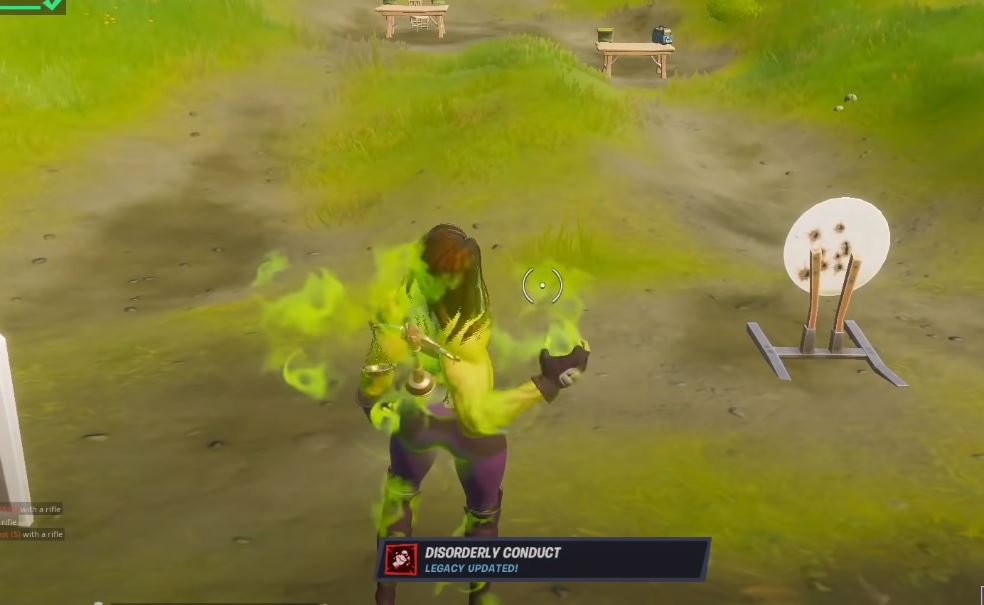 However, if you'd simply focused on leveling up as fast as possible, we've listed the ways you can do so this season.
Level up fast in Fortnite Season 4
XP Coins
XP coins are added to the Fortnite map every week. There's 9 coins that were added to the map in week 1 for players to collect. They're in the same exact position for everyone, and we have a dedicated article with all the Fortnite season 4 XP locations. Collecting XP coins is very easy to do and quick way to level up fast.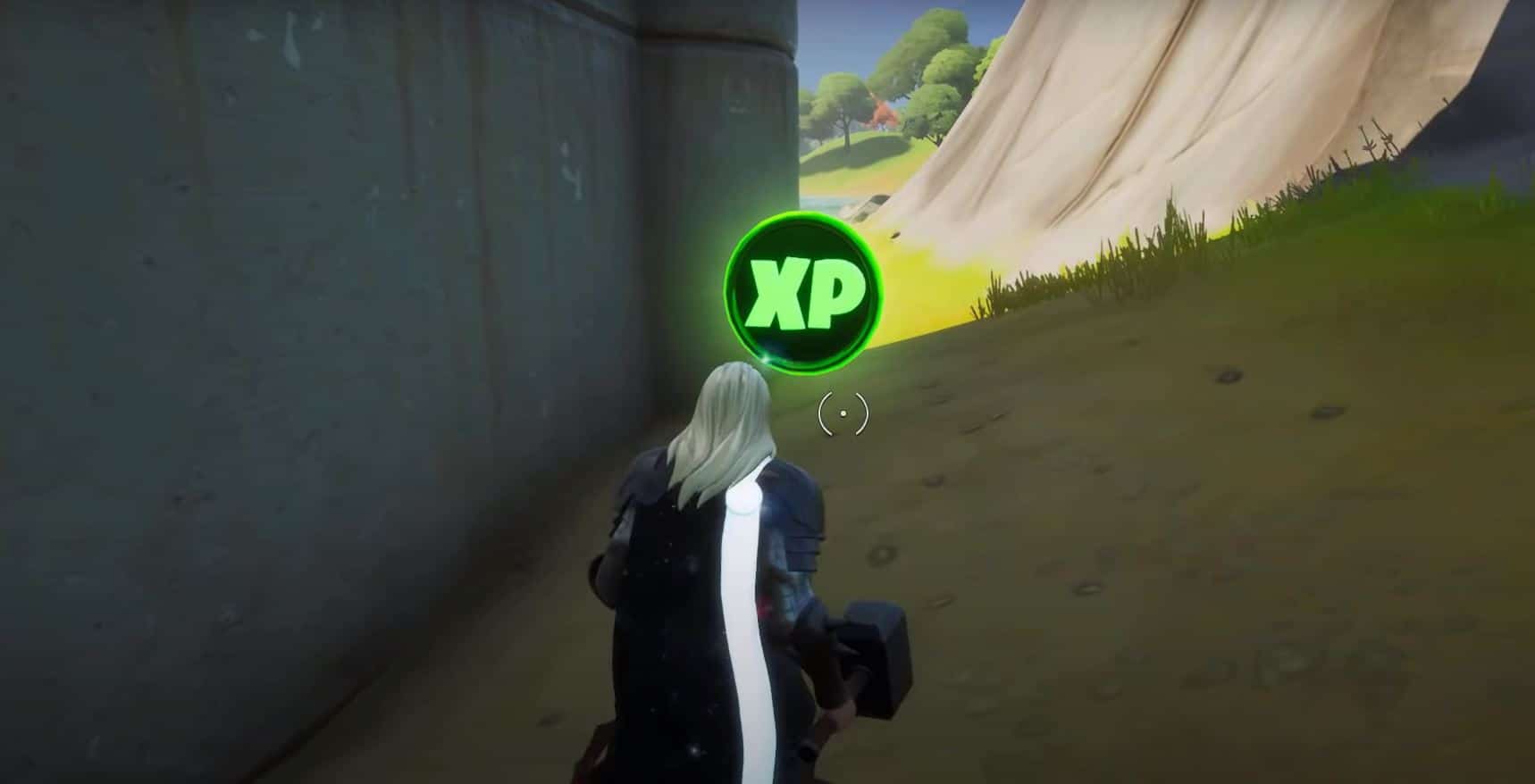 Fortnite Secret Challenges
There's a large number of players that don't know Epic Games added in secret challenges with the launch of chapter 2. As suggested by the name, these are secret and not listed on the challenge table.
Last season, secret challenges were based on Coral Buddies that are located on an island on the north side of the map. It looks like Coral Buddies will take the spotlight again this season when it comes to secret challenges. There's already a secret challenge available that'll take you seconds to complete.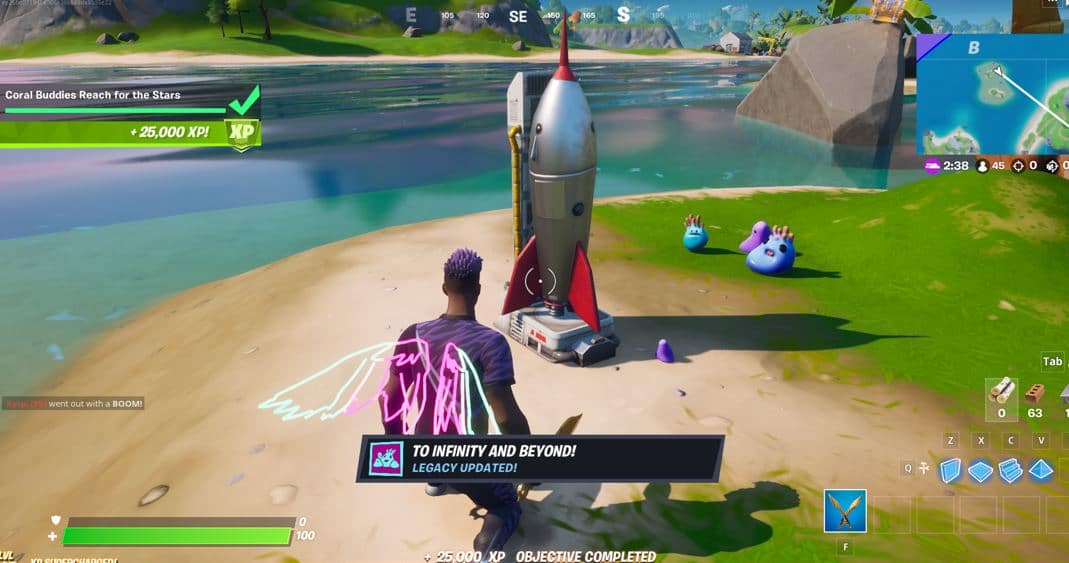 Once completed, you'll earn yourself 25,000 XP. However, you should do this as quickly as possible, or at least before Thursday when new challenges release as these challenges aren't available to complete for too long. Again, we have a dedicated article on how to complete the latest Fortnite secret challenge for Coral Buddies which you can check out here.
Weekly Challenges
Not really much of a secret, but completing your weekly Fortnite challenges provides players with the oppurtinity to level up quickly every season. Again, we have guides on completing the week 1 Fortnite challenges. Just use the search bar on the site and see if we have the guide you're looking for.
Fortnite Quick Challenges
Quick challenges can be seen in the lobby on the left hand side. You can also see them on the left when you open up the map in-game. These challenges provide anywhere between 1,000 to 10,000 XP and are easy to complete.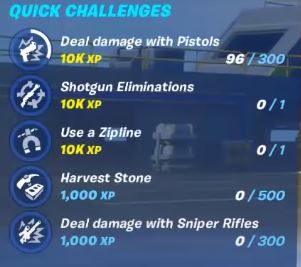 Fortnite Quick challenges can be thing like using a zipline, dealing damage with pistols, harvesting stone, dealing damage with snipe rifles and other challenges similar to the ones listed. Again, you can see these on the left when you're in the lobby.
Fortnite Punch Cards
There's a bunch of different Fortnite punch cards which vary for each punch card. Upon fully completely a punch card, or even one of the challenges, you'll get a bunch of XP. Punch cards in season 4 include small challenges such as eliminations with different weapon types.
You can check our your punch cards and your progress on them in the Battle Pass tab. You'll find the punch card section located on the top left of the screen.
Opening chests and Ammo Boxes
Be sure to open chests and ammo boxes when they're on a table or a destroyable object. If for example a chest is on a table and you destroy it, you'll still get the loot from the chest but not the XP. So remember, open chests and ammo boxes if they're on an object. It's not a huge amount of XP but every little helps.
Hopefully these tips will help you level up fast in Fortnite season 4. Be sure to turn on website notifications on our site for all the latest news, guides, leaks and more!
[quize]