One of the challeges for this weeks Fortnite Battle Royale challenges is the "Follow the treasure map found in Retail Row" challenge. Below is the Treasure Map:
The location of the Battle Star is located inside maze found in Wailing Woods. If you're finding it difficult to locate the Battle Star, here's the location: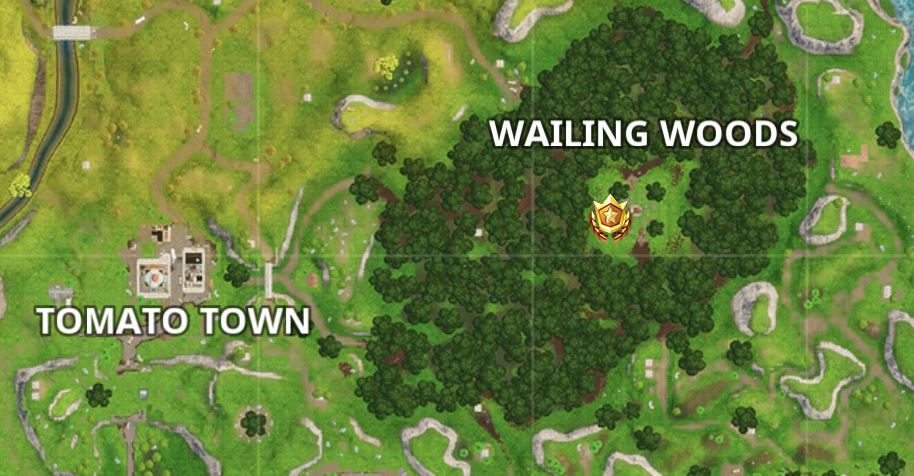 Once you see the star, simply collect it in order to complete the challenge.