There are members of the community that feel like Look Lake does not live up to its name, as there is hardly any loot.
There is a lot of water at Loot Lake, with a small Island in the middle and several canoes dotted around in the Lake. Many players have suggested for a Pirate Ship to be added to this location, however Reddit user NoveltyFlyingDisc has different ideas for this location.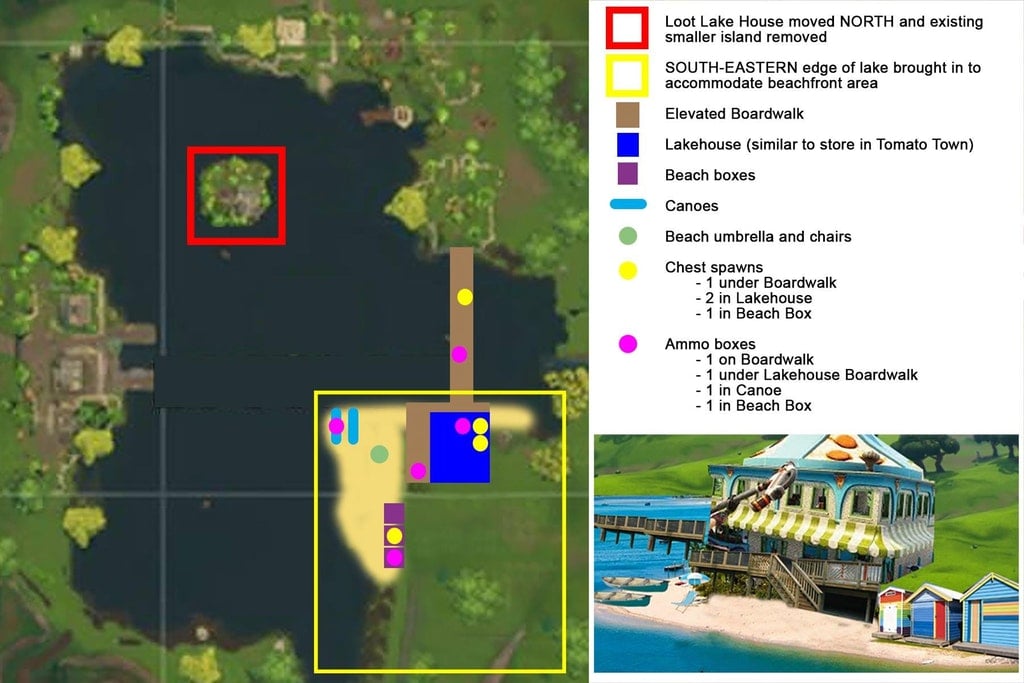 They suggest that a beach front would be a good fit in this area and would be a good POI to add to the map.
He also mentioned that the layout of the Lake needs to be altered slightly to accommodate the beach. The house in Loot Lake can be positioned north, with the smaller island in the Lake removed. There would be a restaurant, similar to the restaurants situated in Tomato Town, to add a different place for players to loot. He has suggested that this will be on raised ground and has incorporated a boardwalk, connecting the beach to the campsite that is already on the map.
This concept allows more loot to be found at Loot Lake and making it a good landing spot for players. It could also add more long ranged fights from players looting in the house already situated at Loot Lake and players landing at this new POI.
Let us know what you think about this addition to the map in the comments section below.