Here is what the leaked High Infantry Rifle will sound like.
Epic Games have been added new items to Fortnite every week, with the most recent item added this week being the Buried Treasure map. It can be found in chests and floor loot and only one map can be held at one time. Once you have equipped the map, it will lead you to buried chests which contains legendary items and will be marked with an X. Players will then need to use their pickaxes in order to uncover the treasure. You can see how the item works in the video below:
In almost every update that requires downtime, Epic add in new files, which contain some files of items that could be added in the game soon. Data-miners have found files that suggest there will be a new High Infantry Rifle added in the next couple of weeks and Reddit user kspaar has found the audio files for the new weapon, which can be heard below:
As with all leaks, nothing has been officially announced or confirmed by Epic Games and changes could occur. In the last update, v8.01, Epic had reduced the drop rate of the Infantry Rifle that is currently in the game, but some players have found that they are still coming across the Rifle a lot when looting, as demonstrated by Reddit user gabrielfluorite below:
Here are the stats of the weapon according to StormShieldOne: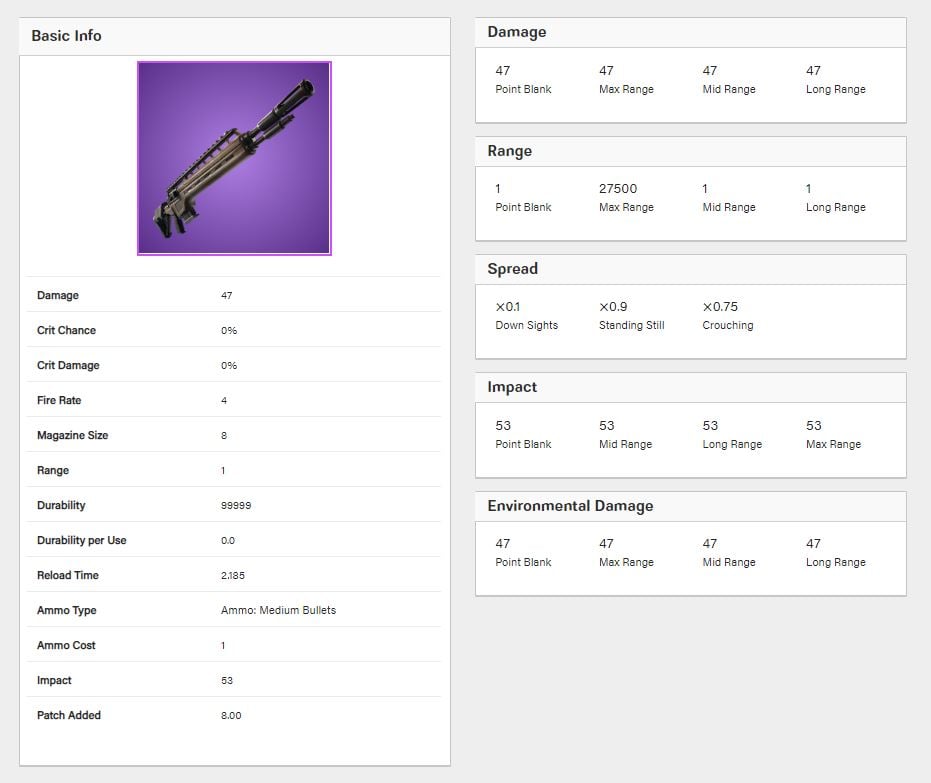 What do you think of the High Infantry Rifle being added to the game?