New leaked files suggest that there will be a New Years Event taking place in Fortnite Battle Royale.
Data-miners have been busy going through all the files that have been added to Fortnite Battle Royale in the v7.10 update that released earlier today. Epic employees had hinted that this update would be huge and they did not disappoint!
Data-miner @FortTory has leaked a few files that show there will be a New Years Event in Fortnite this year. There are files that show that there will be a New Year Timer, a Disco Ball, Disco Lights and Fireworks:
As you can see from the files above, the event is under the 'Athena' folder, which is for the Battle Royale mode. There are a few live events that Epic have managed to incorporate into Fortnite Battle Royale, which was unheard of in the Gaming Community. It looks like Epic are planning on having another live event for the new year, but nothing has been announced yet.
FortTory has also shown the meshes for some of the items that will be seen in the New Year Event.
New Year Timer
New Year Disco Ball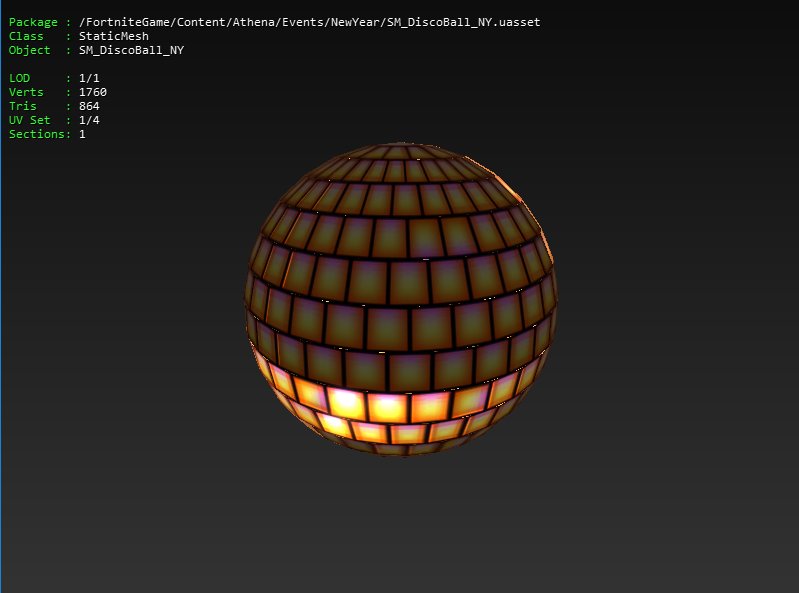 New Year Fireworks
As with all leaks, nothing has been confirmed and could be changed by Epic, so we will have to wait and see if they make an announcement closer to the time, but it seems more than likely that we will be seeing a live event taking place on New Years.
There will be a new event that will be released tomorrow called '14 days of Fortnite' in which new challenges will be released for players to complete and earn rewards. These challenges have been leaked and you can view them here.
Read more: Fortnite Christmas Skins Now Have Customizable Styles
Read more: Names & Rarities of All v7.10 Fortnite Leaked Skins / Cosmetics