It appears as though Epic Games is planning to provide Fortnite Galaxy skin owners with even more exclusive cosmetics to increase the Samsung-exclusives Galaxy set, as leaks reveal they will likely receive a Galaxy Llama Spray and a weapon wrap/skin.
Epic recently released the seventh season of Fortnite in patch v7.00 and there were a number of files added. One of those files was a Galaxy Llama spray that somehow managed to go unnoticed by the majority of the Fortnite leakers. As given away by the name, the Galaxy Llama spray is a spray that features the Fortnite Llama wearing a Galaxy skin, matching the look of what's currently available in the set; a skin, pickaxe, glider and back bling.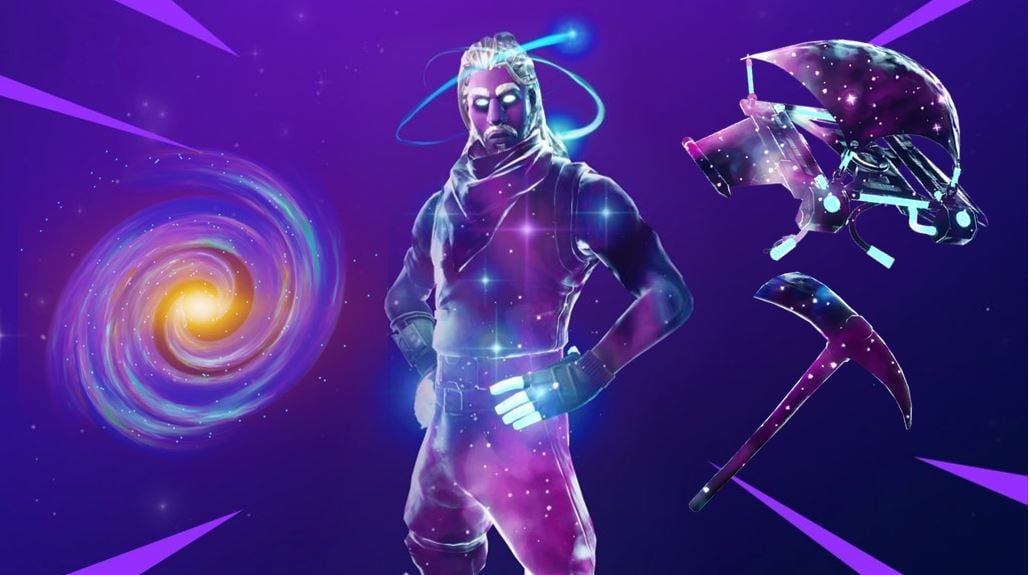 As with every leak, Epic have not made an official announcement on when this would be released, but it's almost a certainty it will be available for the lucky Galaxy skin owners in the near future. The spray will likely be added into the locker of the owners of the skin without them having to do anything, which was the case when the pickaxe, glider and back bling were released.
Here is what the Galaxy Llama spray looks like, which is unlikely to change prior to the release: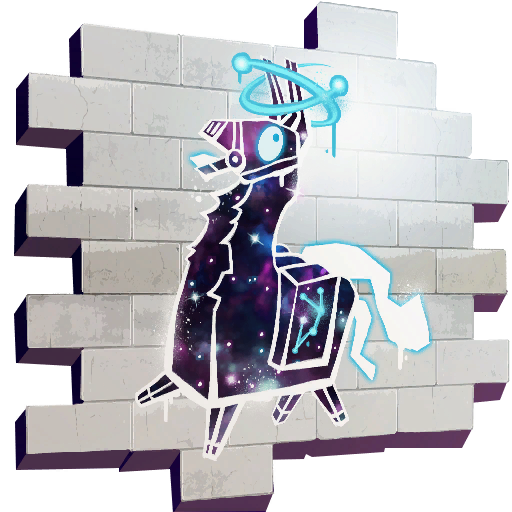 With the release of a spray, that would leave two cosmetics to complete a full set. There is no contrail, so it's possible Epic might add this considering there are a number of contrail concepts created by the community. Originally, those who purchased a Galaxy Note 9 or the Galaxy Tab S4 only received a skin, so it's not far fetched to assume Epic may add more to the set.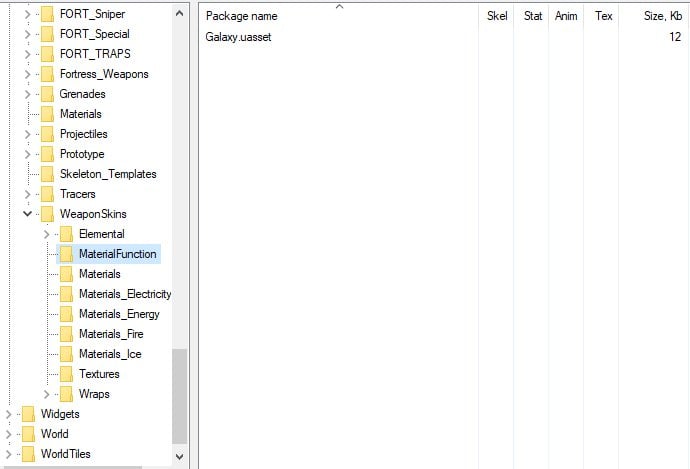 Data miners also stated that a Galaxy weapon wrap/skin could be coming soon too. A file name called "Galaxy" was found in the weapon skins folder before the release of Season 7. There is no image or mesh available, so it looks like it's a work-in-progress and it could be released sometime in the future. It's possible that Epic will release these cosmetics together when the weapon wrap is complete.
We'll keep you updated with the latest.
Featured Image Credit: LongJohnsYT