The Fortnite Bassassin Challenge Pack is available in some countries now and will be available worldwide within the next 24 hours.
New cosmetics are always being added to Fortnite for players to purchase in the Item Shop, Store or even given to player for free after completing limited time challenges, such as the Awaken Oro Challenges which are available to complete now.
There are a few Challenge Packs that have been made available to players to purchase in the store, the latest being P-1000 Challenge Pack. A new Challenge Pack was leaked by data-miners in previous updates, which is available in some countries now and should be available worldwide in the next 24 hours.
Fortnite Bassassin Challenge Pack
The Bassassin Challenge Pack contains the following items: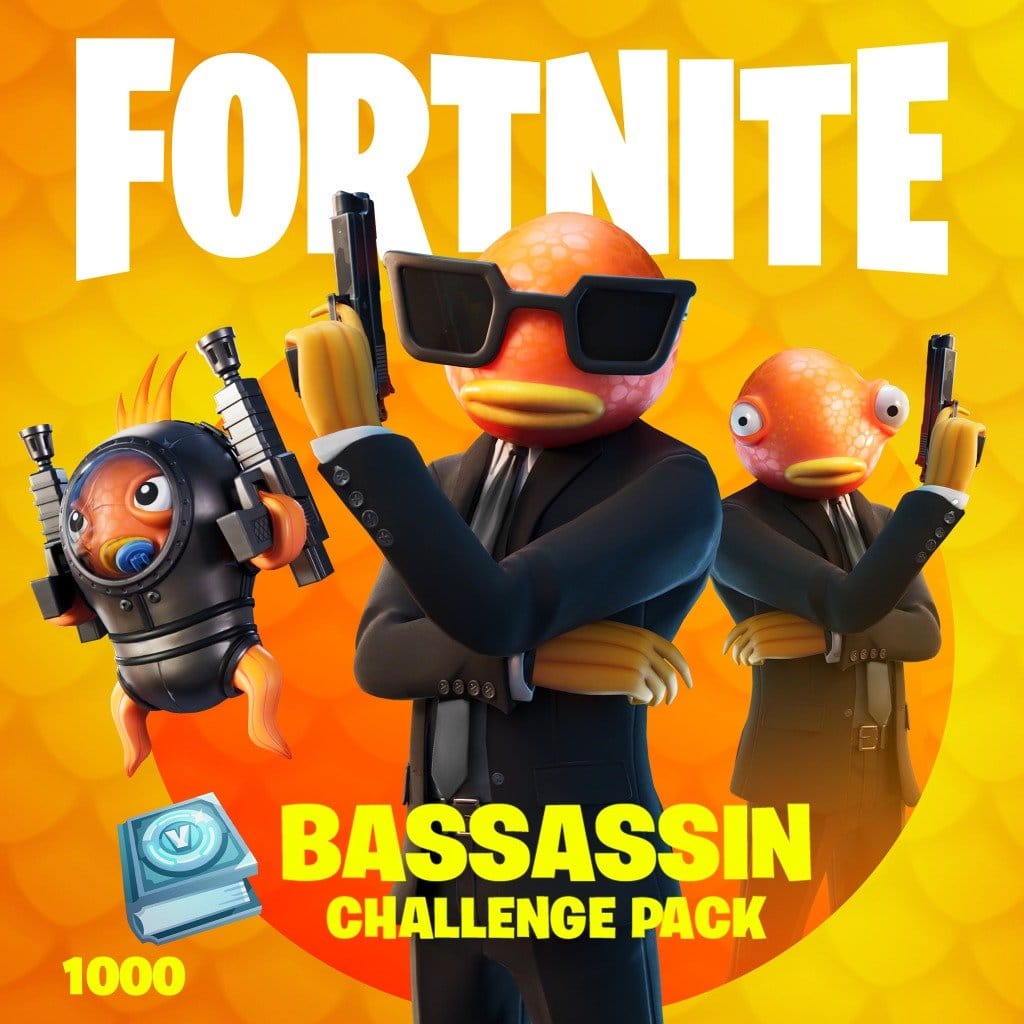 Contract Giller Skin (Additional Style Included)
Dorsal Destroyer Back Bling
Contract Giller's Challenges: Unlock up to 1,000 V-Bucks as you complete Daily Assignments!
When will the Bassassin Challenge Pack be for Sale?
The pack will be available worldwide when it becomes 26th March in your country. It is already available in some countries because of different time zones.
What is the Price of the Bassassin Challenge Pack?
Here is the price of the Challenge Pack in different currencies:
$9.99 (USD)
€9.99 (Euro)
£7.99 (GBP)
$15.95 (NZD)
There is no way of knowing how long these Challenge Packs will be available in the Store, but they usually do not return in the store once they have been removed, so if you want to purchase this pack, be sure to do so as soon as possible.
Will you be purchasing the Bassassin Challenge Pack? Let us know in the comments section below.